Nebuchadnezzar was a great general and king. God taught him who He was after 
he lost his mind, acted like an animal, and later was restored as king of Babylon. You find
this story in Daniel chapter 4.
Amnesia
From: Our Daily Bread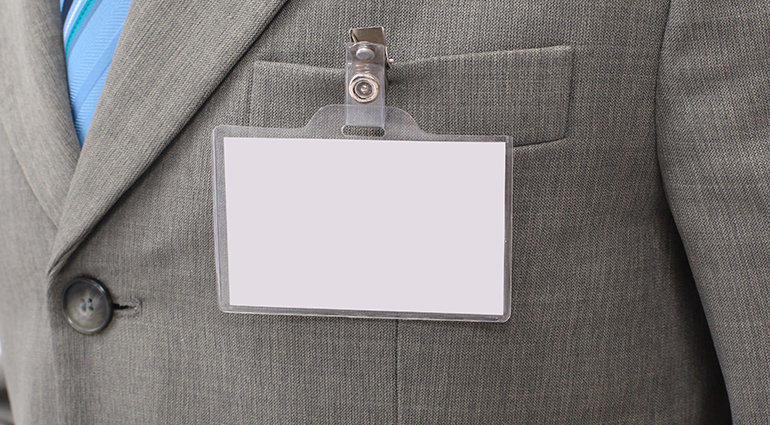 Emergency Services in Carlsbad, California, came to the rescue of a woman with an Australian accent who couldn't recall who she was. Because she was suffering from amnesia and had no ID with her, she was unable to provide her name or where she had come from. It took the help of doctors and international media to restore her health, tell her story, and reunite her with her family.
Nebuchadnezzar, king of Babylon, also lost sight of who he was and where he had come from. His "amnesia," though, was spiritual. In taking credit for the kingdom he'd been given, he forgot that God is the King of Kings, and everything he had was from Him (Daniel 4:17, 28–30).
God dramatized the king's state of mind by driving him into the fields to live with wild animals and graze like a cow (vv. 32–33). Finally, after seven years Nebuchadnezzar looked up to the skies, and his memory of who he was and who had given him his kingdom returned. With his senses restored, he declared, "I, Nebuchadnezzar, praise and exalt and glorify the King of heaven" (v. 37).
What about us? Who do we think we are? Where did we come from? Since we are inclined to forget, who can we count on to help us remember but the King of Kings?
Father, we are so inclined to forget who we are, where we've come from, and that we belong to You. Help us to remember that in Christ we are Your children—known, loved, gifted, and cared for—now and forever.
When we forget who we are, our Father cares.
Comes in Pretty Handy
From: Our Daily Journey
Read:
Romans 15:23-33
Suppose you see a brother or sister who has no food or clothing, and you say, "Good-bye and have a good day; stay warm and eat well." . . . What good does that do? (James 2:15-16).
"We don't use money in heaven," says Clarence the angel in the classic movie It's a Wonderful Life. "It comes in pretty handy down here, Bub!" replies an exasperated, earthbound George Bailey.
Joe Holman could relate to George. He needed $700 to fund a medical-mission event in a remote region. By posting the need online, he raised $210. At the same time, a friend of Joe's posted that he needed $4,000 to make a music CD. He received $4,300.
Joe doesn't like to discuss finances. As a missionary, he says, "We have to appear above money." But money does matter. And it especially matters to those who serve at the front lines of our poorest areas.
As the apostle Paul wrapped up his letter to the church in Rome, he touched on this practical matter. He was about to take a financial gift to the believers in Jerusalem from Gentile believers in Macedonia and Achaia. The Gentiles had heard the good news about Jesus from Jerusalem missionaries and now wanted to help in some small way (Romans 15:26). "They feel the least they can do in return is to help them financially," Paul wrote (Romans 15:27).
Remarkably, the church in Macedonia gave out of their poverty (2 Corinthians 8:1-3). Paul used their generosity to challenge wealthier churches to give as well. (Note that the apostle wasn't asking for money for himself.)
It isn't all about the money, of course. When Paul asked for his own needs, he said, "Join in my struggle by praying to God for me" (Romans 15:30). But money does indeed "come in pretty handy down here." By using it wisely as our generous God provides, we bless others even while we serve Him. Consider helping missions or a faith-based charity in a tangible way today as He supplies what you need.
[Written by Joe Stowell for Our Daily Bread.]
Now we have received . . . the Spirit who is from God, that we might know the things that have been freely given to us by God. —1 Corinthians 2:12
When it comes to communication, our world is becoming increasingly high-tech. The popularity of things like Twitter and Facebook might cause some to think the Bible is too old-school. The tech-savvy people of our world might feel deterred because there are no sounds and no nifty graphics in the Bible. But the truth is, there's more high-tech power in God's Word than in any cutting-edge communication tool our world will ever know.
It's not uncommon for a pastor to be told, "When you said that in your message, it was just what I needed." Somehow during the sermon, God spoke to the person's heart with a message tailor-made for him or her. If you've ever read the Bible and sensed God speaking directly to you, you know what I'm talking about. God has hard-wired you with His Spirit, who illumines your mind to understand His Word.
Imagine getting a "text message" directly from the Creator of the universe telling you exactly what you need at exactly the right time. No matter how high-tech this world gets, you'll never experience a more powerful mode of communication!
Rejoice in the reality that "we have received . . . the Spirit who is from God, that we might know the things that have been freely given to us by God" (1 Cor. 2:12
).
Give me the insight, Lord,
As I hear Your Word today,
So I will truly understand
Your message and Your way. —Monroe
The Bible may be old, but its truths are always new.