"Praise be to the God and Father of our Lord Jesus Christ . . . . For he chose us in him before the creation of the world." Ephesians 1:3-4
There is great honor in being chosen of God. The rewards are great for those chosen of God.
( Pictures of children choosing things).
608 × 342 – depositphotos.com
From: Get More Strength.org
"Praise be to the God and Father of our Lord Jesus Christ . . . . For he chose us in him before the creation of the world." Ephesians 1:3-4
A recent journey through the book of Genesis got me thinking about Abraham. Ever stop to realize how significant Abraham is to literally billions of people around the world? Jews claim him as their national, cultural, and spiritual father. Muslims revere and respect him as a great prophet. And Christians realize that through Abraham, God provided the seed of the Messiah.
So as I was reading about Abraham—specifically about God's call and Abraham's response in Genesis 12:1-20
—the question struck me. Why Abraham? Out of all of the people on the globe at that moment, why did God choose him?
It wasn't because of his spiritual merits or extraordinary abilities. God didn't hold some kind of "Ur of the Chaldeans Idol" competition in which early patriarchs lined up for the chance to strut their spiritual stuff before the Almighty and a few celebrity judges. On the contrary, from what we know of Ur, Abraham was living in a sophisticated, yet pagan, idolatrous society, and, most likely, he himself was an idolater. So why on earth did God choose him?
Here's my stunning, biblically educated answer: I don't have a clue.
It's just one of God's mysterious ways.  He chooses people. The pages of biblical history are packed with stories of God's choices—people like Abraham, Isaac, Jacob, Moses, and David—all handpicked by God, for reasons known only to Him.
God's choice had huge ramifications. They became the recipients of some phenomenal promises—spelled out in the covenants that God made with them. To Abraham and his heirs, God promised land, a national heritage, and the blessing of countless descendants. God's choice of Moses included the promise of His presence and the revelation of His holiness and character through the law. And David, chosen out of the seeming obscurity of wandering the hills of Bethlehem as a shepherd, was promised an eternal kingdom in which his descendants would reign forever! Why would God do that? It's just His way.
God's choice also gave them the phenomenal privilege of participating in His plans. Think about it. God could have created a nation, revealed His law, and provided a Messiah entirely independent of man's assistance or participation. And yet God chooses Abraham to be the father of a nation. He picks Moses to meet Him on top of Mount Sinai, returning to the Israelites with God's law. And He selects David and his descendants to lay the groundwork for the Son of God's appearance in this world.
Which brings us to this amazing promise in the opening verses of Paul's letter to the Ephesians. He stuns those of us who are followers of Christ with the revelation that, before the creation of the world, we were chosen by God—just like Abraham. Just like Isaac, Jacob, Moses, and David. That's very elite company!
And, just like them, our chosen status makes us recipients of His covenant promises—the forgiveness of sins, the indwelling presence of the Holy Spirit, and hope and meaning for this life and the promise of eternity in heaven for the next. Like the patriarchs, we're given the privilege of participation in His plans. We become His messengers and ambassadors—agents of reconciliation as we share His good news. He doesn't need us, but He willingly chooses us! He actually desires us—desires us to join Him in the advance of His cause.
Which brings me back to the same question I had about God's choice of Abraham: Why? Why would God choose little ole' me? Actually, I don't need to know. All I know is, it's just His way. Which should make all of us humble, grateful, and happily obedient for the rest of our days!
When my wife and I chose her engagement ring, I suggested she pick out whatever setting she wanted. But I asked her if I could select the center stone, so that I could personally choose a special representation of my love for her. I wanted to demonstrate my commitment to her with a beautiful symbol of our life together that she would cherish—just as we both celebrate the relationship God has given us.
Thinking about the meaning of her engagement ring helped me understand the meticulous detail with which God described the blueprint for building the tabernacle. He said, "You must build this Tabernacle and its furnishings exactly according to the pattern I will show you" (Exodus 25:9). Although those details might at first seem to have no relevance to us today, they would have been very meaningful to an ancient Israelite—pointing towards a deep relationship with God.
The words, "so I can live among them" in verse 8 make clear that the relational character of God is at the heart of the tabernacle's design. For example, the ark of the covenant containing the Ten Commandments would always remind Israel of their covenant with God and the way He revealed Himself to them on Mount Sinai. The rings on the side of the ark, making it portable, would remind them that God's presence would move with them. The lid of the ark, called the "mercy seat," would remind Israel of their need for God's forgiveness.
With the coming of Jesus, Immanuel ("God with us"), we no longer require the tabernacle to experience God's presence (Matthew 1:23). But there are countless signposts in the world reminding us of the God who loves us and is with us.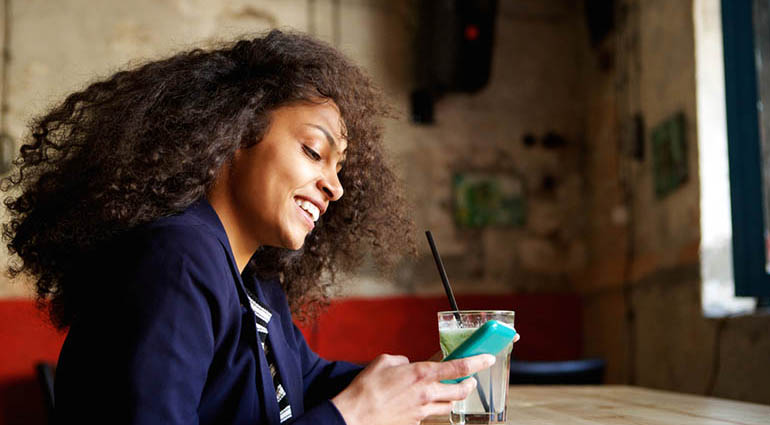 Your words were heard, and I have come in response to them. Daniel 10:12
My daughter sent a text message to a friend, in hopes of having a question answered quickly. Her phone's messaging service showed that the recipient had read the message, so she waited anxiously for a reply. Mere moments passed, yet she grew frustrated, groaning her annoyance at the delay. Irritation eroded into worry; she wondered whether the lack of response meant there was a problem between them. Eventually a reply came and my daughter was relieved to see their relationship was fine. Her friend had simply been sorting out the details needed to answer the question.
The Old Testament prophet Daniel also anxiously awaited a reply. After receiving a frightening vision of great war, Daniel fasted and sought God through humble prayer (10:3, 12). For three weeks, he received no reply (vv. 2, 13). Finally, an angel arrived and assured Daniel his prayers had been heard "since the first day." In the meantime, the angel had been battling on behalf of those prayers. Though Daniel didn't know it at first, God was at work during each of the twenty-one days that elapsed between his first prayer and the angel's coming.
The confidence that God hears our prayers can cause us to become anxious when His reply doesn't come when we want it to. We are prone to wonder whether He cares. Yet Daniel's experience reminds us that God is at work on behalf of those He loves even when it isn't obvious to us.
Lord, help me to trust Your care for me even when I can't see it.
God is always at work on behalf of His people.