If you had known…in this your day, the things that make for your peace! But now they are hidden from your eyes. —Luke 19:42
"If You Had Known!"
From: Utmost.org
Jesus entered Jerusalem triumphantly and the city was stirred to its very foundations, but a strange god was there– the pride of the Pharisees. It was a god that seemed religious and upright, but Jesus compared it to "whitewashed tombs which indeed appear beautiful outwardly, but inside are full of dead men's bones and all uncleanness" (Matthew 23:27).
What is it that blinds you to the peace of God "in this your day"? Do you have a strange god– not a disgusting monster but perhaps an unholy nature that controls your life? More than once God has brought me face to face with a strange god in my life, and I knew that I should have given it up, but I didn't do it. I got through the crisis "by the skin of my teeth," only to find myself still under the control of that strange god. I am blind to the very things that make for my own peace. It is a shocking thing that we can be in the exact place where the Spirit of God should be having His completely unhindered way with us, and yet we only make matters worse, increasing our blame in God's eyes.
"If you had known…." God's words here cut directly to the heart, with the tears of Jesus behind them. These words imply responsibility for our own faults. God holds us accountable for what we refuse to see or are unable to see because of our sin. And "now they are hidden from your eyes" because you have never completely yielded your nature to Him. Oh, the deep, unending sadness for what might have been! God never again opens the doors that have been closed. He opens other doors, but He reminds us that there are doors which we have shut– doors which had no need to be shut. Never be afraid when God brings back your past. Let your memory have its way with you. It is a minister of God bringing its rebuke and sorrow to you. God will turn what might have been into a wonderful lesson of growth for the future.
A Heart of Compassion
From: Our Daily Bread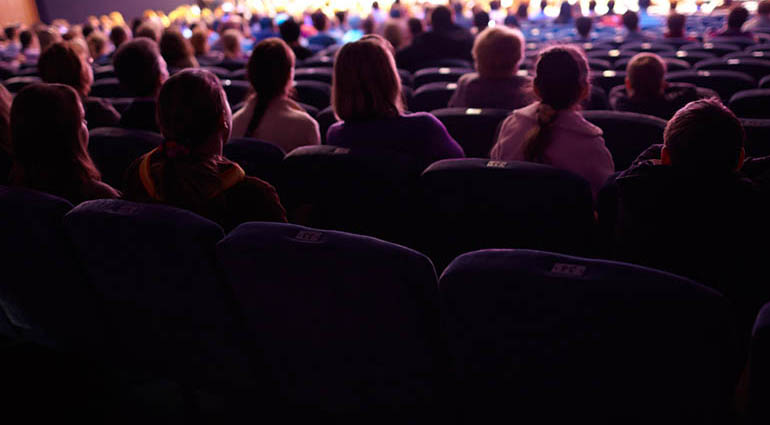 Clothe yourselves with compassion, kindness, humility, gentleness and patience. Colossians 3:12
Seven of us were attending a musical production at a crowded amusement park. Wanting to sit together, we tried to squeeze into one row. But as we did, a woman rushed between us. My wife mentioned to her that we wanted to stay together, but the woman quickly said, "Too bad," as she and her two companions pushed on into the row.
As three of us sat one row behind the other four, my wife, Sue, noticed that the woman had an adult with her who appeared to have special needs. She had been trying to keep her little group together so she could take care of her friend. Suddenly, our irritation faded. Sue said, "Imagine how tough things are for her in a crowded place like this." Yes, perhaps the woman did respond rudely. But we could respond with compassion rather than anger.
Wherever we go, we will encounter people who need compassion. Perhaps these words from the apostle Paul can help us view everyone around us in a different light—as people who need the gentle touch of grace. "As God's chosen people, holy and dearly loved, clothe yourselves with compassion, kindness, humility, gentleness and patience" (Col. 3:12). He also suggests that we "bear with each other and forgive one another" (v. 13).
As we show compassion, we will be pointing others to the One who poured out His heart of grace and compassion on us.
Your compassions never fail, Father. May we mirror Your heart by showing compassion to others.
Compassion is understanding the troubles of others.
We Are at War
From: Our Daily Journey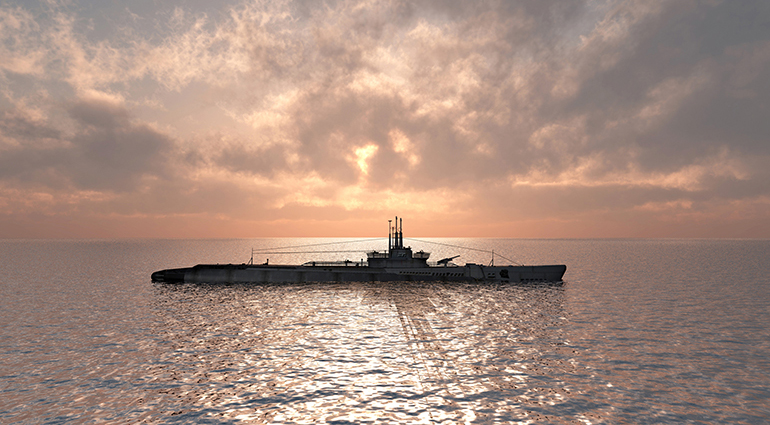 Read:
Ephesians 6:10-20
Put on every piece of God's armor so you will be able to resist the enemy in the time of evil. Then after the battle you will still be standing firm (Ephesians 6:13).
My great-grandfather was a Romanian sailor on the King Carol I warship during World War II. On October 10, 1941, he was one of twenty-one sailors who lost their lives when the ship hit a mine and sank near Varna, Bulgaria. Until the beginning of World War I, King Carol I had served as a cruise ship. Once the war started, the ship was transformed into a warship with guns and special armor for launching mines and grenades. While I'm proud and thankful for the legacy my great-grandfather left, I know that I am also engaged in war. It is a different kind of war—a spiritual one. Just as King Carol I was especially armored for war, I need to arm myself for the spiritual battles I face.
When we answered the call of Jesus to follow Him, we were transferred from the kingdom of darkness to the kingdom of light. Obviously, this infuriated the evil one. So it should be no surprise to us when Satan wants to steal our joy and peace and attempt to destroy God's plan for our lives. The apostle Paul alerted the Ephesians that "we are not fighting against flesh-and-blood enemies, but against . . . mighty powers in this dark world, and against evil spirits in the heavenly places" (Ephesians 6:12).
Nevertheless, we don't need to worry! God has already told us how to get ready for battle. Paul said to "put on every piece of God's armor so you will be able to resist the enemy in the time of evil" (Ephesians 6:13). This verse does not imply that the time of evil might come, but states that it will come. We must expect it and be prepared so that "after the battle [we] will still be standing firm" (Ephesians 6:13).