I have been crucified with Christ; it is no longer I who live, but Christ lives in me. —Galatians 2:20
God is like a co-pilot. Except, He is with us always and loves us eternally.
[Written by Joe Stowell for Our Daily Bread.]
I have been crucified with Christ; it is no longer I who live, but Christ lives in me. —Galatians 2:20
The bumper sticker "Jesus is my co-pilot" may be a well-intentioned sentiment, but it has always troubled me. Whenever I'm in the driver's seat of my life, the destination is nowhere good. Jesus is not meant to be just a spiritual "co-pilot" giving directions every now and then. He is always meant to be in the driver's seat. Period!
We often say that Jesus died for us, which of course is true. But there's more to it than that. Because Jesus died on the cross, something inside of us died—the power of sin. It's what Paul meant when he said, "I have been crucified with Christ; it is no longer I who live, but Christ lives in me" (Gal. 2:20
). We were essentially co-crucified with Him. With Jesus in the driver's seat, the old destinations are off-limits. No more turning down the streets of self-centeredness, greed, or lust. No more off-road ventures into the swamp of pride or the ditch of bitterness. We were crucified with Him and He is at the wheel now! He died so that He alone can drive and define us.
So, if you've died and Christ lives in you, He's not your co-pilot. Your joy is to let Him drive and define your life. There may be a few bumps in the road, but you can count on it—He'll take you somewhere good.
Lord, I thank You for salvation,
For Your mercy, full and free;
Take my all in consecration,
Glorify Yourself in me. —Codner
Still at the wheel of your life? It's time to let Jesus drive.
Kossi's Courage
From: Our Daily Bread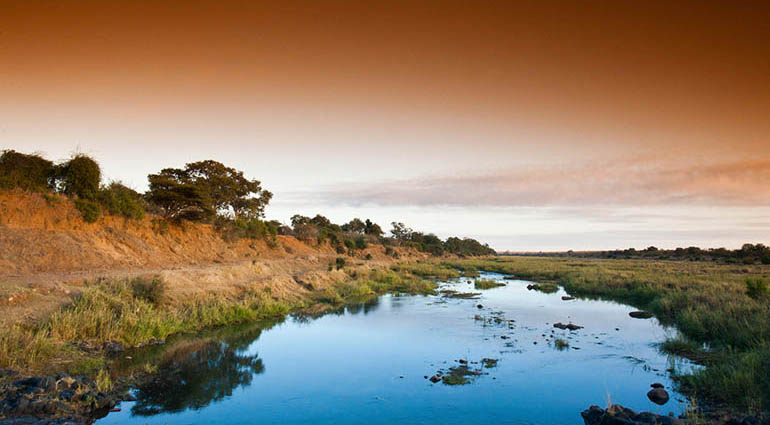 You shall have no other gods before me. . . . You shall not bow down to them or worship them. Exodus 20:3, 5
As he awaited his baptism in Togo's Mono River, Kossi stooped to pick up a worn wooden carving. His family had worshiped the object for generations. Now they watched as he tossed the grotesque figure into a fire prepared for the occasion. No longer would their choicest chickens be sacrificed to this god.
In the West, most Christians think of idols as metaphors for what they put in place of God. In Togo, West Africa, idols represent literal gods that must be appeased with sacrifice. Idol burning and baptism make a courageous statement about a new believer's allegiance to the one true God.
As an eight-year-old, King Josiah came to power in an idol-worshiping, sex-obsessed culture. His father and grandfather had been two of the worst kings in all of Judah's sordid history. Then the high priest discovered the book of the law. When the young king heard its words, he took them to heart (2 Kings 22:8–13). Josiah destroyed the pagan altars, burned the vile items dedicated to the goddess Asherah, and stopped the ritual prostitution (ch. 23). In place of these practices, he celebrated the Passover (23:21–23).
Whenever we look for answers apart from God—consciously or subconsciously—we pursue a false god. It would be wise to ask ourselves: What idols, literal or figurative, do we need to throw on the fire?
Lord, forgive us for those things we turn to that show our hearts are not focused on You. Show us what we need to give up, and replace it with the presence of Your Holy Spirit.
Dear children, keep yourselves from idols. 1 John 5:21
Living Proverbially
From: Our Daily Journey
Deep in the African bush lives a missionary couple named Bob and Martha, who have served in Namalu (a village in Karomoja, Uganda) for more than fifteen years. Despite formidable challenges such as surrounding tribal conflicts, it is here that they've chosen to raise their children and joyfully lead a vibrant ministry.
In addition to their deep faith in Jesus, I believe some other reasons for their ability to persevere are their rich sense of humor and overall positive outlook on life. The remarkable duo live "proverbially," with the type of good cheer, even temperament, sensibility, and loyalty described in Proverbs 17:22: "A cheerful heart is good medicine, but a broken spirit saps a person's strength."
A recent post from Martha captures the spirit with which the couple faces challenges. Martha wrote from the capital city of Uganda, where she and her family had gone to stock up on groceries before returning to the bush, "Beautiful morning in Kampala, but it looks like Bob is down with malaria again, so the girls get to sleep in after all. Maybe I'll catch up with a few pals around town." She could see the silver lining even in her husband's illness!
For more than a decade, the couple has loyally helped their Karamojong friends in their "time[s] of need" (Proverbs 17:17), providing love, support, and true compassion. They've maintained sensibility by keeping "their eyes glued on wisdom" (Proverbs 17:24), rather than letting the suffering they've witnessed cause them to lose heart.
Bob and Martha truly epitomize the beauty of serving God and others with passion and grace. Consider today how you can serve God and others with a "cheerful heart," in the love and power He provides.