"Be dressed in readiness, and keep your lamps lit. "Be like men who are waiting for their master when he returns from the wedding feast, so that they may immediately open the door to him when he comes and knocks. "Blessed are those slaves whom the master will find on the alert when he comes; truly I say to you, that he will gird himself to serve, and have them recline at the table, and will come up and wait on them.
The Burden of Waiting
From: Our Daily Bread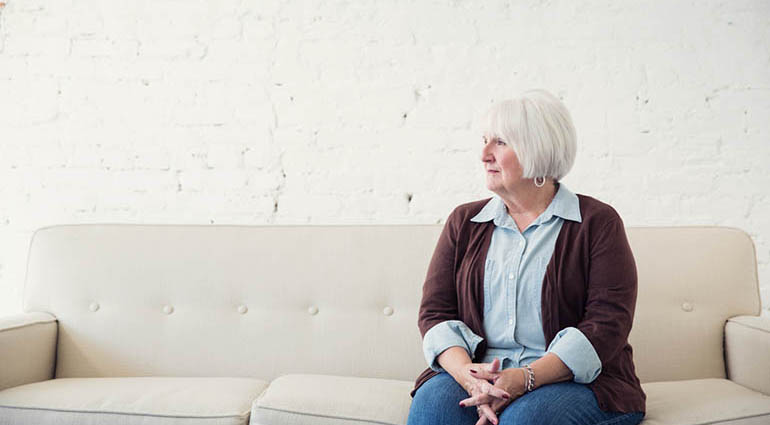 Teach us to number our days, that we may gain a heart of wisdom. Psalm 90:12
Over the last few years, two members of my family have faced life-threatening diagnoses. For me, the hardest part of supporting them through their treatments has been the constant uncertainty. I am always desperate for a definitive word from a doctor, but things are rarely that straightforward. Instead of being given clarity, we are often asked to wait.
It's hard to bear the burden of uncertainty, always wondering what the next test will reveal. Will we have weeks, months, years, or decades before death separates us? But regardless of disease and diagnosis, each of us will die one day—things like cancer just bring our mortality to the forefront instead of letting it hide in the recesses of our minds.
Faced with sobering reminders of our mortality, I find myself praying words that Moses once prayed. Psalm 90 tells us that though our lives are like grass that withers and fades (vv. 5–6), we have an eternal home with God (v. 1). Like Moses, we can ask God to teach us to number our days so we can make wise decisions (v. 12), and to make our brief lives fruitful by making what we do for Him count (v. 17). Ultimately, the psalm reminds us that our hope is not in a doctor's diagnosis, but in a God who is "from everlasting to everlasting."
How can we best spend the time we've been given?
We can face the reality of our own mortality because we trust in God.
May 8, 2017


Seeing With My Heart
LYNN COWELLFrom: Crosswalk.com
"And let us consider how we may spur one another on toward love and good deeds." Hebrews 10:24 (NIV)
Growing up in a home swimming with female hormones, I was blessed to have not one "mother," but four. I was the youngest of five daughters, and there was always a feminine perspective around … ready and willing to point me in the right direction. Sometimes they used their words, but more often, their guidance was subtle: Their actions spoke.
These women taught me how to keep going when life isn't what you expect. They modeled staying true to yourself, your family and God even when "true" was not given to you. They showed me how to love even when love costs dearly.
The women of my family, both the one I was born into and the one I married into, have all, in one way or another, shaped me into the woman I am becoming.
God has intersected my life with still more women through friendship, who have spurred me on when I struggled to keep moving forward. These women, some whose names I can't remember, were so crazy in love with Jesus, they drew me to fall in love with Him, too.
They practiced the wisdom found in Hebrews 10:24, "… spur one another on toward love and good deeds."
These women in my past, who impacted my whole life, have come in all ages, all shapes and all sizes … all women who taught me to see with my heart.
Today, the women teaching me to see with my heart include my daughters. At one point I was the one doing all the teaching. But today, I am daily challenged by them. Seeing the world in a way I haven't before, I learn from their love for people and their desire for everyone to know their true value. While it was once a one-way teaching, now we spur each other on.
This growing, this learning to see with my heart and not with my natural eyes, has not always been easy. The Lord in His kindness and graciousness has sent those who've been bold enough to confront me, showing me the error of my ways. And I know, as I continue to desire to grow, He'll continue to send more who will challenge me.
Mother's Day is just around the corner, and while it honors those who brought us into this world, it is also a day to celebrate women. To say "thank you" to those in our lives who have helped us grow, challenged us and taught us to see with more than our natural eyes.
Lord, thank You so much for the many women You have brought into my life who've helped me become the woman I am today. Help me not just receive, but also to be one who spurs on others to good works as well. In Jesus' Name, Amen.
Getting On with Your Life
From: CBN.com
Our lives are filled with good and bad memories. The impressions of the past live in our minds, and we can look at them over and over again. The scenes we recall are like snapshots, forever stopped in time. Still, they evoke strong feelings that have the power to influence our thinking. Ironically, most of these lifeless pictures determine who and what we are right now although they captured moments many years and places ago. Our present attitude, as well as our behavior, depends on which events we choose to relive.
Our human nature is to dwell on the negative – what we regret or what injured us. Our divine nature, on the other hand, looks forward to and focuses on what lies ahead in the kingdom. We can easily become obsessed by the former and forget about the latter, even though we know heaven should come first. That is precisely why we have so much trouble "getting on with our life" once we have been offended or wounded. We look so long at reflections that make us unhappy we cannot see what is there to make us happy.
"I can't do it," you might be thinking. "There is too much for me to forget and too much for me to forgive. The pain and the anger won't go away. I am still suffering. It's impossible for me to get over what happened." For the most part, you are right. You can't get over the past. You can't put it behind, at least not on your own. But Jesus can. He can make you forget and forgive. He can give you the strength to move on without the hurt and the anxiety. He can heal the wounds completely if you let him.
It is time for us to get rid of what prevents us from being ourselves: the wonderful child that God created, not the person the world has molded. Take all of the many pictures of your life that you hold in your mind. Put them all together on the table in front of you. Look at each one carefully, and then choose the ones you want to keep and the ones you want to forget. Throw away the images not worth keeping and showing to others. What value or purpose can there be in sharing situations that remind us who we were long ago? We are not that person anymore. We have changed.
"Forget the former things," the Lord told Isaiah. "Do not dwell on the past. See, I am doing a new thing!" You, my friend, are that "new thing!" If those around you do not recognize you today it is because they do not realize who you are now; they are seeing the old thing of years ago. They perceive only what they saw then, nothing more and nothing less. What do you think would happen, for example, if you suddenly went back to the same people who hurt you? Would they welcome you back? Probably not. They cannot forget the past because they are living in it. Why, then, would you want to keep looking at dark memories of what is done and over?
You and I are made for today, not yesterday. Our future depends on the present, and nothing is more important than what we do right now. This moment is the perfect time to start moving forward again and stop letting guilt stop us. "He whom the Son sets free, is free indeed." There is no reason for anything (or anyone) to hold us back. No person on earth can keep us captive because we have been released from bondage. Get rid of those old pictures of you being beaten and bruised. The only one you need to keep is that of Jesus on the cross.