…

12   

In a loud voice they said: "Worthy is the Lamb who was slain, to receive power and riches and wisdom and strength and honor and glory and blessing!"
14. 

And the four living creatures said, "Amen," and the elders fell down and worshiped.…
Singing with Violet
From: Our Daily Bread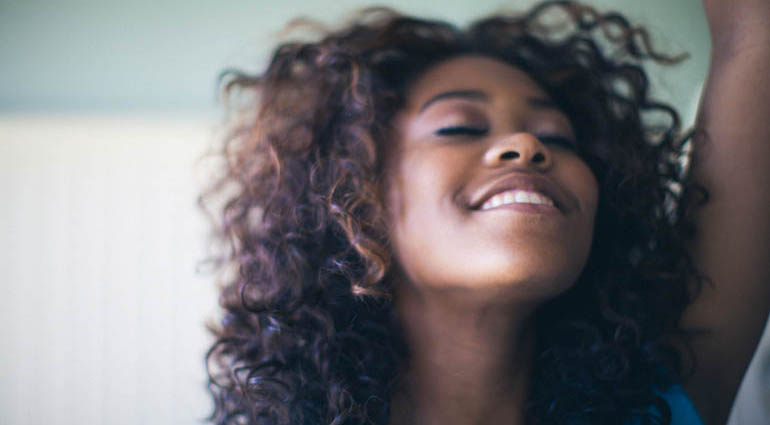 I desire to depart and be with Christ, which is better by far; but it is more necessary for you that I remain in the body. Philippians 1:23–24
An elderly woman named Violet sat on her bed in a Jamaican infirmary and smiled as some teenagers stopped to visit with her. The hot, sticky, midday air came into her little group home unabated, but she didn't complain. Instead, she began wracking her mind for a song to sing. Then a huge smile appeared and she sang, "I am running, skipping, jumping, praising the Lord!" As she sang, she swung her arms back and forth as if she were running. Tears came to those around her, for Violet had no legs. She was singing because, she said, "Jesus loves me—and in heaven I will have legs to run with."
Violet's joy and hopeful anticipation of heaven give new vibrancy to Paul's words in Philippians 1 when he referred to life-and-death issues. "If I am to go on living in the body, this will mean fruitful labor for me," he said. "I am torn between the two: I desire to depart and be with Christ, which is better by far" (vv. 22–23).
Each of us faces tough times that may cause us to long for the promise of heavenly relief. But as Violet showed us joy despite her current circumstances, we too can keep "running, skipping, praising the Lord"—both for the abundant life He gives us here and for the ultimate joy that awaits us.
Lord, when times are tough, help me to find joy. Help us to live in the tough times of this world with happiness while looking ahead to something "better by far."
When God gives us a new beginning, we find a joy that's never ending.
God's Good Presence
From: Our Daily Journey
Read:
Romans 8:28-39
We know that God causes everything to work together for the good of those who love God and are called according to his purpose for them (Romans 8:28).
As I processed the news that my mother was diagnosed with Stage 3 breast cancer, one thought that came to my mind was, Wow, what more amazing miracles does God want to do in and through my mom? When she told me the results of the biopsy, I was thousands of miles away from her, yet somehow I had peace knowing that God was in control of the situation. After seeing Him carry my mom through a painful divorce and the loss of a child, I had no doubt that He would once again unfold His power and faithfulness in her life.
When Paul wrote to the church in Rome, he encouraged them with the reality of God's love and presence (Romans 8:35-39). By doing so he provided them with tremendous comfort and a sense of security. Under the guidance of the Holy Spirit, Paul boldly affirmed a basic truth: "We know that God causes everything to work together for the good of those who love God and are called according to his purpose for them" (Romans 8:28). He could have said that everything works itself out for good, but he didn't. By pointing out God's intervention to them, Paul revealed that God isn't only aware of the circumstances we go through, but He's actively and intimately involved—seeking our highest good.
Furthermore, Paul encourages us with the reality that God works for our good even in our challenges—suffering, pain, a bad diagnosis—and He has a purpose that's greater than the circumstances that threaten us (Romans 8:28,35).
The same amazing yet simple truth of God's active involvement in the lives of His followers is as true today as it was in first-century Rome. No matter what circumstances we're going through, may we remember that God works good through them!
"Love One Another"
From: Utmost.org
Love is an indefinite thing to most of us; we don't know what we mean when we talk about love. Love is the loftiest preference of one person for another, and spiritually Jesus demands that this sovereign preference be for Himself (see Luke 14:26). Initially, when "the love of God has been poured out in our hearts by the Holy Spirit" (Romans 5:5), it is easy to put Jesus first. But then we must practice the things mentioned in 2 Peter 1 to see them worked out in our lives.
The first thing God does is forcibly remove any insincerity, pride, and vanity from my life. And the Holy Spirit reveals to me that God loved me not because I was lovable, but because it was His nature to do so. Now He commands me to show the same love to others by saying, "…love one another as I have loved you" (John 15:12). He is saying, "I will bring a number of people around you whom you cannot respect, but you must exhibit My love to them, just as I have exhibited it to you." This kind of love is not a patronizing love for the unlovable— it is His love, and it will not be evidenced in us overnight. Some of us may have tried to force it, but we were soon tired and frustrated.
"The Lord…is longsuffering toward us, not willing that any should perish…" (2 Peter 3:9). I should look within and remember how wonderfully He has dealt with me. The knowledge that God has loved me beyond all limits will compel me to go into the world to love others in the same way. I may get irritated because I have to live with an unusually difficult person. But just think how disagreeable I have been with God! Am I prepared to be identified so closely with the Lord Jesus that His life and His sweetness will be continually poured out through Me? Neither natural love nor God's divine love will remain and grow in me unless it is nurtured. Love is spontaneous, but it has to be maintained through discipline.