A Special Mom
From: Our Daily Journey
Most people would agree that mothers are very special people. In many countries, we even set aside a date on the calendar—Mother's Day—to celebrate them. As I was thinking about my own mom, I remembered another mother who's truly worth knowing. Jochebed protected her newborn—"a special baby"—because she loved him (Exodus 2:2). The law of a power-hungry king required baby Moses to be drowned. But due to her deep faith in God, she was "not afraid to disobey the king's command" (Acts 5:29; Hebrews 11:23). Moses was saved in an amazing way! By God's providence, Jochebed became Moses' nursemaid. And when Moses was older, he was "taught all the wisdom of the Egyptians" (Acts 7:22). The infant in peril became a prince of privilege (Exodus 2:7-10).
As an adult, Moses turned his back on the power and pleasures of Egypt. Instead, he chose to suffer with his oppressed people. He wasn't afraid of the king's anger because he saw "the one who is invisible" (Hebrews 11:24-27).
How did Moses know the history of his people? How did he obtain his convictions? How did he develop such deep faith in God?
As his nursemaid (Exodus 2:9), Jochebed likely had opportunities to tell Moses the stories of Yahweh and the history of his people. Her godly influence and great faith may have therefore been imprinted on the life and heart of Moses (Deuteronomy 6:6-9).
Jochebed's three children testify to the kind of mother she was. Aaron, Miriam, and Moses became the leaders of God's people (Micah 6:4). Jochebed means "Jehovah (God) is her glory." She lived up to her name by His power and help. Today, may we celebrate godly mothers who point their children to Jesus and live out their faith by His strength.
Scattering Seeds
From: Our Daily Bread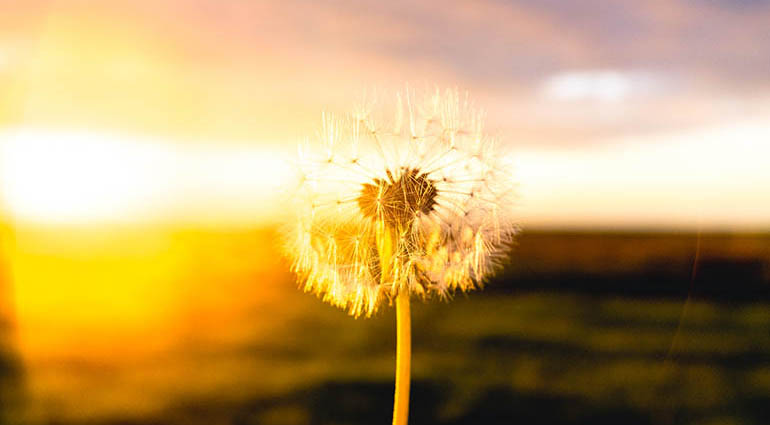 The seed falling on good soil . . . produces a crop, yielding a hundred, sixty or thirty times what was sown. Matthew 13:23
I received a wonderful email from a woman who wrote, "Your mom was my first-grade teacher at Putnam City in 1958. She was a great teacher and very kind, but strict! She made us learn the 23rd Psalm and say it in front of the class, and I was horrified. But it was the only contact I had with the Bible until 1997 when I became a Christian. And the memories of Mrs. McCasland came flooding back as I re-read it."
Jesus told a large crowd a parable about the farmer who sowed his seed that fell on different types of ground—a hard path, rocky ground, clumps of thorns, and good soil (Matt. 13:1–9). While some seeds never grew, "the seed falling on good soil refers to someone who hears the word and understands it" and "produces a crop yielding a hundred, sixty or thirty times what was sown" (v. 23).
During the twenty years my mother taught first grade in public schools, along with reading, writing, and arithmetic she scattered seeds of kindness and the message of God's love.
Her former student's email concluded, "I have had other influences in my Christian walk later in life, of course. But my heart always returns to [Psalm 23] and [your mom's] gentle nature."
A seed of God's love sown today may produce a remarkable harvest.
Lord, today I want my life to sow good seeds in those around me. Help me to give out what You have put into me.
The Habit of Enjoying Adversity
From: Utmost.org
We have to develop godly habits to express what God's grace has done in us. It is not just a question of being saved from hell, but of being saved so that "the life of Jesus also may be manifested in our body." And it is adversity that makes us exhibit His life in our mortal flesh. Is my life exhibiting the essence of the sweetness of the Son of God, or just the basic irritation of "myself" that I would have apart from Him? The only thing that will enable me to enjoy adversity is the acute sense of eagerness of allowing the life of the Son of God to evidence itself in me. No matter how difficult something may be, I must say, "Lord, I am delighted to obey You in this." Instantly, the Son of God will move to the forefront of my life, and will manifest in my body that which glorifies Him.
You must not debate. The moment you obey the light of God, His Son shines through you in that very adversity; but if you debate with God, you grieve His Spirit (see Ephesians 4:30). You must keep yourself in the proper condition to allow the life of the Son of God to be manifested in you, and you cannot keep yourself fit if you give way to self-pity. Our circumstances are the means God uses to exhibit just how wonderfully perfect and extraordinarily pure His Son is. Discovering a new way of manifesting the Son of God should make our heart beat with renewed excitement. It is one thing to choose adversity, and quite another to enter into adversity through the orchestrating of our circumstances by God's sovereignty. And if God puts you into adversity, He is adequately sufficient to "supply all your need" (Philippians 4:19).
Keep your soul properly conditioned to manifest the life of the Son of God. Never live on your memories of past experiences, but let the Word of God always be living and active in you.