Micah 5:2  
 (NIV)
2 "But you, Bethlehem Ephrathah,
    though you are small among the clans[a] of Judah,
out of you will come for me
    one who will be ruler over Israel,
whose origins are from of old,
    from ancient times."
How You Can Have 'A Wonderful Life' – Christmas Devotional
How You Can Have 'A Wonderful Life'
And he made from one man every nation of mankind to live on all the face of the earth, having determined allotted periods and the boundaries of their dwelling place, that they should seek God, and perhaps feel their way toward him and find him. Yet he is actually not far from each one of us
Acts 17:26-27 
One thing I love about this time of year is the traditions we have in our family. One of them is sitting down to watch the Jimmy Stewart movie, It's A Wonderful Life. You may have seen it, but it's about this fellow named George Bailey who grows up in a small town and has great dreams and aspirations of seeing the world and making lots of money.
But through a series of circumstances that he couldn't control, George never could get out of that little one-horse town. Every time he tried, something happened to keep him there. And to top it off, through a mistake one day it appeared that he would be sent to jail.
He was ready to end it all when an angel came to show him what the world would be like if he'd never been born. And George Bailey came to understand that even though he didn't get to achieve his dreams, he did have a wonderful life that impacted many more people than he realized.
I'm convinced there is a little George Bailey in all of us. We want to achieve significance on a huge scale and often forget the small ways that our lives have deeply impacted those around us. Thank God for where He's placed you and the people you've been able to impact. And one day when you meet the Lord, you'll realize you really did have a wonderful life.
THANK GOD FOR THE LIFE YOU'RE LIVING AND IMPACT OTHERS HE'S PLACED AROUND YOU!
The Cure for Anxiety
From: Our Daily Bread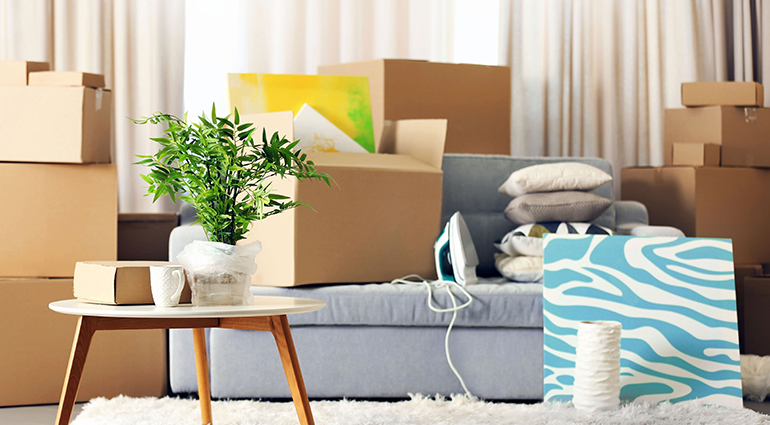 Do not be anxious about anything, but in every situation, by prayer and petition, with thanksgiving, present your requests to God. Philippians 4:6
We were excited about moving for my husband's job. But the unknowns and challenges left me feeling anxious. Thoughts of sorting and packing up belongings. Looking for a place to live. My finding a new job too. Making my way around a new city, and getting settled. It was all . . . unsettling. As I thought about my "to-do" list, words written by the apostle Paul echoed in my mind: Don't worry, but pray(Phil. 4:6–7).
If anyone could have been anxious about unknowns and challenges, it would have been Paul. He was shipwrecked. He was beaten. He was jailed. In his letter to the Philippian church, he encouraged his friends who also were facing unknowns, telling them, "Do not be anxious about anything, but in every situation, by prayer and petition, with thanksgiving, present your requests to God" (v. 6).
Paul's words encourage me. Life is not without uncertainties—whether they come in the form of a major life transition, family issues, health scares, or financial trouble. What I continue to learn is that God cares. He invites us to let go of our fears of the unknown by giving them to Him. When we do, He, who knows all things, promises that His peace, "which transcends all understanding, will guard" our heart and mind in Christ Jesus (v. 7).
Jesus the Refugee
From: Our Daily Journey
In recent years, the refugee crisis has shocked the world over. Images like that of three-year-old Kurdish boy Alan Kurdi, his lifeless body washed onto the shore after the refugees' inflatable rubber boat capsized, horrified us. Too often, however, outrage has yielded little action. A year after his son's death, Alan's father told reporters: "Everyone claimed they wanted to do something because of the photo that touched them so much. But what is happening now? People are still dying and nobody is doing anything about it."
As we grapple with the terrors refugees face, we ought to consider an often-ignored facet to the biblical story: Jesus was a refugee. Facing the political upheaval and violence inflicted by Herod's regime, God told Joseph to gather up the few belongings they could and "flee to Egypt . . . because Herod is going to search for the child to kill him" (Matthew 2:13). That very night "Joseph left for Egypt with the child and Mary" (Matthew 2:14). In Egypt, Joseph and Mary endured the long wait, far from home, until news arrived that Herod was dead and they could safely return (Matthew 2:20).
I wonder if Mary, Joseph, and Jesus encountered compassion in Egypt. I wonder if they found people with open arms and open hearts. I wonder what kind of welcome those fleeing Syria or Iraq or Yemen find now, with us. Obviously, the politics of such matters are complex, and we do face difficult questions about safety. However, as followers of Jesus—the One who surrendered His own life for the love of the world—safety can't be our primary concern.
Jesus knows intimately the plight of the refugee and He knows what it feels like to need welcome, friendship, and shelter. What does Jesus ask of us now?
[Written by Joe Stowell for Our Daily Bread.]
"I marvel that you are turning away so soon from Him who called you in the grace of Christ, to a different gospel." Galatians 1:6
I love the prayer that begins, "God be in my head." When I first heard it, admittedly I thought it sounded a little weird. But then I got to thinking how unfortunate it is if in our efforts to get closer to Jesus we focus on our emotional experience of Him and check our brains at the door. Without His truth ringing in our heads, we're bound to get off track.
Just look at the early Christians. False teachers filled their heads with misinformation, saying that salvation and spiritual growth could be attained only through keeping the requirements of the law. When Paul heard of it, he was astonished at how quickly they had gotten off track: "I marvel that you are turning away so soon from Him who called you in the grace of Christ" (Gal. 1:6
).
It's not just false teachers who lead us astray. Our world is full of twisted thinking like, "If it feels good, do it," or "The one with the most toys wins." Let's face it, you and I can't afford to check our brains at the door. In fact, intimacy with Jesus begins with getting to know Him, and it's the facts about Him that make us want to get close to Him.
So, strange as it may sound, if you want to stay on track with Jesus, start each day by asking Him to be in your head!
God be in my head, and in my understanding;
God be in my eyes, and in my looking;
God be in my mouth, and in my speaking;
God be in my heart, and in my thinking. —Sarum Primer
To stay on track, let God guide your thinking.