1  

A Song of Ascents. I will lift up my eyes to the mountains; From where shall my help come?
 

3  

He will not allow your foot to slip; He who keeps you will not slumber.…
My Help!
From: Our Daily Bread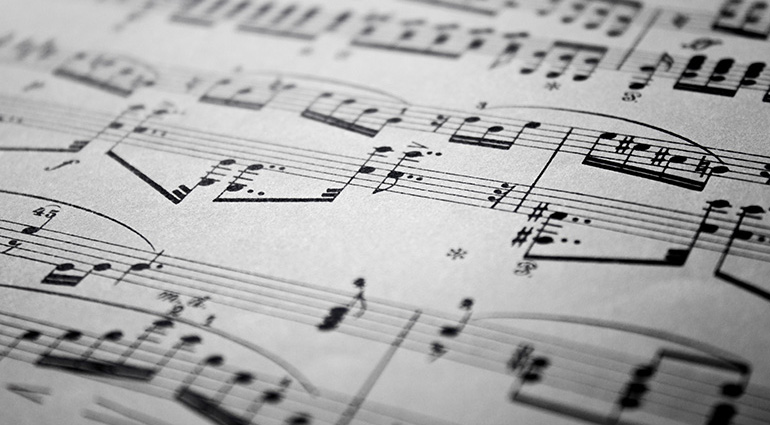 My help comes from the Lord, the Maker of heaven and earth. Psalm 121:2
For decades the renowned Brooklyn Tabernacle Choir has blessed multitudes through their soul-refreshing gospel songs. One example is their recording from Psalm 121 titled "My Help."
Psalm 121 begins with a personal confession of faith in the Lord who brought all things into existence, and He was the source of the psalmist's help (vv. 1–2). Just what did this mean? Stability (v. 3), around-the-clock care (vv. 3–4), constant presence and protection (vv. 5–6), and preservation from all kinds of evil for time and eternity (vv. 7–8).
Taking their cues from Scripture, God's people through the ages have identified the Lord as their source of "help" through their songs. My own worship experience includes lifting my voice with others who sang a soulful rendition of Charles Wesley's, "Father, I stretch my hands to Thee, no other help I know; if Thou withdraw Thyself from me, ah! whither shall I go." The great reformer Martin Luther got it right when he penned the words, "A mighty fortress is our God, a bulwark never failing; our helper He amid the flood of mortal ills prevailing."
Do you feel alone, forsaken, abandoned, confused? Ponder the lyrics of Psalm 121. Allow these words to fill your soul with faith and courage. You're not alone, so don't try to do life on your own. Rather, rejoice in the earthly and eternal care of God as demonstrated in the life, death, resurrection, and ascension of the Lord Jesus Christ. And whatever the next steps, take them with His help.
Father, how grateful we are that Scripture and song remind us that You are our source of help. Help me to not forget that this day.
The Maker of the universe is the helper of God's people!
"The LORD your God is with you, the Mighty Warrior who saves. He will take great delight in you; in his love he will no longer rebuke you, but will rejoice over you with singing." Zephaniah 3:17 (NIV)
My mother isn't exactly a singer, but she is totally a rejoicer. She is the happiest person I know, and I have many friends who would readily agree. Growing up, she filled my life with smiles and joy. You heard my mom's laughter long before you saw her.
I know I'm extremely blessed to have a mom like this. Yet, regardless of your earthly parent's personality, you have a heavenly Father who is joyful. Did you know God is a happy God?
In 1 Timothy 1:11, Paul writes to Timothy about "the glory of the blessed God." This word blessed is translated as the common word for happy. Today's key verse gives us more evidence of a joyful God. Zephaniah 3:17 says, "The LORD your God is with you, the Mighty Warrior who saves. He will take great delight in you; in his love he will no longer rebuke you, but will rejoice over you with singing."
He saves. 
He takes delight in you. 
He rejoices. 
He sings.
Contrary to what some in pop culture today might have us think, this is hardly a description of a stern, hardhearted, severe, grumpy Savior. No, we serve a God who saves us from death … and then prepares a place in heaven for us to celebrate!
We can be glad right now, not because circumstances are perfect, but because our Father in heaven is perfect.
We can smile today, not because we feel like it, but because we are responding with our faces to the truth that God no longer rebukes us. He is for us, and He is singing over us.
Many nights, I lean over my youngest daughter's bed, and I sing to her. I sing a short song from Scripture, and then I say, "I love you" and "Goodnight." This is a time of joy and security for my little girl and for me, too. It's a picture of how God lovingly, tenderly watches over us and sings, rejoicing over us.
We often pray things like, "Lord, make me more like You," and that's good. But I wonder if we can sometimes miss that being more like Jesus is becoming a happier person. Living with joy is a holy pursuit, not a frivolous, shallow quest.
The Gospels tell us parents brought their children to Jesus so He could bless them. The disciples didn't want to pester Jesus with such unimportant business, but Jesus responded, "Let the little children come to me" (Luke 18:16b, NIV).
I imagine children loved being around Jesus because He had a twinkle in His eye and He made them feel welcome. How do children feel welcome? Usually with smiles, laughs and perhaps a little cluster of raisins. Children followed Jesus, which makes me think Jesus smiled and was friendly. Remember, it was a boy who gave up his lunch of five loaves and two fish to feed the 5,000. (John 6:9) That's no small task for a growing boy!
Men and women, young and old, were drawn to Jesus. Joy is attractive. The more you put it on display, the more people want to be around you.
Can others see joy in your life? Don't worry; you don't have to be as demonstrative as my mom. We all have different personalities, yet we are all commanded to rejoice. Rejoice in your own way; just be sure to rejoice. In so doing, you become more like your Heavenly Father who loves to sing and rejoice over you.
Lord, I choose to rejoice in Your love for me today. Thank You for saving me and singing over me. I praise You because You can turn my mourning into joy and bring happiness out of grief. Fill me with joy today. In Jesus' Name, Amen.
From: Joe Stowell, and Get More Strength.org
"And he passed in front of Moses, proclaiming, The LORD, the LORD, the compassionate and gracious God, slow to anger, abounding in love and faithfulness" Exodus 34:6
For all of us who think that God is the hammer guy of the Old Testament, think again! I'm just a little put out on the prevailing thought that God was brutal and ugly in the Old Testament and that thankfully Jesus arrived on the scene in the New Testament to rescue His reputation. Getting our attitudes about God straight is a big deal. It's really hard to love and follow a God who is ruthless with His power and abusive in His relationships. It's bad enough that some of us have dads like that, let alone a Father in heaven who perpetuates the problem.
So, here's the good news. Take a deep breath. You don't need to feel that way about God anymore! When the real God stands up in the Old Testament, His actions and attitudes consistently exhibit an unusual depth of grace in the face of deep offenses against Him and His law.
Take the sin of Adam and Eve in Genesis 3:1-24
. Talk about a time when it would have been really appropriate for God to pull the hammer out! God had given them everything they needed for life and satisfaction in a perfect environment. They blatantly conspired with God's enemy and used God's gift of the garden to serve their own selfish desires. And in the process they destroyed the gift of God as sin destroyed the garden and their lives, to say nothing of granting Satan access to the domain of God where he would continue his damaging ways right up to today.
If one of our kids had taken all that we had built up and all that we had given to them and in our face destroyed it all, well, my guess is that grace would be the last response to cross our minds. Annihilation, yes—grace, no!
But get a grip on this. Of those two options God chose grace.
The grace to walk back into the fallen, damaged garden and call them out of the bushes—not to hammer them, but to restore them.
The grace to replace the self-constructed, fig leaf cover-up of their sins with the sacrificial provision of the animal skins, pointing to the ultimate moment of grace when the sacrifice of Jesus would cover us with the permanent covering of the righteousness of Christ.
The grace to promise them that the day would come when the seed of woman would deal the death blow to Satan's head.
The grace to expel them from the garden so that they would not eat of the tree of life and live forever in the bondage and brokenness of sin. He had something better in mind: heaven—where they could live forever liberated from the consequences of their own foolishness.
The remarkable stroke of grace to Cain who in a fit of jealous rage murdered his brother. After refusing to accept God's gracious offer of a second chance and then killing his brother, God marked him so that others would not kill him and then upped the punishment by sevenfold against anyone who would ignore the mark and kill Cain (see Genesis 4:3-15).
The grace to reestablish a godly line in a deeply damaged world by the birth of Seth who started the legacy of those who would live by "calling on the name of the Lord" (Genesis 4:26).
Getting to know the real God is a wonderful experience, especially if we are getting to know Him as a God of unusual grace. Why? Because we all deserve the hammer! I will never stop being grateful that I serve and love a God who manages my brokenness with the healing and restoring power of His grace.