5 For this very reason, make every effort to add to your faith goodness; and to goodness, knowledge; 6 and to knowledge, self-control; and to self-control, perseverance; and to perseverance, godliness; 7 and to godliness, mutual affection; and to mutual affection, love.
900 × 664 – self-inspiration.com
 It's in the Attitude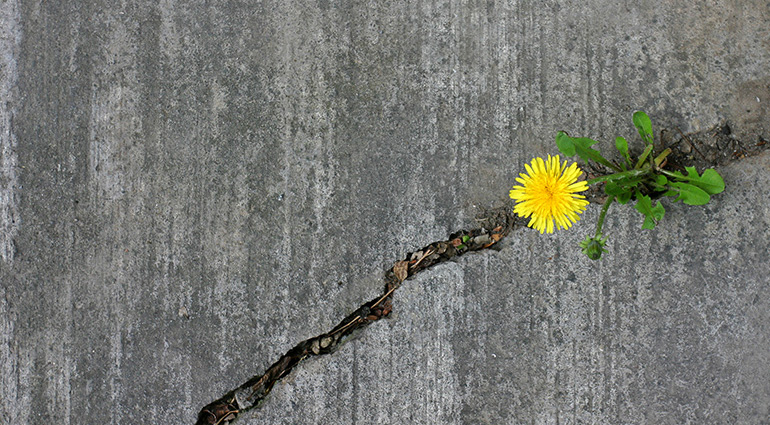 Consider it pure joy . . . whenever you face trials of many kinds. James 1:2
Regina drove home from work discouraged and tired. The day had started with tragic news in a text message from a friend, then spiraled downward in meetings with co-workers who refused to work with any of her ideas. As Regina was talking to the Lord, she thought it best to put the stress of the day aside and made a surprise visit with flowers to an elderly friend at a care center. Her spirits lifted as Maria shared how good the Lord was to her. She said, "I have my own bed and a chair, three meals a day, and help from the nurses here. And occasionally God sends a cardinal to my window just because He knows I love them and He loves me."
Attitude. Perspective. As the saying goes, "Life is 10 percent what happens to us and 90 percent how we react to it." The people James wrote to were scattered because of persecution, and he asked them to consider their perspective about difficulties. He challenged them with these words: "Consider it pure joy . . . whenever you face trials of many kinds" (James 1:2).
We are each on our own journey of learning to trust God with hard circumstances. The kind of joy-filled perspective James talked about comes as we learn to see that God can use struggles to produce maturity in our faith.
Lord, please change my attitude about hard times. Bring about joy, perseverance, and maturity in me.
God can bring times of growth out of our times of heartache.
Do we expect God to come to us with His blessings and save us? He says, "Look to Me, and be saved…." The greatest difficulty spiritually is to concentrate on God, and His blessings are what make it so difficult. Troubles almost always make us look to God, but His blessings tend to divert our attention elsewhere. The basic lesson of the Sermon on the Mount is to narrow all your interests until your mind, heart, and body are focused on Jesus Christ. "Look to Me…."
Many of us have a mental picture of what a Christian should be, and looking at this image in other Christians' lives becomes a hindrance to our focusing on God. This is not salvation— it is not simple enough. He says, in effect, "Look to Me and you are saved," not "You will be saved someday." We will find what we are looking for if we will concentrate on Him. We get distracted from God and irritable with Him while He continues to say to us, "Look to Me, and be saved…." Our difficulties, our trials, and our worries about tomorrow all vanish when we look to God.
Wake yourself up and look to God. Build your hope on Him. No matter how many things seem to be pressing in on you, be determined to push them aside and look to Him. "Look to Me…." Salvation is yours the moment you look.
Can We Really Know God?
From: Carole O. Schryber
"Say therefore to the people of Israel, 'I am the Lord, and I will bring you out from under the burdens of the Egyptians, and I will deliver you from slavery to them, and I will redeem you with an outstretched arm and with great acts of judgment. I will take you to be my people, and I will be your God, and you shall know that I am the Lord your God, who has brought you out from under the burdens of the Egyptians." Exodus 6:6-7ESV
The judgment on the Egyptians was God's way of demonstrating that He wanted a relationship with His people (the Israelites). God wanted them to know what He could and would do for them. He didn't want them to just know of Him. He wanted them to know Him. There is a great distinction between knowing God exists and actually knowing Him.
If I were to show you a picture of my husband, John, you'd be able to recognize him if he came in the room. You might say, "That's John Schryber." You might even be able to recount certain things you'd heard about him—that he's a lawyer, that he has three grown children, that he loves the St. Louis Cardinals! But you couldn't say, "I knowJohn Schryber." That would require more than seeing his picture and knowing a few facts about him. That would require having a relationship with him.
God's desire was to have a relationship with the Israelites. If He intervened in their lives by rescuing them from bondage, and if He kept His covenant with them, they would begin to know Him in a personal way. They would want to worship and serve Him. Therefore, before every plague, God gave the pharaoh the reason He wanted them to be free. It wasn't just to have a nice home, a prosperous life, and freedom from the pain of slavery. God said: "Let my people go so that they will serve Me." In some translations of the Bible, it's "so they will worship Me."
God's purpose for freedom was spiritual, not physical. It was to be in personal relationship with Him. By demonstrating His power and releasing them, His people would truly know Him as God and desire to be in His presence and serve Him. It was—and still is—God's desire that we know Him, not just know of Him.
Today I Pray – Lord, I confess I've failed to take the time to really know You. Forgive me. I have faith that You will reveal Yourself if I will just seek You.