Listening to His Voice
From: Our Daily Bread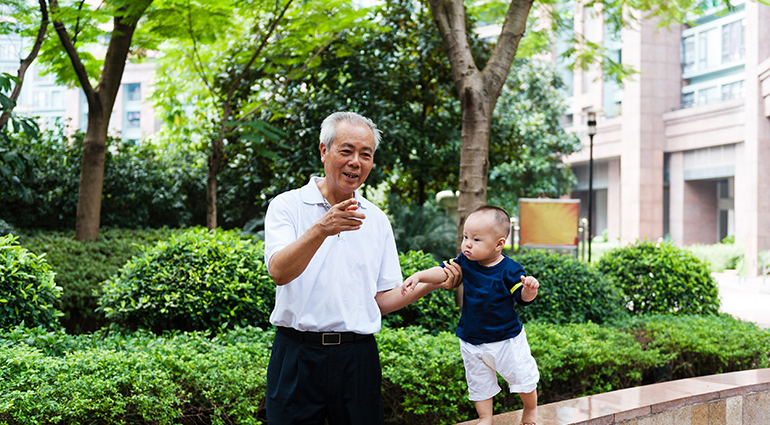 My sheep hear My voice, and I know them, and they follow Me. John 10:27 nkjv
I'm hard of hearing—"deaf in one ear and can't hear out of the other," as my father used to say. So I wear a set of hearing aids.
Most of the time the devices work well, except in environments where there's a lot of surrounding noise. In those settings, my hearing aids pick up every voice in the room and I cannot hear the person in front of me.
So it is with our culture: a cacophony of sounds can drown out God's quiet voice. "Where shall the Word be found, where will the Word resound?" poet T.S. Eliot asks. "Not here, there is not enough silence."
Fortunately, my hearing aids have a setting that cuts out the surrounding sounds and enables me to hear only the voices I want to hear. In the same way, despite the voices around us, if we quiet our souls and listen, we will hear God's "still small voice" (1 Kings 19:11–12 nkjv).
He speaks to us every day, summoning us in our restlessness and our longing. He calls to us in our deepest sorrow and in the incompleteness and dissatisfaction of our greatest joys.
But primarily God speaks to us in His Word (1 Thessalonians 2:13). As you pick up His book and read it, you too will hear His voice. He loves you more than you can ever know, and He wants you to hear what He has to say.
Dear Lord, thank You for giving us Your Word. Help me to listen to Your voice as I spend time alone with You.
God speaks through His Word when we take time to listen.
As Water Fills the Sea
From: Our Daily Journey
The day's news was discouraging. There was another terrorist attack. Two countries squabbled about a rogue nation's nuclear weapons. A large Christian denomination divided over differences on marriage, while another split over how best to counter poverty and racism. Conflicts like these aren't just discouraging, they're exhausting. They persist—showing no signs of resolution.
But they will be resolved. God promises that though the end may seem "slow in coming . . . it will surely take place" (Habakkuk 2:3). Right now the proud and powerful can exploit the poor and get away with it (Habakkuk 2:4-12). But the tables will turn when Jesus returns. Then the "wealth of nations will turn to ashes" and the whole "earth will be filled" with the knowledge of God, "as the waters fill the sea" (Habakkuk 2:13-14).
Just as every square millimeter of ocean floor is covered by water, so everything on earth will be saturated by "the glory of the Lord" (Habakkuk 2:14)—His majestic presence. And God will establish a new covenant with His people: "I will put my instructions deep within them, and I will write them on their hearts." "And they will not need to teach their neighbors . . . saying, 'You should know the Lord.' For everyone, from the least to the greatest, will know me already" (Jeremiah 31:33-34).
The fulfillment of these ancient prophecies is envisioned in the final chapters of Scripture, which describe a redeemed earth with no sun, for the divine Son floods the New Jerusalem with His blazing glory. "The nations will walk in its light," and "will bring their glory and honor into the city" (Revelation 21:22-26). Every face will glow with the glory of God, "as the waters fill the sea" (Habakkuk 2:14).
Are you willing to sacrifice yourself for the work of another believer—to pour out your life sacrificially for the ministry and faith of others? Or do you say, "I am not willing to be poured out right now, and I don't want God to tell me how to serve Him. I want to choose the place of my own sacrifice. And I want to have certain people watching me and saying, 'Well done.' "
It is one thing to follow God's way of service if you are regarded as a hero, but quite another thing if the road marked out for you by God requires becoming a "doormat" under other people's feet. God's purpose may be to teach you to say, "I know how to be abased…" (Philippians 4:12). Are you ready to be sacrificed like that? Are you ready to be less than a mere drop in the bucket— to be so totally insignificant that no one remembers you even if they think of those you served? Are you willing to give and be poured out until you are used up and exhausted— not seeking to be ministered to, but to minister? Some saints cannot do menial work while maintaining a saintly attitude, because they feel such service is beneath their dignity.