Galatians 6:4

4

 Each one should test their own actions. Then they can take pride in themselves alone, without comparing themselves to someone else,

Isaiah 2:12

12

 The LORD Almighty has a day in store for all the proud and lofty, for all that is exalted (and they will be humbled),

Isaiah 23:9

9

 The LORD Almighty planned it, to bring down her pride in all her splendor and to humble all who are renowned on the earth.

James 4:6

6

 But he gives us more grace. That is why Scripture says: "God opposes the proud but shows favor to the humble."
The Problem with Pride
From: Our Daily Bread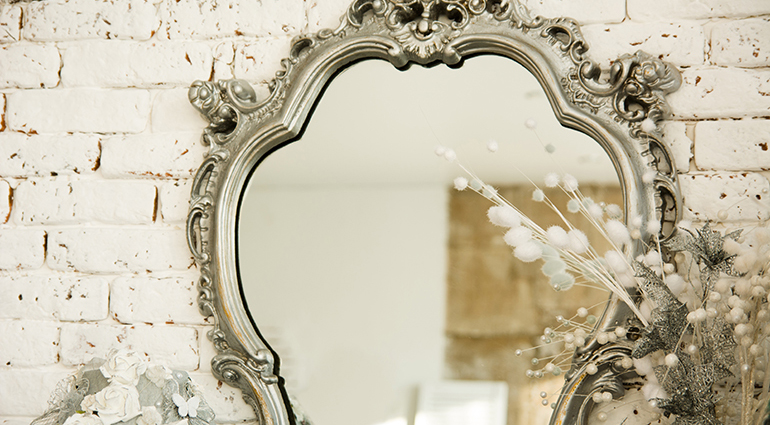 Pride goes before destruction, a haughty spirit before a fall. Proverbs 16:18
People who achieve an extraordinary level of fame or reputation while they are still alive are often called "a legend in their own time." A friend who played professional baseball says he met many people in the world of sports who were only "a legend in their own mind." Pride has a way of distorting how we see ourselves while humility offers a realistic perspective.
The writer of Proverbs said, "Pride goes before destruction, a haughty spirit before a fall" (16:18). Viewing ourselves in the mirror of self-importance reflects a distorted image. Self-elevation positions us for a fall.
The antidote to the poison of arrogance is true humility that comes from God. "Better to be lowly in spirit along with the oppressed than to share plunder with the proud" (v. 19).
Jesus told His disciples, "Whoever wants to become great among you must be your servant, and whoever wants to be first must be your slave—just as the Son of Man did not come to be served, but to serve, and to give his life as a ransom for many" (Matthew 20:26–28).
There is nothing wrong with receiving accolades for achievement and success. The challenge is to stay focused on the One who calls us to follow Him saying, "for I am gentle and humble in heart, and you will find rest for your souls" (11:29).
Lord Jesus, give us Your humility as we interact with others today. May we honor You in all we do and say.
True humility comes from God.
Today's Devotions
From: Through The Bible
Morning
February 8
Exodus 15:25b-26 (NIV)There the LORD made a decree and a law for them, and there he tested them. 26He said, "If you listen carefully to the voice of the LORD your God and do what is right in his eyes, if you pay attention to his commands and keep all his decrees, I will not bring on you any of the diseases I brought on the Egyptians, for I am the LORD, who heals you."
The people were thirsty and had come to a place of bitter water. It would have taken an entire lake to give that many people and their herds a drink. They asked if God was able to provide their needs. The Psalmist said they were testing God (Psalm 78:19). Both in the verse for today and in the next chapter, when they demand food, God turned it around and said the test is not if He was able to provide, but it is if they are able to obey. That is still the test. God provides food for every living thing in the world daily. Most starvation is due to wars that do not allow food to enter into areas where there is need. Man gets in the way and will be held accountable. But the point God is making is that if we are listening and obeying His directions, He will provide our needs.
In that day, God gave them health laws that if followed carefully would prevent much of the diseases they witnessed in Egypt. Today we are no longer under those laws but are to be led by the Holy Spirit. If we will listen and obey, we will not need affliction to help turn our ear toward God for our good. When God gave instructions for the collection of manna, He again says it is to test them to see if they can learn to obey. When we operate in a dependency on God, we will always have enough. It is when we go our own way that we find we are in need, because our own ways are not blessed. The test is for us, not God.
And, lo, I am with you always (Matthew 28:20).
Never look ahead to the changes and challenges of this life in fear. Instead, as they arise look at them with the full assurance that God, whose you are, will deliver you out of them. Hasn't He kept you safe up to now? So hold His loving hand tightly, and He will lead you safely through all things. And when you cannot stand, He will carry you in His arms.
Do not look ahead to what may happen tomorrow. The same everlasting Father who cares for you today will take care of you tomorrow and every day. Either He will shield you from suffering or He will give you His unwavering strength that you may bear it. Be at peace, then, and set aside all anxious thoughts and worries.
–Francis de Sales
The Lord is my shepherd. Psalm 23:1
Not was, not may be, nor will be. "The Lord is my shepherd." He is on Sunday, on Monday, and through every day of the week. He is in January, in December, and every month of the year. He is when I'm at home and in China. He is during peace and war, and in times of abundance or poverty.
–J. Hudson Taylor
He will silently plan for you,
His object of omniscient care;
God Himself undertakes to be
Your Pilot through each subtle snare.
He WILL silently plan for you,
So certainly, He cannot fail!
Rest on the faithfulness of God,
In Him you will surely prevail.
He will SILENTLY plan for you
Some wonderful surprise of love.
No eye has seen, nor ear has heard,
But it is kept for you above.
He will silently PLAN for you,
His purposes will all unfold;
Your tangled life will shine at last,
A masterpiece of skill untold.
He will silently plan FOR YOU,
Happy child of a Father's care,
As if no other claimed His love,
But you alone to Him were dear.
–E. Mary Grimes
Whatever our faith says God is, He will be.
---