Psalm 24:7-8
Lift up your heads, O gates, And be lifted up, O ancient doors, That the King of glory may come in! Who is the King of glory? The LORD strong and mighty, The LORD mighty in battle.
Psalm 29:3
The voice of the LORD is upon the waters; The God of glory thunders, The LORD is over many waters.
John 11:40
Jesus said to her, "Did I not say to you that if you believe, you will see the glory of God?"
Acts 7:2
And he said, "Hear me, brethren and fathers! The God of glory appeared to our father Abraham when he was in Mesopotamia, before he lived in Haran,
Revelation 19:1
After these things I heard something like a loud voice of a great multitude in heaven, saying, "Hallelujah! Salvation and glory and power belong to our God;
Breathtaking Glory
From: Our Daily Bread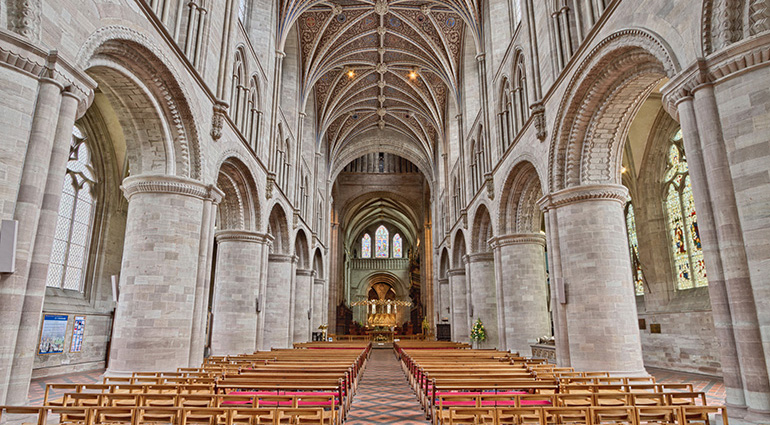 Yours, Lord, is the greatness and the power and the glory and the majesty and the splendor. 1 Chronicles 29:11
One of the pleasures of a trip to Europe is visiting the grand cathedrals that dot the landscape. They are breathtakingly beautiful as they soar toward the heavens. The architecture, art, and symbolism found in these amazing buildings present a spellbinding experience of wonder and magnificence.
As I thought about the fact that these structures were built to reflect God's magnificence and His all-surpassing splendor, I wondered how we could possibly recapture in our hearts and minds a similar feeling of God's grandeur and be reminded again of His greatness.
One way we can do that is to look beyond man's grand, regal structures and contemplate the greatness of what God Himself has created. Take one look at a starry night sky and think of God's power as He spoke the universe into existence. Hold a newborn baby in your arms and thank God for the miracle of life itself. Look at the snow-covered mountains of Alaska or the majestic Atlantic Ocean teeming with millions of God-designed creatures and imagine the power that makes that ecosystem work.
Mankind is not wrong to reach for the sky with structures that are intended to point us to God. But our truest admiration should be reserved for God Himself as we say to Him, "Yours, Lord, is the greatness and the power and the glory and the majesty and the splendor" (1 Chronicles 29:11).
Lord, You do take our breath away with Your greatness. Thank You for reminding us of Your grandeur in Your world and in Your Word.
God alone is worthy of our worship.
God's Good Gifts
From: Our Daily Journey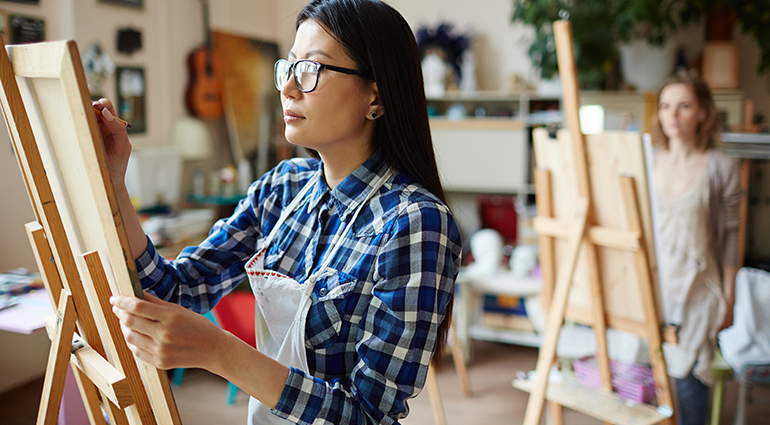 Jamie, a professional artist, sometimes feels guilty for the long hours she spends in her studio. She wants to "take up" her "cross" to follow Jesus (Matthew 16:24), but she enjoys painting. Does that count? She wonders if she loves her art too much, in an idolatrous way. Sometimes she feels she must "pay" for her enjoyment through struggling in other areas of her life. She's never understood how her painting could count as following Jesus.
Jamie's concern about idolatry is understandable—it's true that we must never serve "the things God created instead of the Creator himself" (Romans 1:25). It's also understandable that this sensitive woman wonders whether her struggles count as carrying a "cross." But she's missing something important—that her love for art is her Father's good gift to her. As Paul puts it, although we should never put our trust in earthly things, and be "generous" and "ready to share" (1 Timothy 6:18), we also believe that God "richly gives us all we need for our enjoyment" (1 Timothy 6:17).
Do you feel the tension? Although believers in Jesus should be willing to "give up our own way" (Matthew 16:24) to follow Him, we aren't masochists. Because "whatever is good and perfect is a gift coming down to us from God our Father" (James 1:17), there's nothing wrong with enjoying delicious meals, soaring music, or a good story. There may be something wrong if we don't. If we greet every pleasure with suspicion, wondering how it might tempt us to sin, we can't enjoy it fully as God intends.
Like a good parent, God wants us to love Him more than His gifts. But He also wants us to fully enjoy His gifts. What brings joy in your life? Receive it as a sign of your Father's love.
Jesus said, "The words that I speak to you are spirit, and they are life" (John 6:63). Once, the Bible was just so many words to us — "clouds and darkness"— then, suddenly, the words become spirit and life because Jesus re-speaks them to us when our circumstances make the words new. That is the way God speaks to us; not by visions and dreams, but by words. When a man gets to God, it is by the most simple way— words.