2 Corinthians 10:3-4
For though we walk in the flesh, we do not war according to the flesh, for the weapons of our warfare are not of the flesh, but divinely powerful for the destruction of fortresses.
Ephesians 2:14
For He Himself is our peace, who made both groups into one and broke down the barrier of the dividing wall,
Isaiah 59:2
But your iniquities have made a separation between you and your God, And your sins have hidden His face from you so that He does not hear.
Mark 16:4
Looking up, they saw that the stone had been rolled away, although it was extremely large.
(Refusing To Listen Is One Of The Barriers We Must Overcome).
Removing the Barriers
From: Our Daily Bread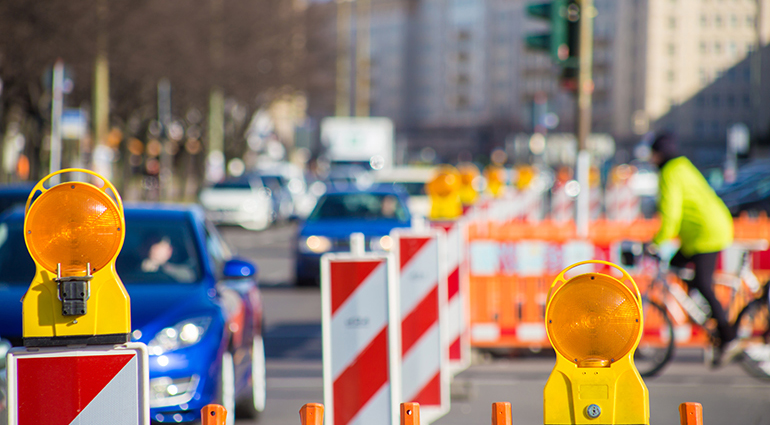 He is very dear to me but even dearer to you, both as a fellow man and as a brother in the Lord. Philemon 1:16
I saw Mary every Tuesday when I visited "the House"—a home that helps former prisoners reintegrate into society. My life looked different from hers: fresh out of jail, fighting addictions, separated from her son. You might say she lived on the edge of society.
Like Mary, Onesimus knew what it meant to live on the edge of society. As a slave, Onesimus had apparently wronged his Christian master, Philemon, and was now in prison. While there, he met Paul and came to faith in Christ (v. 10). Though now a changed man, Onesimus was still a slave. Paul sent him back to Philemon with a letter urging him to receive Onesimus "no longer as a slave, but better than a slave, as a dear brother" (Philem. 1:16).
Philemon had a choice to make: He could treat Onesimus as his slave or welcome him as a brother in Christ. I had a choice to make too. Would I see Mary as an ex-convict and a recovering addict—or as a woman whose life is being changed by the power of Christ? Mary was my sister in the Lord, and we were privileged to walk together in our journey of faith.
It's easy to allow the walls of socio-economic status, class, or cultural differences to separate us. The gospel of Christ removes those barriers, changing our lives and our relationships forever.
Dear God, thank You that the gospel of Jesus Christ changes lives and relationships. Thank You for removing the barriers between us and making us all members of Your family.
The gospel changes people and relationships.
Never Give Up
From: Our Daily Journey
Read:
Luke 18:1-8
Jesus told his disciples a story to show that they should always pray and never give up (Luke 18:1).
Unlike mystery novels where you never know who the villain in the story is until the final pages, in Jesus' parable of the persistent widow, we're clued in right at the beginning that the judge is a shady character. Jesus sets the stage by informing us that there "was a judge in a certain city . . . who neither feared God nor cared about people" (Luke 18:2). This judge didn't waste a moment thinking about God or about anybody other than himself. He was selfish, small-minded, and power-hungry.
Jesus introduces us to another character, however, a widow who was destitute and who came to the judge's court day after day. She repeatedly asked him for a ruling against someone who had wronged her. Time and again, the judge rebuffed her. Yet the widow refused to take no for an answer. Finally the exhausted judge decided he'd had enough. "I don't fear God or care for people," the judge admitted, "but this woman is driving me crazy. I'm going to see that she gets justice, because she is wearing me out with her constant requests!" (Luke 18:4-5).
And this is where Jesus drives His point home: If a judge as awful and evil as this can be moved to intervene, then think about how much more powerfully God's heart and strength will move on your behalf (Luke 18:6). If even this scoundrel finally helps the poor woman, how much more, Jesus asks, can we trust that "God will surely give justice to his chosen people who cry out to him day and night?" (Luke 18:7).
Keep praying, Jesus insists. Keep bringing your entire heart to God. Bring your hopes and disappointments, your desires and needs, your confusion, your dismay, your brokenness. Keep praying, and never give up. Your God hears you and He will answer.
Fight Like a Saint
From: CBN, and Rev. Pam Morrison, author
"For though we live in the world, we do not wage war as the world does. The weapons we fight with are not the weapons of the world. On the contrary, they have divine power to demolish strongholds." 2 Corinthians 10:3-4
We raised our children for many years on a large piece of land that had once been farm property. We built a home, put in a garden, and created a pond behind the house.
The pond had a dock and the Extension Service helped us to stock the pond with bass, catfish, and blue gill. The kids loved to fish. One time our daughter caught two fish on one lure!
But with the joy, came some issues. One of them was algae growth. Oh my, it was concerning to see the green "globs" increase and threaten to overtake our beautiful fishing spot.
My husband went to the feed store and talked with one of the men there. He recommended a product that, with just a small amount poured into the water, could swiftly destroy the algae.
The product was amazing. Within short order, every bit of algae was gone. No more masses of green organisms choking the pond. The water was clear and pristine again.
I thought of this recently in relationship to ministering to people with difficult emotional problems. I spend time with recovering addicts, helping them to get free. The life they have led, the pain experienced through personal choices, and the harsh things that have been done to them often result in a spectrum of spiritual attacks on their minds. Feelings of rejection, shame, isolation, abandonment by God and others, and many more distorted thoughts threaten to suffocate the clear living water of the Spirit and the presence of Christ for them.
Just as the algae attempted to overcome the clear water of our pond, so these thoughts, alien to God's thoughts, threaten to suffocate the hearts and minds of people oppressed by them. Even many mature Christians struggle.
But we have a "product" too, that can, even with a small amount, slip into the clouded waters of our thoughts and eat away the lies. That product is the word of God. The Lord has reminded me recently that though it is unpleasant to have to do spiritual warfare and get up and fight yet again, the truth of the matter is the One who will really do the fighting is Him. When we feel beset by cloudy, hurtful, or unhealthy feelings, all we need to do is run to His arms, pick up the Word, and once again drop some of it into our circumstances. So we decree:
"See what great love the Father has lavished on us, that we should be called children of God! And that is what we are! 1 John 3:1
"I am accepted in the Beloved." Ephesians 1:6

"God made Him who had no sin to be sin for us, so that in Him we might become the righteousness of God." 2 Corinthians 5:21
I say, "I am loved and I belong to God. I am righteous in God's sight always as a believer in Christ Jesus." These new, true thoughts begin to consume and drive out the lies.
When we just put a drop of truth into our minds by decreeing the Word instead of giving into the relentless attack from the enemy, (which we think is simply our emotions) the waters of our mind's thinking begin to clear.  God fights for us and we get back up on our feet, reinvigorated, hope restored.
Fight like a saint!!