Psalm 113:4-6
The LORD is high above all nations; His glory is above the heavens.
Psalm 139:7-12
Where can I go from Your Spirit? Or where can I flee from Your presence?
Jeremiah 23:23-24
"Am I a God who is near," declares the LORD, "And not a God far off?
Numbers 14:21
but indeed, as I live, all the earth will be filled with the glory of the LORD.
Deuteronomy 4:39
"Know therefore today, and take it to your heart, that the LORD, He is God in heaven above and on the earth below; there is no other.
Everywhere and Nowhere
From: Our Daily Bread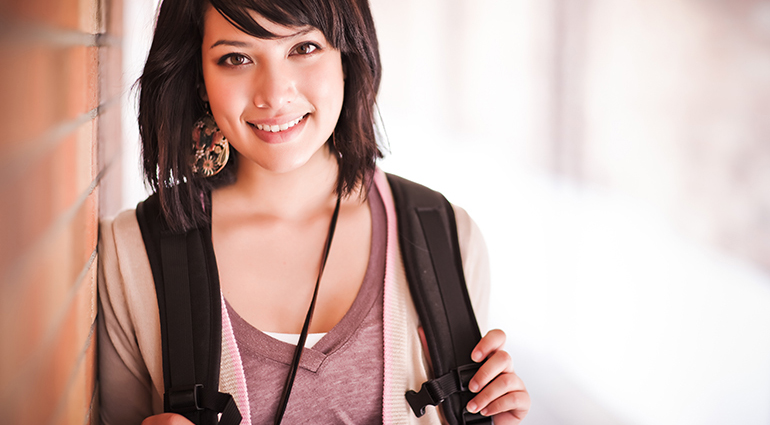 Where can I go from your Spirit? Where can I flee from your presence? Psalm 139:7
A family friend who, like us, lost a teenager in a car accident wrote a tribute to her daughter, Lindsay, in the local paper. One of the most powerful images in her essay was this: After mentioning the many pictures and remembrances of Lindsay she had put around their house, she wrote, "She is everywhere, but nowhere."
Although our daughters still smile back at us from their photos, the spirited personalities that lit up those smiles are nowhere to be found. They are everywhere—in our hearts, in our thoughts, in all those photos—but nowhere.
But Scripture tells us that, in Christ, Lindsay and Melissa are not really nowhere. They are in Jesus's presence, "with the Lord" (2 Corinthians 5:8). They are with the One who, in a sense, is "nowhere but everywhere." After all, we don't see God in a physical form. We certainly don't have smiling pictures of Him on our mantel. In fact, if you look around your house, you may think He is nowhere. But just the opposite is true. He is everywhere!
Wherever we go on this earth, God is there. He's there to guide, strengthen, and comfort us. We cannot go where He is not. We don't see Him, but He's everywhere. In each trial we face, that's incredibly good news.
Thank You, Lord, that You are present with me here, right now. Teach me to lean on You.
For help with grief, read Life After Loss at discoveryseries.org/cb131.
Our greatest comfort in sorrow is knowing God is with us.
The people of God in Isaiah's time had blinded their minds' ability to see God by looking on the face of idols. But Isaiah made them look up at the heavens; that is, he made them begin to use their power to think and to visualize correctly. If we are children of God, we have a tremendous treasure in nature and will realize that it is holy and sacred. We will see God reaching out to us in every wind that blows, every sunrise and sunset, every cloud in the sky, every flower that blooms, and every leaf that fades, if we will only begin to use our blinded thinking to visualize it.
The real test of spiritual focus is being able to bring your mind and thoughts under control. Is your mind focused on the face of an idol? Is the idol yourself? Is it your work? Is it your idea of what a servant should be, or maybe your experience of salvation and sanctification? If so, then your ability to see God is blinded. You will be powerless when faced with difficulties and will be forced to endure in darkness. If your power to see has been blinded, don't look back on your own experiences, but look to God. It is God you need. Go beyond yourself and away from the faces of your idols and away from everything else that has been blinding your thinking. Wake up and accept the ridicule that Isaiah gave to his people, and deliberately turn your thoughts and your eyes to God.
One of the reasons for our sense of futility in prayer is that we have lost our power to visualize. We can no longer even imagine putting ourselves deliberately before God. It is actually more important to be broken bread and poured-out wine in the area of intercession than in our personal contact with others. The power of visualization is what God gives a saint so that he can go beyond himself and be firmly placed into relationships he never before experienced.
Goin' Home!
From: Joe Stowell, Author
"For to me, to live is Christ and to die is gain." Philippians 1:21
At the age of 96, my Dad went home to be with the Lord. I have to tell you those last few days with him were precious days in many ways, but most precious was the way our hearts were drawn to Jesus and heaven. The business of life has a way of blotting out what is really important. There's nothing like standing at death's door to remind you that life is fast and fragile, but if you have Jesus and the assurance of going home to be with Him at the end, you really have all you need.
As he spent his last days with us, my dad wanted all of us to sing hymns about heaven and seeing Jesus. These were those old songs that he had sung since he was a boy with words like, "When we all get to heaven, what a day of rejoicing that will be! When we all see Jesus," the song said, "we'll sing and shout the victory." Or maybe some of you know this one: "This world is not my home, I'm just passing through. My treasures are laid up somewhere beyond the blue . . . and I can't feel at home in this world anymore." Dad's favorite, though, was an old hymn that concluded with these words, "And I shall see Him face to face and tell the story—saved by grace!"
Needless to say, these songs were sung with a few tears in our eyes. But underneath the tears was the solid and joyful confidence that he was moving on to a better place. Which made it easy to reply when someone said to me, "I hear you lost your dad"—"No, I know exactly where he is!"
I will never forget those last few days. They may have been the most significant hours I have ever spent with my dad. And the way he died reminded me of lessons he had tried to teach me since I was a boy. Watching my dad die stirred my heart afresh to live now for Jesus in a way that makes finally seeing him face-to-face a highly anticipated joy. Death for my dad was not a thing to be feared, but a door to all that is far better. He believed what Paul said when he wrote, "For to me, to live is Christ and to die is gain" (Philippians 1:21
).
My heart was also stirred to think about living now for things that will last forever. I remember Dad telling me years ago, "Only one life," he would say, "will soon be past, and only what's done for Christ will last!" Through his life, he had invested heavily in eternal things. And now he was about ready to reap the dividends. None of his money, property, or things meant anything on his deathbed. All he had was what he had sent on ahead—and that was a lot!
And being with my dad when he died also reminded me to build relationships now that make those who will stand around my bedside grateful that they knew me. Just before he went home, my dad looked up at me and said, "Joe, we're pals, aren't we?" I'm going to hang on to that memory for the rest of my life!
Which reminds me of what C. S. Lewis said when he wrote, "Aim at heaven and you get earth thrown in. Aim at earth and you get neither!"
Dearly beloved, avenge not yourselves  Romans 12:19.
There are seasons when to be still demands immeasurably higher strength than to act. Composure is often the highest result of power. To the vilest and most deadly charges Jesus responded with deep, unbroken silence, such as excited the wonder of the judge and the spectators. To the grossest insults, the most violent ill-treatment and mockery that might well bring indignation into the feeblest heart, He responded with voiceless complacent calmness. Those who are unjustly accused, and causelessly ill-treated know what tremendous strength is necessary to keep silence to God.
Men may misjudge thy aim,
Think they have cause to blame,
Say, thou art wrong;
Keep on thy quiet way,
Christ is the Judge, not they,
Fear not, be strong.
St. Paul said, "None of these things move me." He did not say, none of these things hurt me. It is one thing to be hurt, and quite another to be moved. St. Paul had a very tender heart. We do not read of any apostle who cried as St. Paul did. It takes a strong man to cry. Jesus wept, and He was the manliest Man that ever lived.
So it does not say, none of these things hurt me. But the apostle had determined not to move from what he believed was right. He did not count as we are apt to count; he did not care for ease; he did not care for this mortal life. He cared for only one thing, and that was to be loyal to Christ, to have His smile. To St. Paul, more than to any other man, His work was wages, His smile was Heaven.
–Margaret Bottome
---