Luke 13:6-9
The Parable of the Barren Fig Tree
6 And he told this parable: "A man had a fig tree planted in his vineyard, and he came seeking fruit on it and found none.
 7 And he said to the vine dresser, 'Look, for three years now I have come seeking fruit on this fig tree, and I find none. Cut it down. Why should it use up the ground?
'8 And he answered him, 'Sir, let it alone this year also, until I dig around it and put on manure. 9 Then if it should bear fruit next year, well and good; but if not, you can cut it down.'"
Matthew 24:32-34
"Now learn the parable from the fig tree: when its branch has already become tender and puts forth its leaves, you know that summer is near; so, you too, when you see all these things, recognize that He is near, right at the door. "Truly I say to you, this generation will not pass away until all these things take place.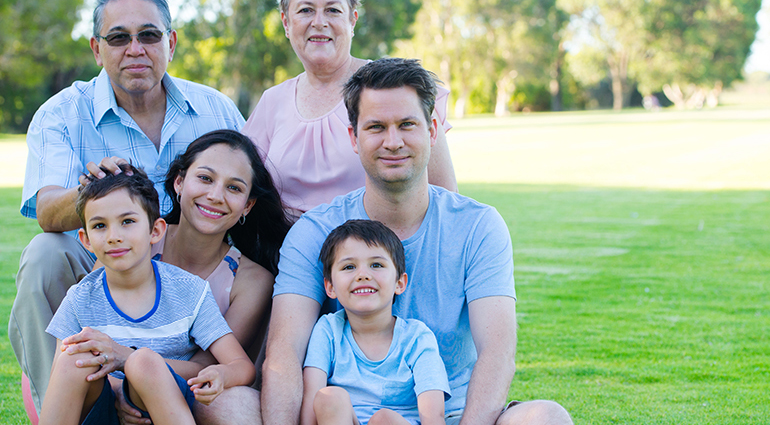 Your kingdom is an everlasting kingdom, and your dominion endures through all generations. Psalm 145:13
My parents married in 1933 during the Great Depression. My wife and I are Baby Boomers, part of the dramatic increase in births following World War II. Our four daughters, born in the seventies and eighties, belong to Generations X and Y. Growing up in such different times, it's not surprising that we have different opinions about many things!
Generations differ widely in their life experiences and values. And this is true among followers of Jesus. But no matter what we wear or the kind of music we enjoy, our spiritual connection is stronger than those differences.
Psalm 145, a mighty song of praise to God, proclaims our bond of faith. "One generation commends your works to another; they tell of your mighty acts. . . . They celebrate your abundant goodness and joyfully sing of your righteousness" (vv. 4, 7). Within a great diversity of age and experience, we come together by honoring the Lord. "They tell of the glory of your kingdom and speak of your might" (v. 11).
While differences and preferences could divide us, shared faith in Jesus Christ the Lord brings us together in mutual trust, encouragement, and praise. Whatever our age and outlook, we need each other! No matter which generation we belong to, we can learn from each other and together honor the Lord—"So that all people may know of [His] mighty acts and the glorious splendor of [His] kingdom" (v. 12).
Lord, unite Your people from all generations to honor and praise You as we bear witness of Your love.
God's kingdom is alive and active in all generations.
"Remain in me, and I will remain in you." John 15:4
I'll never forget the time I bought a new stereo system. I brought the boxes home and carefully unwrapped each piece of equipment. I spread everything out on the floor. There it was—wires and all. But halfway into the assembling project I realized I needed some serious help. Believe me, I am a technological idiot; when it comes to connecting in digital world, I'm in serious trouble!
Most of us are a lot like that spiritually. We have all the equipment we need to connect to an intimate and fulfilling relationship with the only One who is tailor-made to make great music out of our lives. But most of us never quite seem to get it figured out. So here are some pointers.
The intimacy with God we were built to enjoy begins by realizing that our relationship with Jesus is the key to getting connected. As He said in John 14:6
, "No one comes to the Father except through me." And then in John 15:1-27
 he paints a profound picture of what that looks like (I find pictures are really helpful in set-up manuals), by telling us that we are like branches and that He is the vine. All the resources we need to prosper and bear fruit come from entwining our entire being—mind, will, intellect, emotions, and attitudes—into Jesus. And then He concludes the connection instructions by telling us that the key to letting the music flow is our unflinching obedience to Him in every aspect of our lives.
Jesus says, "If you obey my commands, you will remain in my love, just as I have obeyed my Father's commands and remain in his love" (John 15:10
). The payoff of finally getting connected is that we will experience the deep-down joy that only He can give as a reward for obediently staying wired to Him. He assures us, "I have told you this so that my joy may be in you and that your joy may be complete" (John 15:11
).
Perhaps you can imagine the joy I felt when a friend came over to get me out of my digital mess. And the music was spectacular!
When you think of your spiritual journey, I wonder if you feel frustrated and wound up in wires that go nowhere, leaving you disappointed and doubting if your Christianity will ever work? Check in with the "intimacy expert." Jesus welcomes you to listen to His advice for your life and then to hook up by obeying all of His directives. Directives about how to deal with your enemies, your family, your finances, your weird boss, and anything or anybody else that crosses your path. As it is with digital equipment, there are no alternatives. If the wires aren't plugged into the right place, it just won't work.
And, one other thought: When I can't get something to work I always know that it's not the manufacturer's fault. They knew just how to make the equipment. So if God seems far away and there is little or no music in your heart, it's not God's fault. We were pre-wired to fellowship with Him in harmonious obedience!
Spirited
From: Our Daily Journey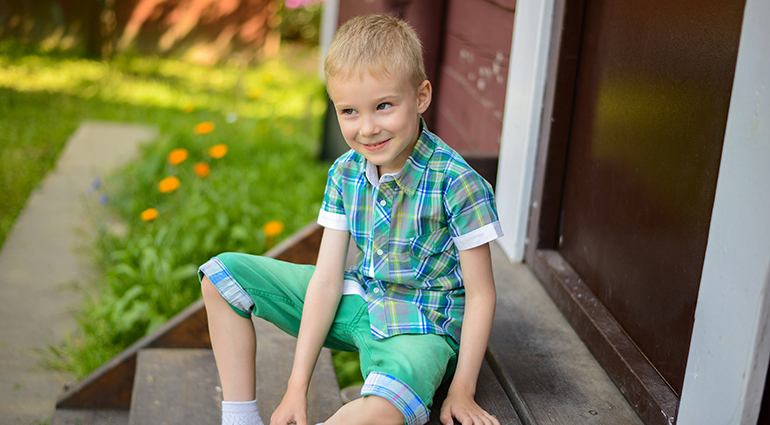 Read:
Mark 2:23-27
The old written covenant ends in death; but under the new covenant, the Spirit gives life (2 Corinthians 3:6).
Four-year-old Seth had a penchant for adventure, and the sight of an empty laundry basket at the top of the stairs proved just too inviting. Climbing in, he launched himself down the sixteen steps, tumbling into the door beyond the landing. His mother raced to investigate.
"Don't you ever slide down the stairs in a laundry basket!" she scolded. "Okay," he agreed.
Minutes later his mother heard the telltale bump-bump-bump-bump as somethingtobogganed down the stairs. Again she scurried around the corner to find Seth picking himself up.
"I told you never to do that again!" she yelled in exasperation.
"I didn't," he replied. "I used cardboard this time."
Seth found a loophole in his mother's instructions that she never intended. A different mistake would have been for him to define the rule too narrowly—such as if he had chosen to avoid staircases altogether.
In Exodus 35, God instructed His people on the importance of Sabbath rest. "You have six days each week for your ordinary work," He told them, "but the seventh day must be a Sabbath day of complete rest" (Exodus 35:2). Over the centuries, religious leaders had made too much of this law. When Jesus' disciples picked some grain to eat on the Sabbath, the Pharisees demanded to know why they were breaking the law. Jesus defended His disciples and said, "The Sabbath was made to meet the needs of people, and not people to meet the requirements of the Sabbath" (Mark 2:27).
God wasn't trying to limit the Israelites; nor was Seth's mother attempting to ruin his fun. When we understand and follow the spirit of the law, we gain the freedom to fully enjoy God's gifts to us—like Seth's gift of a spirit of adventure.