Make a Joyful Noise
From: Our Daily Bread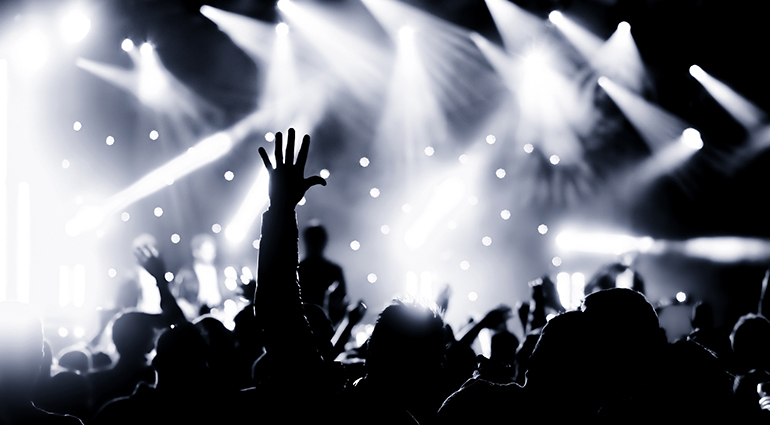 Back when I was searching for a church to attend regularly, a friend invited me to a service at her church. The worship leaders led the congregation in a song I particularly loved. So I sang with gusto, remembering my college choir director's advice to "Project!"
After the song, my friend's husband turned to me and said, "You really sang loud." This remark was not intended as a compliment! After that, I self-consciously monitored my singing, making sure I sang softer than those around me and always wondering if the people around me judged my singing.
But one Sunday, I noticed the singing of a woman in the pew beside me. She seemed to sing with adoration, without a trace of self-consciousness. Her worship reminded me of the enthusiastic, spontaneous worship that David demonstrated in his life. In Psalm 98, in fact, David suggests that "all the earth" should "burst into jubilant song" in worship (v. 4).
Verse one of Psalm 98 tells us why we should worship joyfully, reminding us that "[God] has done marvelous things." Throughout the psalm, David recounts these marvelous things: God's faithfulness and justice to all nations, His mercy, and salvation. Dwelling on who God is and what He's done can fill our hearts with praise.
What "marvelous things" has God done in your life? Thanksgiving is the perfect time to recall His wondrous works and give God thanks. Lift your voice and sing!
Lord, thank You for who You are and for what You've done.
Worship takes the focus off us and places it where it belongs—on God.
No Masks
From: Our Daily Journey
Many years ago, my pastor was talking with a church youth group about "masks." He asked the students to state what God would see under their masks, should they choose to remove them. What was under their façades? Most gave superficial answers, but one, a senior in high school, had a much more profound response. She had experienced a painful life that included a suicide attempt and had found trouble nearly everywhere she went. Quietly she said, "I think God would see brokenness, but he would also see beauty."
In Psalm 51:6, David reminds us that God treasures honesty. He prayerfully sings, "But you desire honesty from the womb." We can never be truly honest with others until we're honest with God and ourselves first. Yet honesty can be brutal because it means admitting where we've failed and the places of brokenness in our lives.
But honesty also requires naming what is good, true, and beautiful about God, the world, and even ourselves. As Paul wrote, "Dear brothers and sisters, one final thing. Fix your thoughts on what is true, and honorable, and right, and pure, and lovely, and admirable. Think about things that are excellent and worthy of praise" (Philippians 4:8).
In Psalm 51:17, David went on to declare, "The sacrifice you desire is a broken spirit. You will not reject a broken and repentant heart, O God." The young lady mentioned by my pastor eventually began to heal. Her healing began as she peeked out from under her crumbling mask and spoke the honest truth. Likewise, we can all be confident in removing our masks and telling the truth to God (and trusted others) because He will not reject our broken and repentant spirits (Psalm 51:17).
Dealing with Conflict and Quarrels
From: CBN, and J. Stephen Lang, author
Where there are two human beings, there is the potential for fighting. Part of the human condition is that people do quarrel. And some of the bitterest fights are between people who are closest — husband and wife, parent and child, siblings, longtime friends, … even fellow Christians.
The Bible has a lot to say about the sources of conflicts and how to squelch them.
Hatred stirs up quarrels, but love covers all offenses. Proverbs 10:12
Pride leads to arguments; those who take advice are wise. Proverbs 13:10
A gentle answer turns away wrath, but harsh words stir up anger. Proverbs 15:1
Anyone who loves to quarrel loves sin; anyone who speaks boastfully invites disaster. Proverbs 17:19
Avoiding a fight is a mark of honor; only fools insist on quarreling. Proverbs 20:3
A hot-tempered person starts fights and gets into all kinds of sin. Proverbs 29:22
He will pour out his anger and wrath on those who live for themselves, who refuse to obey the truth and practice evil deeds. Romans 2:8
You are still controlled by your own sinful desires. You are jealous of one another and quarrel with each other. Doesn't that prove you are controlled by your own desires? You are acting like people who don't belong to the Lord. 1 Corinthians 3:3