John 14:27-29
27   Peace I leave with you; my peace I give you. I do not give to you as the world gives. Do not let your hearts be troubled and do not be afraid.
28   "You heard me say, 'I am going away and I am coming back to you.' If you loved me, you would be glad that I am going to the Father, for the Father is greater than I.
29   I have told you now before it happens, so that when it does happen you will believe.
Pictures of people at peace.
Perfect Peace
From: Our Daily Bread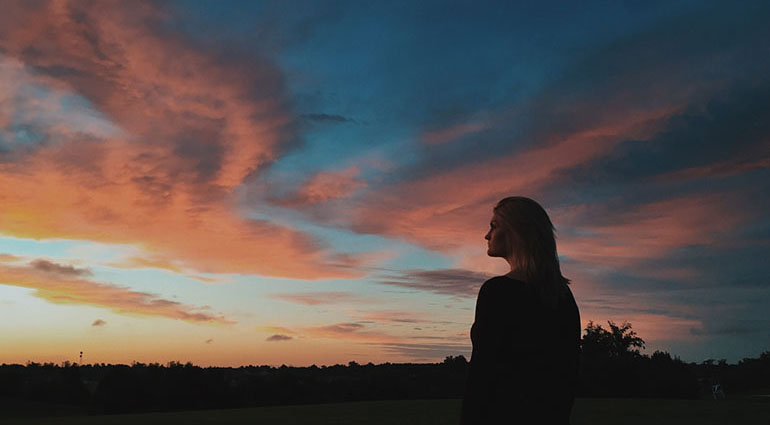 Peace I leave with you; my peace I give you. John 14:27
A friend shared with me that for years she searched for peace and contentment. She and her husband built up a successful business, so she was able to buy a big house, fancy clothes, and expensive jewelry. But these possessions didn't satisfy her inner longings for peace, nor did her friendships with influential people. Then one day, when she was feeling low and desperate, a friend told her about the good news of Jesus. There she found the Prince of Peace, and her understanding of true peace and contentment was forever changed.
Jesus spoke words of such peace to His friends after their last supper together (John 14), when He prepared them for the events that would soon follow: His death, resurrection, and the coming of the Holy Spirit. Describing a peace—unlike anything the world can give—He wanted them to learn how to find a sense of well-being even in the midst of hardship.
Later, when the resurrected Jesus appeared to the frightened disciples after His death, He greeted them, saying, "Peace be with you!" (John 20:19). Now He could give them, and us, a new understanding of resting in what He has done for us. As we do, we can find the awareness of a confidence far deeper than our ever-changing feelings.
Heavenly Father, You will keep in perfect peace those whose minds are fixed on You. Help us to trust in You forever, for You are our Rock eternal.
Jesus came to usher peace into our lives and our world.
Follow Me
From: Our Daily Journey
Read:
2 Peter 1:1-12
Because of [God's] glory and excellence, he has given us great and precious promises. These are the promises that enable you to share his divine nature and escape the world's corruption caused by human desires (2 Peter 1:4).
Digital footprint. A phrase that describes an ever-present reality didn't even exist until recently. At the school where I teach, one of our technology leaders challenged us to consider whether our students grasped the permanency of where they go and what they do online. As she spoke, my mind pondered this question: If my digital footprint were a trail to follow, where would it lead others?
Technology can save time, transform communities, and even help cure diseases. But like any human invention, it's also a tool subject to the heart of the user, and its use can open up not only a world of information but a world of temptation.
No matter its offerings, all of the world's technology can't match what believers in Jesus have received because of His sacrifice: "everything we need for living a godly life" (2 Peter 1:3). Sexual temptation isn't the only pitfall for our digital footprint to flee. Gossip, false identity, bitterness, financial dishonesty, and a multitude of other sins can flourish behind the anonymity offered by a screen and a keyboard. Today's text reminds us that we can resist the temptations we face, digital or otherwise, only by God's "divine power" (2 Peter 1:3)—not by trying to adhere to a list of prohibited behaviors in our own limited strength.
People who live by the promises of Jesus strive to align their character and behavior with their faith (2 Peter 1:5-7). They don't only hope for moral excellence; they "work hard" and are willing to sacrifice their own desires in order to live unreservedly for Christ (2 Peter 1:10).
Motivated by love, may we listen, and then obey by the power of the Holy Spirit one day at a time, one step at a time.
The Never-forsaking God
From: Utmost.org
What line of thinking do my thoughts take? Do I turn to what God says or to my own fears? Am I simply repeating what God says, or am I learning to truly hear Him and then to respond after I have heard what He says? "For He Himself has said, 'I will never leave you nor forsake you.' So we may boldly say: 'The Lord is my helper; I will not fear. What can man do to me?' " (Hebrews 13:5-6).
"I will never leave you…"— not for any reason; not my sin, selfishness, stubbornness, nor waywardness. Have I really let God say to me that He will never leave me? If I have not truly heard this assurance of God, then let me listen again.
"I will never…forsake you." Sometimes it is not the difficulty of life but the drudgery of it that makes me think God will forsake me. When there is no major difficulty to overcome, no vision from God, nothing wonderful or beautiful— just the everyday activities of life— do I hear God's assurance even in these?
We have the idea that God is going to do some exceptional thing— that He is preparing and equipping us for some extraordinary work in the future. But as we grow in His grace we find that God is glorifying Himself here and now, at this very moment. If we have God's assurance behind us, the most amazing strength becomes ours, and we learn to sing, glorifying Him even in the ordinary days and ways of life.