A Time for Everything
From: Our Daily Bread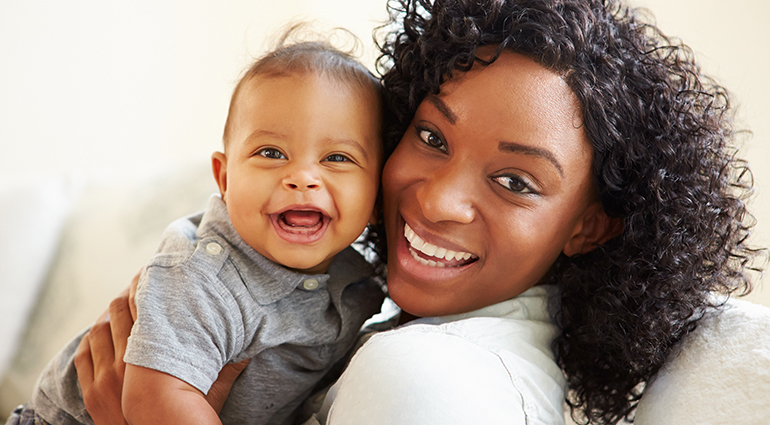 There is a time for everything, and a season for every activity under the heavens. Ecclesiastes 3:1
While flying recently, I watched a mother and her children a few rows ahead of me. While the toddler played contentedly, the mother gazed into the eyes of her newborn, smiling at him and stroking his cheek. He stared back with a wide-eyed wonderment. I enjoyed the moment with a touch of wistfulness, thinking of my own children at that age and the season that has passed me by.
I reflected, however, about King Solomon's words in the book of Ecclesiastes about "every activity under the heavens" (v. 1). He addresses through a series of opposites how there is a "time for everything" (v. 1): "a time to be born and a time to die, a time to plant and a time to uproot" (v. 2). Perhaps King Solomon in these verses despairs at what he sees as a meaningless cycle of life. But he also acknowledges the role of God in each season, that our work is a "gift of God" (v. 13) and that "everything God does will endure forever" (v. 14).
We may remember times in our lives with longing, like me thinking of my children as babies. We know, however, that the Lord promises to be with us in every season of our life (Isa. 41:10). We can count on His presence and find that our purpose is in walking with Him.
Lord God, You lead me through the seasons, and whether I'm laughing or crying I know You are with me. May I reach out to someone with Your love today.
God gives us the seasons of our lives.
Dependent on God's Presence
From: Utmost.org
There is no thrill for us in walking, yet it is the test for all of our steady and enduring qualities. To "walk and not faint" is the highest stretch possible as a measure of strength. The word walk is used in the Bible to express the character of a person— "…John…looking at Jesus as He walked…said, 'Behold the Lamb of God!' " (John 1:35-36). There is nothing abstract or obscure in the Bible; everything is vivid and real. God does not say, "Be spiritual," but He says, "Walk before Me…" (Genesis 17:1).
When we are in an unhealthy condition either physically or emotionally, we always look for thrills in life. In our physical life this leads to our efforts to counterfeit the work of the Holy Spirit; in our emotional life it leads to obsessions and to the destruction of our morality; and in our spiritual life, if we insist on pursuing only thrills, on mounting up "with wings like eagles" (Isaiah 40:31), it will result in the destruction of our spirituality.
Having the reality of God's presence is not dependent on our being in a particular circumstance or place, but is only dependent on our determination to keep the Lord before us continually. Our problems arise when we refuse to place our trust in the reality of His presence. The experience the psalmist speaks of— "We will not fear, even though…" (Psalm 46:2)— will be ours once we are grounded on the truth of the reality of God's presence, not just a simple awareness of it, but an understanding of the reality of it. Then we will exclaim, "He has been here all the time!" At critical moments in our lives it is necessary to ask God for guidance, but it should be unnecessary to be constantly saying, "Oh, Lord, direct me in this, and in that." Of course He will, and in fact, He is doing it already! If our everyday decisions are not according to His will, He will press through them, bringing restraint to our spirit. Then we must be quiet and wait for the direction of His presence.
July 20, 2017


A Life with Extraordinary Impact
LYSA TERKEURST

From: Crosswalk.com
"After Ehud came Shamgar son of Anath, who struck down six hundred Philistines with an oxgoad. He too saved Israel." Judges 3:31 (NIV)
I am a woman who wants to make a difference for Christ in the world. I want my life and legacy to count for something with eternal significance. I want to stand before God one day knowing I fulfilled the purposes He had for me.
But there's always this nagging sense inside of me that the world's problems are too big, and I'm too small.
Can you relate? That's why I'm so fascinated with Shamgar.
We learn who Shamgar is in one small verse hiding at the very end of the third chapter of Judges … "After Ehud came Shamgar son of Anath, who struck down six hundred Philistines with an oxgoad. He too saved Israel." (Judges 3:31)
Tucked into this one verse, we see three things Shamgar did that resulted in his life having extraordinary impact:
1. He offered God his willingness.
2. He used what God had given him.
3. He stayed true to who he was.
And in doing those three things, it was enough. God used him to save the nation of Israel.
Oh, how Shamgar's story stirs my soul. He was an ordinary person, in an ordinary place, doing an ordinary job. The thing that made him extraordinary wasn't anything external. It was his internal drive to do the right thing and be obedient to God, right where he was. His job was to be obedient to God. God's job was everything else.
The same is possible for us. If we are obedient to God in the midst of our ordinary lives, extraordinary impact is always possible.
I doubt Shamgar ever expected to be used by God to save the nation of Israel. When we take a closer look at his life, we see several things that could have left him feeling like the wrong man for a "Deliverer of Israel" job title.
First is the matter of his background. "Shamgar" is a name with Canaanite roots, not Hebrew. This fact has led some scholars to believe it's entirely possible Shamgar was both Jew and Gentile. And since God had commanded His people not to intermarry with Gentiles, Shamgar's lack of a pure bloodline from his parents could have easily led him to label himself an unlikely candidate for a mighty work of God.
Then there is the matter of his occupation. Shamgar's use of an oxgoad (another word for a cattle prod) to kill the Philistines implies he may have been a farmer. Can we just stop and process that for a moment?
He was a farmer. Up against an organized army. Of 600 men. If I had been Shamgar, I imagine I'd have been raising my hand with a few questions for the Lord. Questions like, "Are You positive You've got the right person??"
And we can't skim over Shamgar's choice of weapon. Talk about unlikely and ordinary. An oxgoad was typically used to prod oxen, not wage war. But since the Philistines would not allow the Israelites to have any weapons (1 Samuel 13:19-22), they were forced to use whatever they had on hand. So Shamgar simply sharpened what he had and offered it to the Lord.
I love that God's hand is never limited by what we have in ours.
Do you long to live a life that has extraordinary impact? I pray you will grab hold of the encouragement found in Shamgar's story.
Offer God your willingness. Even if you feel small … even if you feel unlikely … even if everything in you is screaming you're not someone who can be used by God … simply offer Him your willingness.
Use what God has given you. What's in your hand, sweet friend? What gift, what talent, what ability? Whatever it is, take time to sharpen it. And choose to believe God can use it when you humbly offer it up to Him.
Stay true to who you are. God didn't ask Shamgar to be anyone other than a farmer. He's not asking you to be anyone other than who He designed you to be, either. You do you, and then watch with humble amazement as God uses your willing, obedient, ordinary life to accomplish extraordinary things in His name.
Lord, thank You for reminding me that You can use anyone and everyone. I willingly offer You all that I am and all that I have — choosing to believe that who I am is enough to be used by You. In Jesus' Name, Amen.