Hebrews 4:16
Therefore let us draw near with confidence to the throne of grace, so that we may receive mercy and find grace to help in time of need.
Ephesians 2:18
for through Him we both have our access in one Spirit to the Father.
James 4:8
Draw near to God and He will draw near to you Cleanse your hands, you sinners; and purify your hearts, you double-minded.
Romans 5:1-2
Therefore, having been justified by faith, we have peace with God through our Lord Jesus Christ, through whom also we have obtained our introduction by faith into this grace in which we stand; and we exult in hope of the glory of God.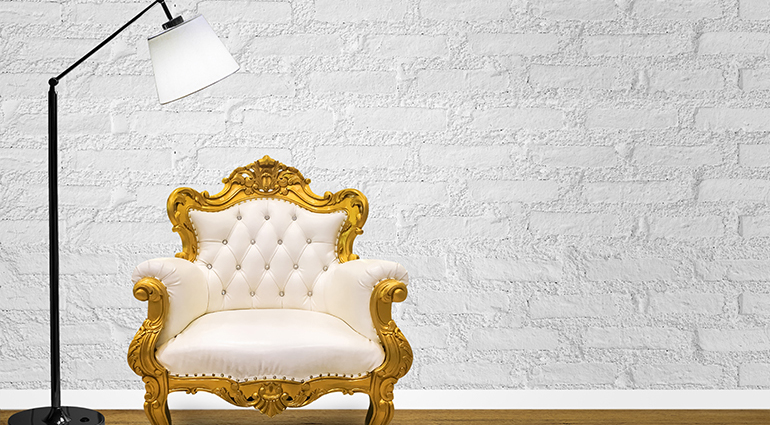 But as for me, it is good to be near God. I have made the Sovereign Lord my refuge. Psalm 73:28
A woman desiring to pray grabbed an empty chair and knelt before it. In tears, she said, "My dear heavenly Father, please sit down here; you and I need to talk!" Then, looking directly at the vacant chair, she prayed. She demonstrated confidence in approaching the Lord; she imagined He was sitting on the chair and believed He was listening to her petition.
A time with God is an important moment when we engage the Almighty. God comes near to us as we draw near to Him in a mutual involvement (James 4:8). He has assured us, "I am with you always" (Matt. 28:20). Our heavenly Father is always waiting for us to come to Him, always ready to listen to us.
There are times when we struggle to pray because we feel tired, sleepy, sick, and weak. But Jesus sympathizes with us when we are weak or face temptations (Heb. 4:15). Therefore we can "approach God's throne of grace with confidence, so that we may receive mercy and find grace to help us in our time of need" (v. 16).
Lord, thank You that I can pray to You in all places at all times. Put the desire to come near to You in my heart. I want to learn to come to You in faith and in confidence.
God is everywhere, is available every time, and listens always.
Spiritual Decay
From: Our Daily Journey
Read:
Deuteronomy 30:1-20
The Lord your God will delight in you if you obey his voice and keep the commands and decrees written in this Book of Instruction, and if you turn to the Lord your God with all your heart and soul (Deuteronomy 30:10).
Recently, I heard a sermon that touched on the second law of thermodynamics. I now understand a scientific principle and have been reminded of an important spiritual one!
The second law of thermodynamics states that entropy (disorder) always increases with time. In a closed system—a system with no outside influence preventing deterioration—quality always worsens as the clock unwinds. In the same way, when our Christian lives become disengaged from actively seeking God, we'll naturally descend into increasing spiritual chaos and decay.
The story of the Israelites provides a powerful example of this principle. The Israelites were regularly warned of the consequences of excluding God from their lives (Leviticus 26:14-46; Deuteronomy 28:15-68). They persisted in their rebellion, however, which ultimately led to spiritual decay and judgment through exile in Babylon (Deuteronomy 30:1). Only a genuine heart change and a commitment to reengage fully with God by "[turning] to the Lord [their] God with all [their] heart and soul" could restore their fortunes and enable them to live abundant lives (Deuteronomy 30:10, also Deuteronomy 30:2-6). When we retreat from fully following God, we gradually slip into spiritual decline; but when we live connected to Him, we stem the destructive slide and enjoy a grace-filled life (Deuteronomy 30:11-20).
In our fallen nature, we have a tendency to drift away from God. Our noisy world and busy schedules often drown out His warnings of spiritual drift and decay. But when we connect to the influence of the Holy Spirit (John 14:26), we're able to steer clear of spiritual decay and keep growing in our walk with God. The Spirit provides what we need to continue to grow and mature in Jesus!
July 12, 2017


How to Create an Uncommon Hunger for God
CAREY SCOTT

From: Crosswalk.com
"Blessed are those who hunger and thirst for righteousness, for they shall be satisfied." Matthew 5:6 (NASB)
I was about to lose it.
We were going around the circle giving updates about the spiritual condition of our hearts — something I usually love to do. As a deep-waters kind of girl, I'm always ready to dive right in to feelings. But it had gone on for hours, and there was bacon waiting for us. Bacon.
And as it was now approaching noon, and brunch was in smelling distance, my deep waters were drying up. I was becoming hangry.
The Urban Dictionary defines "hangry" as being so hungry that the lack of food causes anger or frustration. Spot on, isn't it? Can you remember a time you were so hungry you yelled at someone you love, rolled your eyes at your spouse, used choice words on the driver who cut you off or thought mean things toward someone at work? Your need for sustenance can really turn your happy into hanger.
I think we can become hangry on a spiritual level, too. Our hearts will long for the kind of nourishment only God can provide, and we'll struggle to navigate life's ups and downs until our spiritual hunger is tamed. As we read in Matthew 5:6, Jesus reminds us God will not only bless us for feeling hangry for Him, but He will also satisfy that need to the fullest.
A wise friend once told me that hankering for a taste of the Holy Spirit was better than feasting on our favorite foods. (Honestly, it's hard to imagine anything yummier than queso and chips from my favorite Texas food chain.)
But over and over and over, God reminds me He will satisfy and fill me up even moreand even better than anything the world can offer.
And while foods like queso can tame our tummy, the only way to satisfy our soul is to feast on God's Word.
You and I were created to hunger after God more than anything the world offers. It's an uncommon choice — an ability God baked into the heart of every believer. But it's an intentional decision we must choose daily.
It means when bad news comes, we get on our knees and pray. We take our pain and fear to Him first. We put God at the top of our to-do lists, not the bottom. It means we don't treat Him like leftovers, something we reluctantly grab when nothing else satisfies.
Relying on anything other than God to feed our souls will keep us in an ordinary, common relationship with Him. Instead of embracing His power, strength and wisdom, we settle for the world's morsels. Unless we choose to feast on God's promises, we'll spiritually starve ourselves.
Having an uncommon hunger for God is something we have to cultivate. It's something we can ask Him to give us.
Let's want God more than anyone or anything. And let's live in such a way that others see the Father because of it. Yes, I am giving us all permission to be that crazy Jesus-girl.
Because when we do, we're choosing to be an uncommon woman. And the world needs our lives to shine God's hope, now more than ever.
Dear Lord, help me want You above anything else. It's so easy to get "hangry" for the wrong things and look to the world to satisfy my needs or heal my heart. But in doing so, I'm forgetting that You are my provider. You are ready and willing and able to be my all. Help me choose You! I don't want to live a common life; I want to thrive as an uncommon woman. Forget the world. I want You! In Jesus' Name, Amen.