Love of Another Kind
From: Our Daily Bread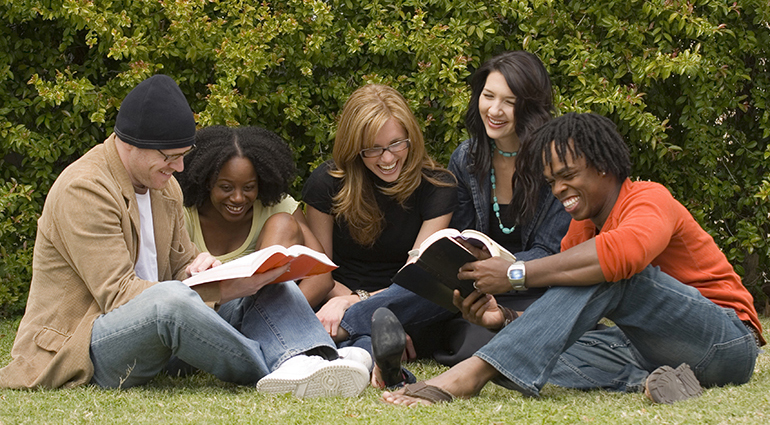 My command is this: Love each other as I have loved you. John 15:12
One of my favorite churches started several years ago as a ministry to ex-prisoners who were transitioning back into society. Now the church flourishes with people from all walks of life. I love that church because it reminds me of what I picture heaven will be like—filled with different kinds of people, all redeemed sinners, all bound together by the love of Jesus.
Sometimes, though, I wonder if church seems more like an exclusive club than a safe haven for forgiven sinners. As people naturally gravitate into groups of "a certain kind" and cluster around those they feel comfortable with, it leaves others feeling marginalized. But that's not what Jesus had in mind when He told His disciples to "love each other as I have loved you" (John 15:12). His church was to be an extension of His love mutually shared with all.
If hurting, rejected people can find loving refuge, comfort, and forgiveness in Jesus, they should expect no less from the church. So let's exhibit the love of Jesus to everyone we encounter—especially those who are not like us. All around us are people Jesus wants to love through us. What a joy it is when people unite to worship together in love—a slice of heaven we can enjoy here on earth!
Lord, remind me today that while I was a sinner You embraced me with Your deep and unconditional love and brought me into the fellowship of Your grace. Lead me to someone I can love as You loved me.
Share Christ's love with another.
Green Shoots
Read:
Isaiah 10:22–11:1
Out of the stump of David's family will grow a shoot (Isaiah 11:1).
For nearly a century, two towering ash trees have shaded our house and stood like sentinels watching over it. Within the last decade, however, one of the ashes suffered a mortal wound, and in the intervening years the rot and carpenter ants did their business. The arborist told us there was no saving the tree and we took it down. Since we wanted to plant another seedling (a weeping willow) in its place, we had to grind the stump completely out of the ground. "You'll have to get rid of that stump," the arborist said, "or nothing else will grow there."
Isaiah describes the Assyrian Empire as a massive tree, towering over the forest (over the nation of Israel), felled by God's thundering axe. "The Lord of Heaven's Armies will chop down the mighty tree of Assyria with great power!" (Isaiah 10:33). The empire had abused God's people long enough; and God stepped in, dropping the enemy nation to its knees.
And yet it wasn't only the Assyrians who were chopped low. Because of their greed and rebellion, God's chosen people were also humbled. Israel's hope had been to receive the anointed One that God would send through King David's family line—the One who would rescue them. But now their hopes and future lay like a dead, lifeless stump (Isaiah 11:1).
But with God, hope is never truly lost. "Out of the stump of David's family will grow a shoot," Isaiah said. "Yes, a new Branch bearing fruit from the old root" (Isaiah 11:1). God's fresh possibility arrived in the person of Jesus. Israel's hope was renewed, as was ours. Even when everything seems razed to the ground, surrendered to decay, God keeps His promises. He brings green shoots even out of dead stumps in our lives.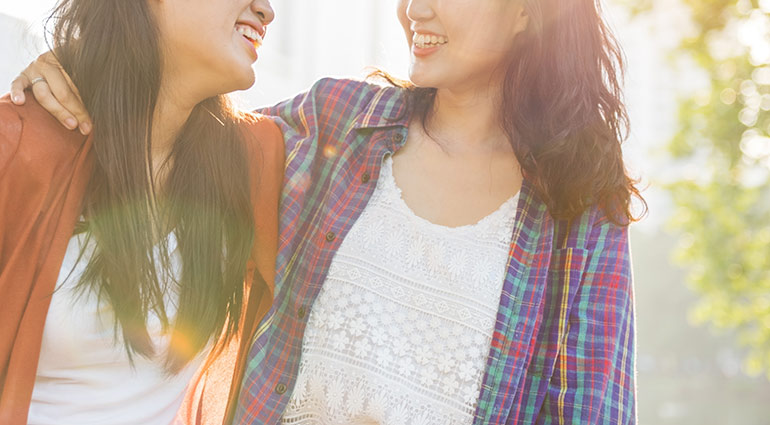 We are in danger of getting into a bargaining spirit with God when we come to Him— we want the witness of the Spirit before we have done what God tells us to do.
Why doesn't God reveal Himself to you? He cannot. It is not that He will not, but He cannot, because you are in the way as long as you won't abandon yourself to Him in total surrender. Yet once you do, immediately God witnesses to Himself— He cannot witness to you, but He instantly witnesses to His own nature in you. If you received the witness of the Spirit before the reality and truth that comes from obedience, it would simply result in sentimental emotion. But when you act on the basis of redemption, and stop the disrespectfulness of debating with God, He immediately gives His witness. As soon as you abandon your own reasoning and arguing, God witnesses to what He has done, and you are amazed at your total disrespect in having kept Him waiting. If you are debating as to whether or not God can deliver from sin, then either let Him do it or tell Him that He cannot. Do not quote this or that person to Him. Simply obey Matthew 11:28, "Come to Me, all you who labor and are heavy laden…." Come, if you are weary, and ask, if you know you are evil (see Luke 11:9-13).
The Spirit of God witnesses to the redemption of our Lord, and to nothing else. He cannot witness to our reason. We are inclined to mistake the simplicity that comes from our natural commonsense decisions for the witness of the Spirit, but the Spirit witnesses only to His own nature, and to the work of redemption, never to our reason. If we are trying to make Him witness to our reason, it is no wonder that we are in darkness and uncertainty. Throw it all overboard, trust in Him, and He will give you the witness of the Spirit.