Ephesians 4:32
Be kind to one another, tender-hearted, forgiving each other, just as God in Christ also has forgiven you.
Psalm 145:8
The LORD is gracious and merciful; Slow to anger and great in lovingkindness.
Matthew 9:36
Seeing the people, He felt compassion for them, because they were distressed and dispirited like sheep without a shepherd.
Psalm 78:38
But He, being compassionate, forgave their iniquity and did not destroy them; And often He restrained His anger And did not arouse all His wrath.
Jesus in Disguise
From: Our Daily Bread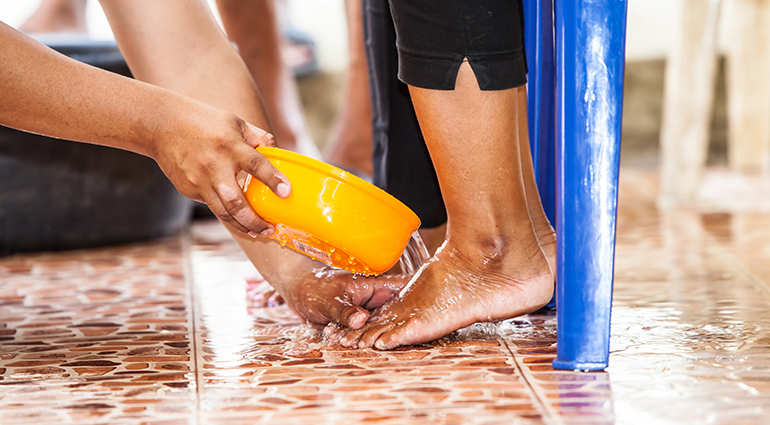 Whatever you did for one of the least of these . . . you did for me. Matthew 25:40
When a friend cared for her housebound mother-in-law, she asked her what she longed for the most. Her mother-in-law said, "For my feet to be washed." My friend admitted, "How I hated that job! Each time she asked me to do it I was resentful, and would ask God to hide my feelings from her."
But one day her grumbling attitude changed in a flash. As she got out the bowl and towel and knelt at her mother-in-law's feet, she said, "I looked up, and for a moment I felt like I was washing the feet of Jesus Himself. She was Jesus in disguise!" After that, she felt honored to wash her mother-in-law's feet.
When I heard this moving account, I thought of Jesus's story about the end of time that He taught on the slopes of the Mount of Olives. The King welcomes into His kingdom His sons and daughters, saying that when they visited the sick or fed the hungry, "Whatever you did for one of the least of these brothers and sisters of mine, you did for me" (Matt. 25:40). We too serve Jesus Himself when we visit those in prison or give clothes to the needy.
Today, might you echo my friend, who now wonders when she meets someone new, "Are you Jesus in disguise?"
Lord Jesus Christ, You can transform the most mundane of tasks. Help me to love others in Your name.
When we serve others, we serve Jesus.
Read:
Jude 1:1-4
I find that I must write about something else, urging you to defend the faith that God has entrusted once for all time to his holy people (Jude 1:3).
At seven-feet, three inches tall, Connor Vanover truly stands out, as do his two seven-foot brothers! He says it's a constant reality to be "looked at all the time . . . . Most of the time people are nice about it. . . . It's just good to have brothers to fall back on."
Jude had some brothers who truly stood out. Jesus, the Son of God, was born of Jude's mother Mary—though He was conceived by the Holy Spirit (Matthew 1:18). And James, Jude's biological brother, was a key leader of the church in Jerusalem. Jesus died for the salvation of those who would believe in Him. James came to believe that Jesus was the Son of God and was later martyred for his faith.
So when Jude told his readers to "defend the faith that God has entrusted once for all time to his holy people" (Jude 1:3), he was pointing to belief in Jesus that was lived out so well by his brother James. In contrast, some who claimed to believe in Christ were "saying that God's marvelous grace [allowed them] to live immoral lives." Known as "libertines," they were—as Jude wrote—denying "our only Master and Lord, Jesus Christ" (Jude 1:4).
Jude had witnessed his brother Jesus' death for all people—a sacrifice that allowed them to receive salvation and grow in "mercy, peace, and love" (Jude 1:2). So to see those who claimed to be Christians living immoral lives led Jude to make a passionate appeal—those who are believers in Jesus should reflect what He taught.
It can be easy to simply blend in with society. But as those living out the claims of Christ by His power, we're called to stand out for Him. By His leading, may we live in a way that honors our calling. We "fall back on" Him along with brothers and sisters who are part of His "holy people" (Jude 1:3).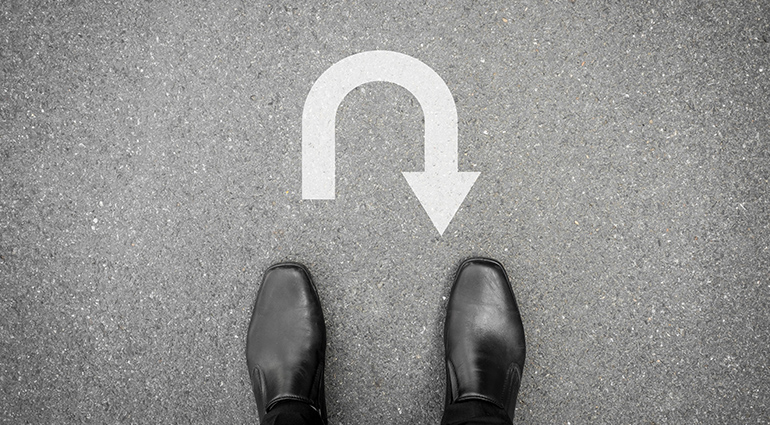 The proper perspective of a servant of God must not simply be as near to the highest as he can get, but it must be the highest. Be careful that you vigorously maintain God's perspective, and remember that it must be done every day, little by little. Don't think on a finite level. No outside power can touch the proper perspective.
The proper perspective to maintain is that we are here for only one purpose— to be captives marching in the procession of Christ's triumphs. We are not on display in God's showcase— we are here to exhibit only one thing— the "captivity [of our lives] to the obedience of Christ" (2 Corinthians 10:5). How small all the other perspectives are! For example, the ones that say, "I am standing all alone, battling for Jesus," or, "I have to maintain the cause of Christ and hold down this fort for Him." But Paul said, in essence, "I am in the procession of a conqueror, and it doesn't matter what the difficulties are, for I am always led in triumph." Is this idea being worked out practically in us? Paul's secret joy was that God took him as a blatant rebel against Jesus Christ, and made him a captive— and that became his purpose. It was Paul's joy to be a captive of the Lord, and he had no other interest in heaven or on earth. It is a shameful thing for a Christian to talk about getting the victory. We should belong so completely to the Victor that it is always His victory, and "we are more than conquerors through Him…" (Romans 8:37).
"We are to God the fragrance of Christ…" (2 Corinthians 2:15). We are encompassed with the sweet aroma of Jesus, and wherever we go we are a wonderful refreshment to God.