Rooted in God
From: Our Daily Bread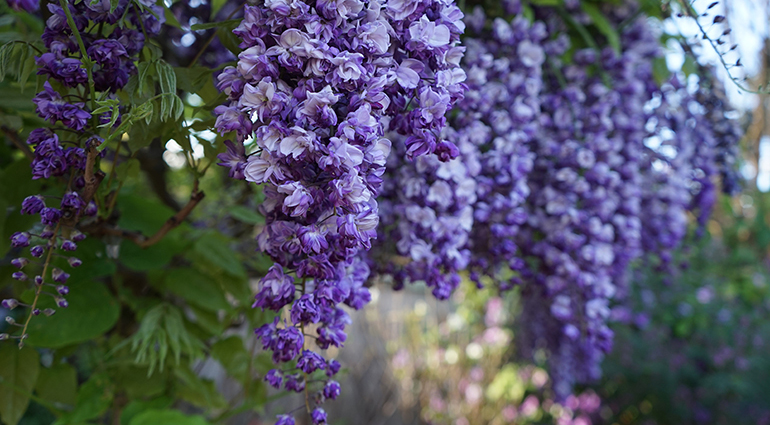 They will be like a tree planted by the water . . . its leaves are always green. Jeremiah 17:8
When friends moved into a new home, they planted wisteria near their fence and looked forward to the lavender blossom that would appear after five years of growth. Over two decades they enjoyed this plant, carefully pruning and tending it. But suddenly the wisteria died, for their neighbors had poured some weed killer by the other side of the fence. The poison seeped into the wisteria's roots and the tree perished—or so my friends thought. To their surprise, the following year some shoots came through the ground.
We see the image of trees flourishing and perishing when the prophet Jeremiah relates them to God's people who either trust in the Lord or ignore His ways. Those who follow God will send their roots into soil near water and will bear fruit (Jer. 17:8), but those who follow their own hearts will be like a bush in the desert (vv. 5–6). The prophet yearns that God's people would rely on the true and living God, that they would be "a tree planted by the water" (v. 8).
We know the "Father is the gardener" (John 15:1) and that in Him we can trust and have confidence (Jer. 17:7). May we follow Him with our whole heart as we bear fruit that lasts.
Loving Lord, I want to follow You completely, whether in times of drought or abundance. Help me turn to You for help and hope.
When we follow God, He makes us to flourish.
United in Worship
From: Our Daily Journey
Read:
After this I saw a vast crowd, too great to count, from every nation and tribe and people and language, standing in front of the throne and before the Lamb (Revelation 7:9).
Getting a group of people to move in the same way and at the same time requires a lot of skill. But more than 31,000 dancers in China made it look easy. Guinness World Records says that 31,697 Chinese women set the record for mass plaza dancing in multiple locations. The participants danced for more than five minutes in six different cities.
Although some 31,000 people united in dance is a sight to see, Scripture tells us there will be a day when believers too numerous to count will set a "record" for a "mass worship service" in one location.
In an amazing vision, John saw a multitude of people from every nation, tribe, people, and language worshiping God (Revelation 7:9). The diverse congregation was standing before God the Father and in front of the Lamb (Jesus), united in praise. This image fulfilled God's promise to Abraham that he would have descendants too numerous to count (Genesis 15:5).
The worshipers in the vision held palm branches in their hands, symbolic of royal and military processions (Revelation 7:9). Together with the angels, elders, and four living creatures, this vast group of people was doing the same thing at the same time and in one location—worshiping God. Who is this multitude? The group likely represents all God's faithful followers throughout the generations, all singing a hymn of praise to God and the Lamb for their great salvation. What a sight to behold!
The Chinese women united in dance was truly impressive. But one day God will gather together people from every nation, and we will be united in worship—singing and raising a loud and victorious shout to our God and King. It won't be to set a record; it will be for the glory of His name (Revelation 7:12).
Justification by Faith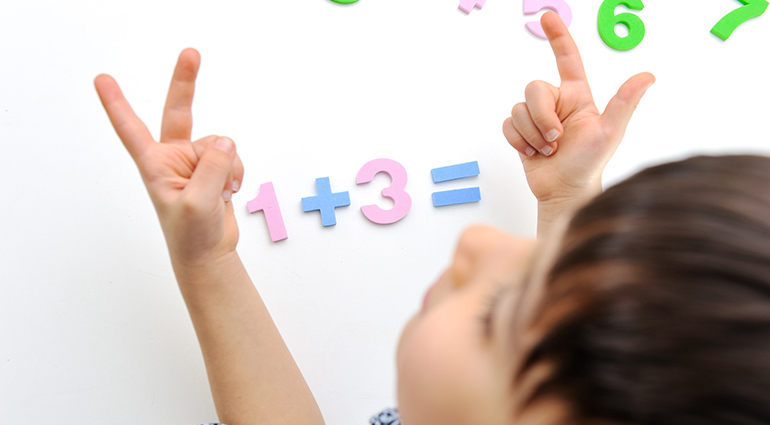 I am not saved by believing— I simply realize I am saved by believing. And it is not repentance that saves me— repentance is only the sign that I realize what God has done through Christ Jesus. The danger here is putting the emphasis on the effect, instead of on the cause. Is it my obedience, consecration, and dedication that make me right with God? It is never that! I am made right with God because, prior to all of that, Christ died. When I turn to God and by belief accept what God reveals, the miraculous atonement by the Cross of Christ instantly places me into a right relationship with God. And as a result of the supernatural miracle of God's grace I stand justified, not because I am sorry for my sin, or because I have repented, but because of what Jesus has done. The Spirit of God brings justification with a shattering, radiant light, and I know that I am saved, even though I don't know how it was accomplished.
The salvation that comes from God is not based on human logic, but on the sacrificial death of Jesus. We can be born again solely because of the atonement of our Lord. Sinful men and women can be changed into new creations, not through their repentance or their belief, but through the wonderful work of God in Christ Jesus which preceded all of our experience (see 2 Corinthians 5:17-19). The unconquerable safety of justification and sanctification is God Himself. We do not have to accomplish these things ourselves— they have been accomplished through the atonement of the Cross of Christ. The supernatural becomes natural to us through the miracle of God, and there is the realization of what Jesus Christ has already done— "It is finished!" (John 19:30).