Psalm 55:14
We who had sweet fellowship together Walked in the house of God in the throng.
Acts 2:42
They were continually devoting themselves to the apostles' teaching and to fellowship, to the breaking of bread and to prayer.
1 John 1:7
but if we walk in the Light as He Himself is in the Light, we have fellowship with one another, and the blood of Jesus His Son cleanses us from all sin.
Fellowship with Jesus
From: Our Daily Bread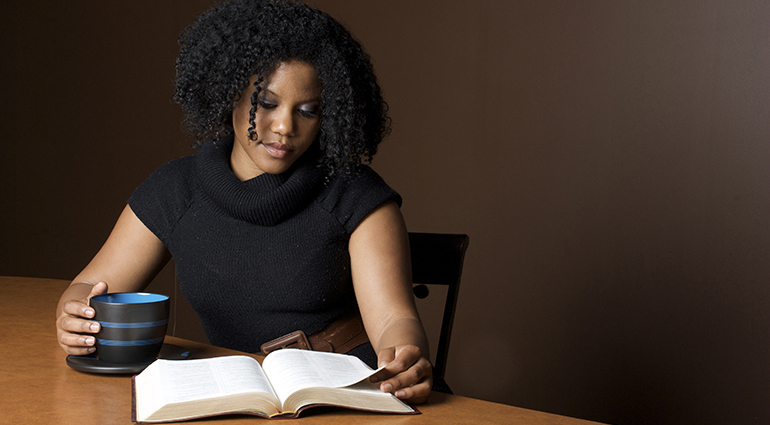 I consider everything a loss because of the surpassing worth of knowing Christ Jesus my Lord. Philippians 3:8
I'll never forget the time I had the privilege of sitting next to Billy Graham at a dinner. I was honored but also somewhat nervous about what would be appropriate to say. I thought it would be an interesting conversation starter to ask what he loved most about his years of ministry. Then I awkwardly started to suggest possible answers. Was it knowing presidents, kings, and queens? Or preaching the gospel to millions of people around the world?
Before I had finished offering suggestions, Rev. Graham stopped me. Without hesitation he said, "It has been my fellowship with Jesus. To sense His presence, to glean His wisdom, to have Him guide and direct me—that has been my greatest joy." I was instantly convicted and challenged. Convicted because I'm not sure that his answer would have been my answer, and challenged because I wanted it to be.
That's what Paul had in mind when he counted his greatest achievements to be of no worth compared to the "surpassing worth of knowing Christ Jesus my Lord" (Philippians 3:8). Think of how rich life would be if Jesus and our fellowship with Him was our highest pursuit.
Lord, forgive me for chasing after things that matter far less than my fellowship with You. Thank You that You stand ready to enrich my life with Your presence and power.
To remain faithful where God has placed you, give Christ first place in your heart.
The Unchanging Law of Judgment
This statement is not some haphazard theory, but it is an eternal law of God. Whatever judgment you give will be the very way you are judged. There is a difference between retaliation and retribution. Jesus said that the basis of life is retribution— "with the measure you use, it will be measured back to you." If you have been shrewd in finding out the shortcomings of others, remember that will be exactly how you will be measured. The way you pay is the way life will pay you back. This eternal law works from God's throne down to us (see Psalm 18:25-26).
Romans 2:1 applies it in even a more definite way by saying that the one who criticizes another is guilty of the very same thing. God looks not only at the act itself, but also at the possibility of committing it, which He sees by looking at our hearts. To begin with, we do not believe the statements of the Bible. For instance, do we really believe the statement that says we criticize in others the very things we are guilty of ourselves? The reason we see hypocrisy, deceit, and a lack of genuineness in others is that they are all in our own hearts. The greatest characteristic of a saint is humility, as evidenced by being able to say honestly and humbly, "Yes, all those, as well as other evils, would have been exhibited in me if it were not for the grace of God. Therefore, I have no right to judge."
Jesus said, "Judge not, that you be not judged" (Matthew 7:1). He went on to say, in effect, "If you do judge, you will be judged in exactly the same way." Who of us would dare to stand before God and say, "My God, judge me as I have judged others"? We have judged others as sinners— if God should judge us in the same way, we would be condemned to hell. Yet God judges us on the basis of the miraculous atonement by the Cross of Christ.
With Prayer, We Cannot Fail
Author: Eddie Jones
he Spirit on all occasions with all kinds of prayers and requests. With this in mind, be alert and always keep on praying for all the [Lord's people]. Ephesians 6:18 (NIV)
"Chaplain, sit for a moment. I want to talk to you about this business of prayer." George S. Patton stood by the window watching the steady rain. For days the Third Army had been bogged down due to the weather. "Chaplain," asked Patton, "How much praying is being done in the Third Army?" The Chaplain admitted that lately, not much.
"Chaplain, I am a strong believer in prayer. There are three ways that men get what they want: by planning, by working, and by praying. Any great military operation takes careful planning or thinking. Then you must have well-trained troops to carry it out: that's working. But between the plan and the operation there is always an unknown. That unknown spells defeat or victory, success or failure. Up to now, God has been very good to us. We have never retreated; we have suffered no defeats, no famine, no epidemics. This is because a lot of people back home are praying for us. We were lucky in Africa, in Sicily, and in Italy: simply because people prayed. But we have to pray for ourselves too. We must ask God to stop these rains. This Army needs the assurance and the faith that God is with us. With prayer, we cannot fail."
But what if we are forbidden to pray for the protection of our nation, the wisdom of our leaders, and the freedoms of our people? On August 29, 2011, a three-judge panel of the Fourth U.S. Circuit Court of Appeals ruled officials could not pray before public meetings. The ruling, in the case of Joyner v. Forsyth County, admonished public officials to refrain from invoking the name of Jesus.
To pray is to call upon God and to invite Him into conversation.
The Greek word enteuxis is often translated "intercession." In the New Testament the word is used to describe a petition presented to a king on the behalf of another. A petition is not an unspoken request but a bold supplication that carries with it the signatures of those who dared to come before the ruling authorities.
Jesus told this parable of the persistent neighbor:
"Suppose the one inside answers, 'Don't bother me. The door is already locked, and my children and I are in bed. I can't get up and give you anything. I tell you, even though he will not get up and give you the bread because of friendship, yet because of your shameless audacity he will surely get up and give you as much as you need.'" Luke 11:7-8 (NIV)
God listens to our silent prayers, but He also longs to hear our voices raised to the heavens, demanding justice for the oppressed and assistance for the wounded and hurting.
Between December 12 and December 14, 1944, two hundred and fifty thousand copies of General Patton's Prayer Card were distributed to the troops. On December 20, the rains ceased. For almost a week, American warplanes bombarded the German army that had been advancing under the cloak of fog. General Patton prayed for fair weather and God sent it.
Perhaps it's time to gather in our homes, churches, public squares, and courtrooms and ask God to have mercy on us and to forgive our sins. Each year the United States recognizes a national day of prayer. What our country needs is citizens who will pray without ceasing.
Will we embrace that challenge?