But those who hope in the Lord
will renew their strength.
They will soar on wings like eagles;
they will run and not grow weary,
they will walk and not be faint.        Isaiah 40:31 
Therefore encourage one another and build each other up, just as in fact you are doing.            11 Thessalonians 5:11 
When you pass through the waters,
I will be with you;
and when you pass through the rivers,
they will not sweep over you.
When you walk through the fire,
you will not be burned;
the flames will not set you ablaze.    Isaiah 43:2 
Lessons in Encouragement
From: Our Daily Journey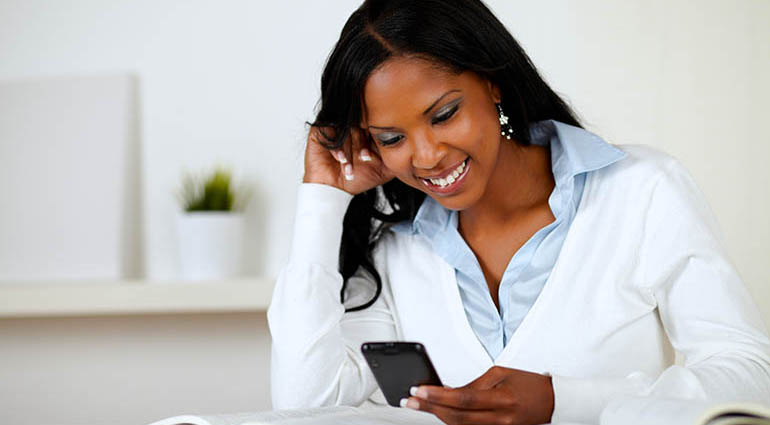 Every now and then, I receive a note from a friend telling me how blessed she's been by something I wrote. Often these messages arrive as I'm wondering whether my words make any difference. In the past I expressed my gratitude for her kindness. But lately I've come to an even greater awareness of how helpful her encouragement has been to me. Knowing that people are being impacted by my writing helps me to recognize God's hand in my work and to rely even more on His guidance.
Like my friend, Jonathan was a source of strength and encouragement to David. On the run from King Saul, David found an unlikely ally in the crown prince. Once, while roaming the wilderness, "Jonathan went to find David and encouraged him to stay strong in his faith in God. 'Don't be afraid,' Jonathan reassured him. 'My father will never find you! You are going to be the king of Israel, and I will be next to you . . . .' So the two of them renewed their solemn pact before the LORD . Then Jonathan returned home" (1 Samuel 23:16-18).
Not long after this incident, David's position was twice betrayed—once by people he had just helped. When Saul went after David, he ended up vulnerable to attack from David's men. But, striving to honor God, David spared Saul's life (1 Samuel 24:1-15).
David spent several years wondering when the prophecy of him becoming king would be fulfilled. During this time, he was often surrounded by supporters. But even when alone and despondent, he learned to find encouragement in God (1 Samuel 30:6).
May we, like Jonathan, play the part of an encourager in the life of others. And like David, may we learn to draw encouragement from the One who is ever present in our troubles.
Solid Rock and Sinking Sand
From: Joe Stowell, Author
"Everyone who hears these words of mine and puts them into practice is like a wise man who built his house on the rock." Matthew 7:24
Over the past several years we've seen hurricanes wreak mind-boggling destruction. When a hurricane hits, countless homes and lives are washed into the sea, and the things people count on the most don't hold up to the storm's furious surges.
We all have hurricanes in our lives: the out-of-the-blue surprises that leave us reeling from their blows. A phone call from the doctor, a word about a wayward child, a dreaded pink slip, a betrayal by a trusted friend. Our lives have a lot of potentially grim news on the horizon, and none of us are exempt. The issue is not whether a Katrina is in your forecast; the issue is how you deal with it when it comes.
When I was a kid, we sang a song in Sunday school about a man who built his house on the sand. This man may have thought it cool to build his house near the beach, but when the storm hit it was bad news for him. The song was based on one of those in-your-face stories Jesus often told to catch our attention. This story illustrates what life is like when we hear His teaching and then go our merry way and do whatever we please. Jesus warned: If you live like that, given enough time and a big enough storm, your life will slide into a heap of rubble. And, as Jesus said, you can expect that it will fall "with a great crash" (Matthew 7:27
).
But against the backdrop of the "sand house" sliding into the sea, Jesus taught that there was another way to live, a better way. He wants us to build the house of our lives on a rock-hard foundation, on Him. Solid lives, He taught, are lives built by people who not only hear His words but also put them into practice. When the storms come, houses built on the rock of obedience and a cultivated trust in who God is and what He has taught us, stand unscathed when the skies eventually clear.
So, the question is, what kind of house are you building—or, more specifically, what are you counting on for security and stability in your life? The sinking sand of life on your own terms, the fickle rush of popularity, the shaky ground of a prestigious career or lifestyle, or the soft soil of living for comfort and cash? As okay as you might think some of these pursuits may seem, none of them will sustain you in the midst of a hurricane-force storm. What you need is to build on the granite foundation of truth—God's truth as found in His Word.
As Jesus said, "Everyone who hears these words of mine and puts them into practice is like a wise man who built his house on the rock. The rain came down, the streams rose, and the winds blew and beat against that house; yet, it did not fall, because it had its foundation on the rock" (Matthew 7:24-25
).
If you're not sure how solid your foundation is, stop construction. Commit to living your life on God's terms, not your own—then build away. No storm that comes will threaten your life when you are built on the Rock.
Spiritual Eyes
By: Pam Morrison, Author
"Now faith is the assurance of things hoped for, the conviction of things not seen." (Hebrews 11:1 NIV)

Years ago, we moved to Kansas so that my husband might take a job. Up to this point, we lived east of Atlanta on a few heavily wooded acres. Our babies were born and brought home to our cedar-sided cabin with its broad front porch. This place was a little "piece of heaven" for us – a small acreage surrounded by neighbors, some in subdivisions, others on their own few acres. Many afternoons, I hiked across the pasture of the neighboring land to see my best friend, Barbara, and her boys. With this move to Kansas, we longed to capture the same lifestyle – a country home with plenty of neighbors, yet a spacious place to raise children. We set out to explore land north of the metro area.
I remember how my heart sank as we drove up and down county roads. This was not the dense greenery of Atlanta. Field after broad, flat, farm field stretched before my eyes, houses only here and there. I thought, "If we choose this, what will life be like? Where will I find friends, playmates OUT HERE?" My husband would have a long commute into the city and most days would be spent without his company or help. Yet, he seemed so set on intensifying our country experience. I tried hard to remain enthused.
We did choose this area and moved temporarily into a home in a subdivision near a small town. My husband was not yet satisfied. He still wanted to be "out farther." He perused want ads looking for land until he finally found a wonderful deal, the size acreage that he yearned for at a fair price. Now, I love the country too. I just feared isolation and loneliness.
I remember the first time we drove by to look at this great find. "What a mess!" was my first thought. There was a "basement house" – some form of primitive earth contact house, only it looked like a concrete bomb bunker. There was a falling down barn. I could only imagine how many brown recluse spiders were holding a convention in it! Piles of trash, broken fences, and barb wire entangled in hedge rows were everywhere.
My husband saw something beyond the present, however. As the old barn was pushed down into a pond site, the basement house buried, and the fences cleared, we poured a foundation. The day finally came when we sat in white wicker rockers on the front porch, the flower beds filled with bridal wreath spirea, iris, and much more. We had a beautiful home and little children from town and church and even from down the road became new friends.
I have often thought of my first response and my husband's response to the land as symbolic for how we react to many of life's experiences. How differently we see our circumstances depending on "the eyes" we are using. When we see things in the natural, we may see nothing, obstacles, or more sorrow and think, "Nothing good can come from this. Nothing will change. There is no hope. It can't get better." When we look with "natural" eyes, our hearts can be so heavy. But what happens when we look at the same picture with "spiritual" eyes, the eyes of faith? I so often think of the book of Hebrews and its writer's wonderful description of Abraham:
"By faith Abraham, even though he was past age – and Sarah herself was barren – was enabled to become a father because he considered him faithful who had made the promise. And so from this one man, and he as good as dead, came descendants as numerous as the stars in the sky and as countless as the sand on the seashore." (Hebrews 11:11-12 NIV)
"As good as dead!" Can't you see old Abraham looking down at age-spotted hands and over at Sarah, seeing more of the same, scratching his head, yet proclaiming, with all his heart, "The One who made this promise is FAITHFUL. I choose to believe!!"
Today, if you are discouraged, seeing your circumstances as if they are an "old house and a broken down barn," may the Lord help you see what can rise up out of what looks only like ruins. Choose to believe His promise that He has "plans to prosper you and not to harm you, plans to give you hope and a future." (Jeremiah 29:11 NIV)