Philippians 4:13
13 I can do all this through him who gives me strength.
Galatians 2:20
20 I have been crucified with Christ and I no longer live, but Christ lives in me. The life I now live in the body, I live by faith in the Son of God,who loved me and gave himself for me.
Be strong
1. Psalm 31:24 Be of good courage, and he shall strengthen your heart, all ye that hope in the LORD.
2. 1 Corinthians 16:13 Be on the alert, stand firm in the faith, act like men, be strong.
3. Philippians 4:13 I can do all things through Christ which strengtheneth me.
4. 2 Chronicles 15:7 But as for you, be strong and do not give up, for your work will be rewarded.
5. Psalm 28:7 The LORD is my strength and my shield; my heart trusted in him, and I am helped: therefore my heart greatly rejoices; and with my song will I praise him.
I Just Can't Do It
From: Our Daily Bread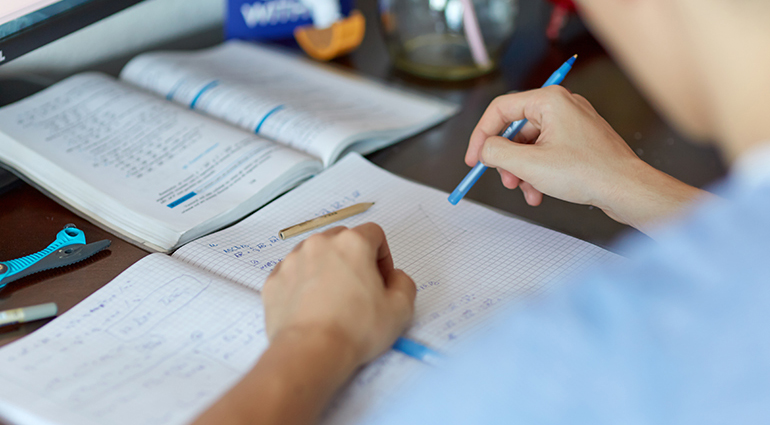 The law was our tutor to bring us to Christ, that we might be justified by faith. Galatians 3:24 nkjv
"I just can't do it!" lamented the dejected student. On the page he could see only small print, difficult ideas, and an unforgiving deadline. He needed the help of his teacher.
We might experience similar despair when we read Jesus's Sermon on the Mount. "Love your enemies" (Matthew 5:44). Anger is as bad as murder (v. 22). Lust equals adultery (v. 28). And if we dare think we can live up to these standards, we bump into this: "Be perfect, therefore, as your heavenly Father is perfect" (v. 48).
"The Sermon on the Mount produces despair," says Oswald Chambers. But he saw this as good, because at "the point of despair we are willing to come to [Jesus] as paupers to receive from Him."
In the counterintuitive way God so often works, those who know they can't do it on their own are the ones who receive God's grace. As the apostle Paul put it, "Not many of you were wise by human standards. . . . But God chose the foolish things of the world to shame the wise" (1 Corinthians 1:26–27).
In God's wisdom, the Teacher is also our Savior. When we come to Him in faith, through His Spirit we enjoy His "righteousness, holiness and redemption" (v. 30), and the grace and power to live for Him. That's why He could say, "Blessed are the poor in spirit, for theirs is the kingdom of heaven" (Matthew 5:3).
Thank You, Lord, for blessing those who are poor in spirit, who mourn, and who hunger and thirst for Your righteousness. You are our righteousness!
The Miracle of Belief
Paul was a scholar and an orator of the highest degree; he was not speaking here out of a deep sense of humility, but was saying that when he preached the gospel, he would veil the power of God if he impressed people with the excellency of his speech. Belief in Jesus is a miracle produced only by the effectiveness of redemption, not by impressive speech, nor by wooing and persuading, but only by the sheer unaided power of God. The creative power of redemption comes through the preaching of the gospel, but never because of the personality of the preacher.
Real and effective fasting by a preacher is not fasting from food, but fasting from eloquence, from impressive diction, and from everything else that might hinder the gospel of God being presented. The preacher is there as the representative of God— "…as though God were pleading through us…" (2 Corinthians 5:20). He is there to present the gospel of God. If it is only because of my preaching that people desire to be better, they will never get close to Jesus Christ. Anything that flatters me in my preaching of the gospel will result in making me a traitor to Jesus, and I prevent the creative power of His redemption from doing its work.
"And I, if I am lifted up…, will draw all peoples to Myself" (John 12:32).
God is with us
From: Charles Spurgeon
'If God be for us, who can be against us?' Romans 8:31
Suggested Further Reading: Psalm 118:1–14
God is for us. But, O my brethren, though this brings in the context, it is impossible for any human speech to bring out the depth of the meaning of how God is for us. He was for us before the worlds were made: he was for us, or else he never would have given his Son; he was for us even when he smote the only-begotten, and laid the full weight of his wrath upon him—he was for us, though he was against him; he was for us when we were ruined in the fall—he loved us notwithstanding all; he was for us when we were against him, and with a high hand were bidding him defiance: he was for us, or else he never would have brought us humbly to seek his face. He has been for us in many struggles; we have had to fight through multitudes of difficulties; we have had temptations from without and within—how could we have held on until now if he had not been with us? He is for us, let me say, with all the infinity of his heart, with all the omnipotence of his love; for us with all his boundless wisdom; arrayed in all the attributes which make him God he is for us—eternally and immutably for us; for us when the blue skies shall be rolled up like a worn out vesture; for us throughout eternity. Here, child of God, is matter enough for thought, even though you had ages to meditate upon it: God is for you; and if God be for you, who can be against you?
For meditation: If we are believers and God is for us, we will actually have no end of enemies trying to oppose us, but we will be able to withstand them (Ephesians 6:10–13). However, it is a big 'IF'; the opposite is true for unbelievers—if this same almighty God is against us (Romans 1:18; 1 Peter 3:12), whoever or whatever may be for us will be of absolutely no assistance whatsoever to us.