Psalms 91: 9-16
Because you have made the Lord, who is my refuge,
Even the Most High, your dwelling place,
10 No evil shall befall you,
Nor shall any plague come near your dwelling;
11 For He shall give His angels charge over you,
To keep you in all your ways.
12 In their hands they shall [c]bear you up,
Lest you [d]dash your foot against a stone.
13 You shall tread upon the lion and the cobra,
The young lion and the serpent you shall trample underfoot.
14 "Because he has set his love upon Me, therefore I will deliver him;
I will [e]set him on high, because he has known My name.
15 He shall call upon Me, and I will answer him;
I will be with him in trouble;
I will deliver him and honor him.
16 With [f]long life I will satisfy him,
And show him My salvation."
Watchful Care
From: Our Daily Bread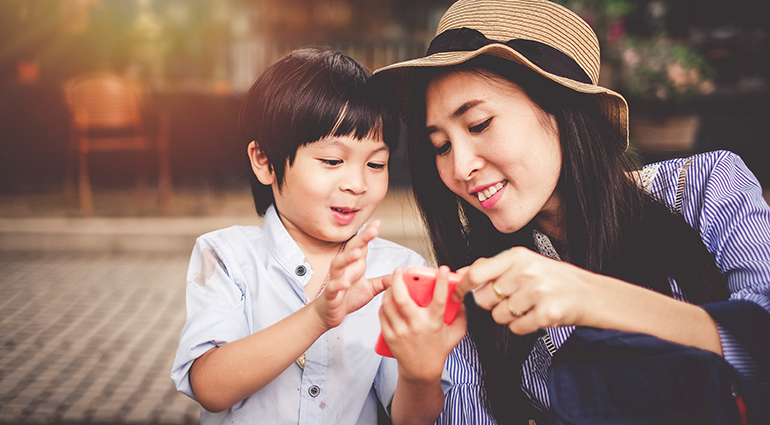 Before he raced out the door to school, I asked my son if he had brushed his teeth. Asking again, I reminded him of the importance of telling the truth. Unmoved by my gentle admonishment, he half-jokingly informed me that what I really needed was a security camera in the bathroom. Then I could check for myself if he had brushed his teeth and he wouldn't be tempted to lie.
While the presence of a security camera may help remind us to follow the rules, there are still places we can go unnoticed or ways we can avoid being seen. Although we may evade or trick a security camera, we fool ourselves if we think we are ever outside the gaze of God.
God asks, "Who can hide in secret places so that I cannot see them?" (Jeremiah 23:24). There is both an encouragement and a warning in His question.
The warning is that we cannot hide from God. We can't outrun or fool Him. Everything we do is visible to Him.
The encouragement is that there is no place on earth or in the heavens where we are outside the watchful care of our heavenly Father. Even when we feel alone, God is with us. No matter where we go today, may the awareness of that truth encourage us to choose obedience to His Word and receive comfort—He watches over us.
Lord Jesus, thank You that there is nowhere I can go that is outside of Your loving gaze. Knowing You see me, help me to honor You with my words and actions.
We are never outside the watchful care of our heavenly Father.
The Life Side. The mystery of sanctification is that the perfect qualities of Jesus Christ are imparted as a gift to me, not gradually, but instantly once I enter by faith into the realization that He "became for [me]…sanctification…." Sanctification means nothing less than the holiness of Jesus becoming mine and being exhibited in my life.
The most wonderful secret of living a holy life does not lie in imitating Jesus, but in letting the perfect qualities of Jesus exhibit themselves in my human flesh. Sanctification is "Christ in you…" (Colossians 1:27). It is His wonderful life that is imparted to me in sanctification— imparted by faith as a sovereign gift of God's grace. Am I willing for God to make sanctification as real in me as it is in His Word?
Sanctification means the impartation of the holy qualities of Jesus Christ to me. It is the gift of His patience, love, holiness, faith, purity, and godliness that is exhibited in and through every sanctified soul. Sanctification is not drawing from Jesus the power to be holy— it is drawing from Jesus the very holiness that was exhibited in Him, and that He now exhibits in me. Sanctification is an impartation, not an imitation. Imitation is something altogether different. The perfection of everything is in Jesus Christ, and the mystery of sanctification is that all the perfect qualities of Jesus are at my disposal. Consequently, I slowly but surely begin to live a life of inexpressible order, soundness, and holiness— "…kept by the power of God…" (1 Peter 1:5).
From: Streams in the Desert
Giving thanks always for all things unto God (Ephesians 5:20).
No matter what the source of the evil, if you are in God and surrounded by Him as by an atmosphere, all evil has to pass through Him before it comes to you. Therefore you can thank God for everything that comes, not for the sin of it, but for what God will bring out of it and through it. May God make our lives thanksgiving and perpetual praise, then He will make everything a blessing.
We once saw a man draw some black dots. We looked and could make nothing of them but an irregular assemblage of black dots. Then he drew a few lines, put in a few rests, then a clef at the beginning, and we saw these black dots were musical notes. On sounding them we were singing,
"Praise God from whom all blessings flow,
Praise Him all creatures here below."
There are many black dots and black spots in our lives, and we cannot understand why they are there or why God permitted them to come. But if we let God come into our lives, and adjust the dots in the proper way, and draw the lines He wants, and separate this from that, and put in the rests at the proper places; out of the black dots and spots in our lives He will make a glorious harmony.
Let us not hinder Him in this glorious work!
–C. H. P.
Would we know that the major chords were sweet,
If there were no minor key?
Would the painter's work be fair to our eyes,
Without shade on land or sea?
Would we know the meaning of happiness,
Would we feel that the day was bright,
If we'd never known what it was to grieve,
Nor gazed on the dark of night?
Many men owe the grandeur of their lives to their tremendous difficulties.
–C. H. Spurgeon
When the musician presses the black keys on the great organ, the music is as sweet as when he touches the white ones, but to get the capacity of the instrument he must touch them all.
–Selected