Faithfulness to God
From: All About God.com
QUESTION: Why is faithfulness to God an important part of a Christian's life? 
ANSWER: 
Without faithfulness to God there can be no Christian life. Christianity is based first on faith that God is, and then that through Christ Jesus we can be forgiven and are saved. Our faithfulness is a commitment to adhere to the One God who is true and supreme and to keep His commandments.
In fact, the first two of the Ten Commandments (Exodus 20), deal directly with our being faithful to God. "You shall have no other gods before me. You shall not make for yourself an idol in the form of anything in heaven above or on the earth beneath or in the waters below. You shall not bow down to them or worship them; for I, the LORD your God, am a jealous God…" These are the words given directly from God to Moses for all people, for all time. 
Since God assumes a covenant relationship with His people, He is declaring that He will not tolerate unfaithfulness and competition with anything else. An idol can be in the form of anything that you might place in a higher priority over God. This includes false images of worship or placing anything in our lives that has preeminence over God.
What are the benefits of faithfulness to God?
To some, perhaps the most beneficial aspect of faithfulness to God would include the fact that the faithful will not suffer God's judgment. Until our judgment day, there are many other benefits while we are here on earth.
Psalm 37:28 – "For the LORD loves the just and will not forsake his faithful ones."
Proverbs 3:12 – "My son, do not forget my teaching, but keep my commands in your heart, for they will prolong your life many years and bring your prosperity."
Proverbs 16:6-7 – "Through love and faithfulness sin is atoned for; through the fear of the LORD a man avoids evil. When a man's ways are pleasing to the LORD, he makes even his enemies live at peace with him."
Proverbs 28:20a – "A faithful man will be richly blessed, but one eager to get rich will not go unpunished."
Revelation 2:10 – (NKJV) "Do not fear any of those things which you are about to suffer. Indeed, the devil is about to throw some of you into prison, that you may be tested and will have tribulation ten days. Be faithful until death, and I will give you the crown of life."
The most significant element in our Christian life is faithfulness to God. In the days we now live in, we are unsure of what will happen next across the globe. There are wars, famines, economic collapse, and many natural disasters. Being faithful to God gives us great peace and assurance that we will be brought through by His promises of blessings and the reward of eternal life in Heaven.
Our faithful allegiance to Almighty God is the only thing that we can really count on; He is our hope in a fallen world. His provision of forgiveness and salvation through Jesus is the greatest benefit of all if we are faithful believers. 1 
Faithfulness
By: Ligonier ministries.org
Life Changes, But God's Faithfulness Does Not
APRIL 24, 2018
"Trust in the LORD, and do good; Dwell in the land, and feed on His faithfulness. Delight yourself also in the LORD, And He shall give you the desires of your heart." Psalm 37:3-4 (NKJV)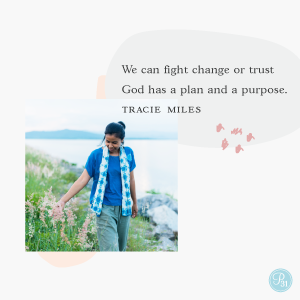 Last year was a year full of change and transitions, none of which were easy.
I reached a milestone birthday. I began working full-time after being a stay-at-home mom for 12 years. I got divorced. I became a single parent and provider. I turned into an empty nester as I sent my youngest off to college.
I've always heard that the only thing guaranteed in life is change, and we all know that to be true. But that doesn't make dealing with unwanted or difficult changes or new seasons of life any less trying.
But instead of surrendering to pouting, I intentionally dedicated myself to praying and positive thinking, reminding myself daily that although life changes, God's faithfulness never does.
Psalm 37:3 reminds us of this when the writer says, "Trust in the LORD, and do good; Dwell in the land, and feed on His faithfulness."
When we dwell on God's faithfulness and let it nourish our hearts, our faith and trust in Him grows. When we focus on doing good things, our thoughts won't stay parked on the changes we don't like. Instead of allowing our minds to wish things were like they used to be or feeling discouraged or upset over a hard season of life, we can place our trust in Him and live with peace and joy, not stress and distress.
Psalm 37:4 then says, "Delight yourself also in the LORD, And He shall give you the desires of your heart."
Being delighted with God means our hearts find peace and fulfillment in Him, regardless of our season of life or the changes we're facing. When we look back to see how He has been faithful and trustworthy in the past, which delights us, we can better trust He will be faithful now and in the future, too.
With each new day I faced last year, I continually sought God to fill my life with His peace and joy. I asked Him for new opportunities and to help me fill up this season of an empty nest and an empty house. I prayed for Him to take away the loneliness and purposelessness and fill my life with people and purpose. To trust in His wise plans for my future, instead of doubting if He actually had any.
Over many months, I began to see His faithfulness and answered prayers.
Existing friendships blossomed, and new friends came into my life as well.
Friends and family continually helped me feel loved, wanted, supported, included and less alone.
New doors opened for me to do ministry, which not only gave me new purpose, but also new direction and excitement about what lay ahead.
I watched God miraculously provide for and protect my children and me in this new season.
Over a period of many months, I felt my heart begin to heal and my faith strengthened. The more I saw His faithfulness shining through, the less I worried about the hard changes.
God has divinely allowed every season of our life with His sovereign wisdom, and those seasons may include some type of hard change. We can fight change, or we can trust God has a plan and purpose for it and allow our trust in His faithfulness to be the foundation for joyful living.
If you change the way you think about change, the way you're looking at that change just might change.
Lord, change is hard. I don't always ask for it, much less like it. Please help me focus on Your past faithfulness so I can strengthen my trust in You for future faithfulness and embrace whatever lies ahead — changes and all. In Jesus' Name, Amen.