Ill-gotten treasures have no lasting value, but righteousness delivers from death.
Are You Homesick for Heaven?
"I'm homesick for heaven!" complained my friend who lived in a local nursing home.
Whenever I asked her how she was doing, her response was always the same. Perhaps she meant she was tired of the physical body that eventually becomes a burden and she was ready to go on to something better. Physical death for Christians holds the promise of a new, perfect body in heaven where we will live eternally with our Lord and Savior Jesus Christ.
I've heard it said that each of us has a hole in the heart that only God can fill. That hole can never be filled completely until we are in our eternal home with the Lord.
My mother-in-law passed away when she was 88. She outlived her husband by two years, and all of her siblings and close friends had passed away. She was the last surviving member of her generation. She often said, "Holidays, birthdays, and anniversaries are hard because it brings back so many memories of loved ones who are gone."
As a testament to her feelings, we found her tattered address book after she died with most of the names crossed out.
On the day she died, she was in the hospital recovering from a heart attack. She expected to come home that day; in fact, I was waiting for a phone call from the doctor telling me she was released. Instead, I got the unexpected phone call that she died suddenly.
Our family went to the hospital and gathered around her bed. The nurse who was with her when she died told us her last words were these:  "My husband died two years ago. I'm so lonesome and tired. I'm ready to go home."
She didn't say it in so many words, but she, too, was homesick for heaven.
The Apostle Paul wrote these words about our heavenly dwelling place:
"For we know that if the earthly tent [physical body] we live in is destroyed, we have a building from God, an eternal house in heaven, not built by human hands. Meanwhile we groan, longing to be clothed instead with our heavenly dwelling." 2 Corinthians 5:1-2 (NIV)
And who puts that desire in our hearts? Paul answers:
"Now the one who has fashioned us for this very purpose is God, who has given us the Spirit as a deposit, guaranteeing what is to come. Therefore we are always confident and know that as long as we are at home in the body we are away from the Lord. For we live by faith, not by sight." 2 Corinthians 5:5-7 (NIV)
God designed us to be homesick for heaven. We will never be completely at peace until we share eternal life with our Lord and Savior Jesus Christ.
Will We Know Each Other in Heaven?
By: Colin Smith, crosswalk.com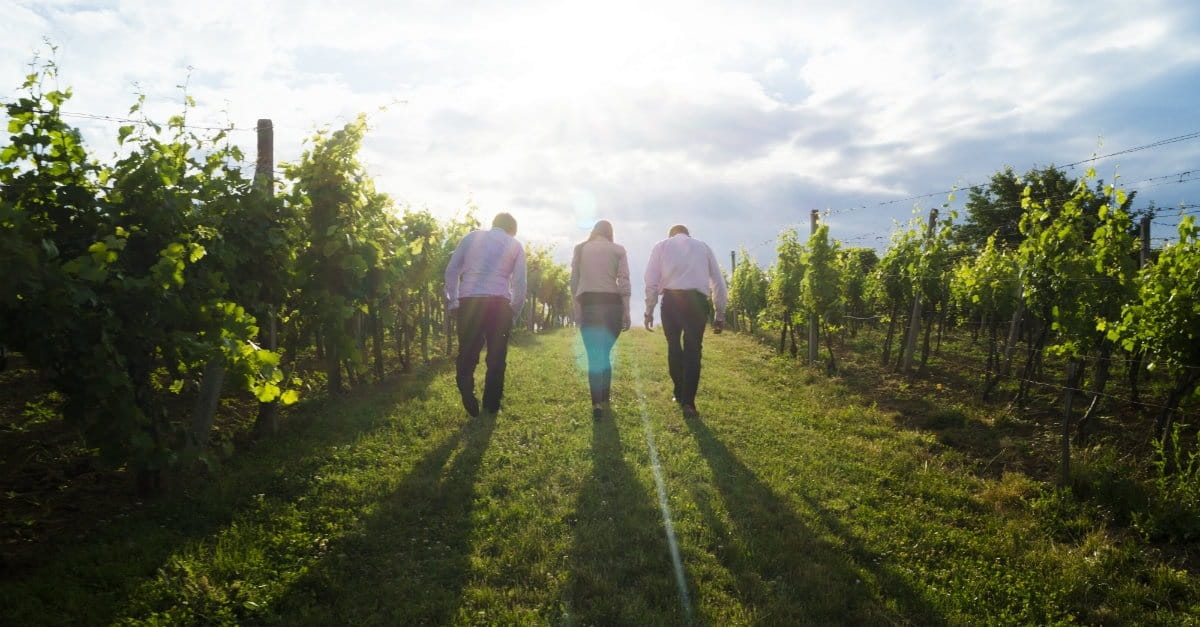 Will we know each other in heaven?
Let's cut to the chase with a one-word answer: Yes!
The two-word answer would be, "For sure!"
And the five-word answer would be, "You can count on it!"
But being a wise and discerning reader, you will want more than the word of a pastor on this. You will want to see it in your Bible.
So let me offer seven Scriptures that I have used to help people who wonder if they will be reunited with their believing loved ones in heaven. All of these point to our knowing one another in the resurrection, and some of them point to believers knowing one another immediately after death.
1. David and his son
King David had a son who died in infancy. When the little boy died, David said, "I'll go to him" (2 Samuel 12:23).
David knew that he would see his son again in the presence of the Lord, and knowing that he would be reunited with the son he loved brought him comfort in his bereavement.
2. Abraham, Isaac, and Jacob
Our Lord said that many will come from the east and the west and recline at table "with Abraham, Isaac, and Jacob in the kingdom of heaven" (Matthew 8:11).
Abraham was the father of Isaac and the grandfather of Jacob, and in heaven he enjoys the company of his son and his grandson, while Jacob enjoys the company of his father and his grandfather.
3. Jesus and the disciples
Jesus told his disciples, "I will not drink of this fruit of the vine until that day when I drink it new in a new way in my Father's kingdom with you" (Matthew 26:29, emphasis mine).
The eleven, who shared the Last Supper with Jesus on earth, will eat and drink with him in heaven. Peter, James, John, and the others will be named and known in heaven as clearly as they were named and known on earth.
4. Moses and Elijah
When the glory of Jesus was revealed in the transfiguration, we are told that "Moses and Elijah appeared to them, talking with him" (Matthew 17:3).
This is fascinating because when Moses and Elijah appeared, they did not have the resurrection body. They were souls made visible as the angels were made visible to the shepherds, and as the souls under the altar were made visible to John (Revelation 6:9). Although they were still waiting to be clothed with the resurrection body, Moses and Elijah were known. They were recognizable, and they were able to engage in conversation. That tells us a lot about the conscious joy of fellowship that believers share immediately after death in the presence of the Lord.
5. The gathered souls in heaven
The writer to the Hebrews speaks of "the spirits of righteous people made perfect," that is, the souls of believers in the presence of Jesus. These souls, he tells us, are gathered in "the assembly of the firstborn" (Hebrews 12:23). Right now, in heaven, the spirits of the righteous made perfect are gathered. Gathered means community, and community means relationship.
6. Paul and the Thessalonians
Paul makes it clear that the believers he loved on earth will be his joy in heaven. "For who is our hope or joy or crown of boasting in the presence of our Lord Jesus at his coming? Is it not you?" (1 Thessalonians 2:19). When Paul says this, he clearly anticipates that relationships forged on earth will continue in heaven.
7. The reunion of believing loved ones
When Paul writes to believers who grieve the loss of a loved one, he offers them this comfort: "We who are still alive will be caught up together with them in the clouds to meet the Lord in the air" (1 Thessalonians 4:17, emphasis mine).
"Them" refers to believing loved ones who are now in the presence of the Lord. A wife who grieves the loss of her believing husband has the comfort of knowing that when the Lord comes, she will meet her husband again. Sons and daughters who grieve the loss of a believing father or mother can find comfort in the prospect of this happy reunion when we will be reunited with those who have gone before us into the presence of the Lord.
" … He will wipe away every tear from their eyes; and there will no longer be any death; there will no longer be any mourning, or crying, or pain; the first things have passed away. And He who sits on the throne said, 'Behold, I am making all things new.'" Revelation 21:4-5a (NASB)
I could feel the slow rhythm of his heartbeat as I laid my head against his chest. Tears quietly rolled down my face as I held back the sobs that were begging to burst forth from underneath my heart.
Closing my eyes, I remembered being 5 years old again with my daddy holding me on his broad, strong shoulders the day he took me to the zoo. So long ago. Such sweet memories. And, yet, my heart was breaking.
Lord, not yet. Please. I'm not ready to say goodbye. I still have so much to say. I want it to be meaningful. I want Dad to know how much I love him. Not yet, Lord, not yet.
As I curled up closer, like that 5-year-old little girl so long ago, I could hear his shallow breathing. Gently I cradled his hand into mine.
Thank you, Lord, that Dad's not in pain. When it's time, please take him peacefully. But, not yet, Lord, not yet.
The clock ticks. The moments pass. The memories linger.
And it is time.
Having to say goodbye to my dad that day was one of the hardest experiences of my life. It had only been 15 short months since my mom passed away, and the idea of losing him, too, was more than I could bear.
No longer could I hear his voice say, "I love you." No longer could I call him and ask for his advice. No longer could I see his smile or feel his hand holding mine.
No longer.
This month marks the 2-year anniversary of my dad's passing. Not a day goes by that I don't think of him and my mom. I miss them so much. I long to be with them again.
But even in the midst of "no longer" here on earth, there is a ray of hope that shines within me. A knowing. A promise that I will one day see my parents again.
I find comfort in knowing there is a real place that has been created by God and prepared by Jesus for each of us, if we accept His invitation. An extraordinary place of astounding wonder. Greater than we can fully understand or imagine. A place called heaven.
As I awake to another day on earth of "no longer," I anchor my heart in the assurance of what Jesus said in John 14:2, "In My Father's house are many dwelling places; if it were not so, I would have told you; for I go to prepare a place for you" (NASB).
In those moments when the memories return and the sadness resurfaces, I find comfort and even joy for my parents as I reflect on the promise of today's key verse. For in heaven, there is no mourning, crying, pain or death. All things are made new.
If you're like me, and you're missing someone special today. Someone you long to see again. To hold their hand, to capture their smile or to simply say, "I love you." And, yet, the realization of "no longer" looms in the reality of each day that you live without them …
Can I encourage you with the truth? If your loved one accepted God's invitation, then they are not dead but are living in heaven. In that extraordinary place, of astounding wonder, where pain and sorrow can never linger.
They're experiencing joy and peace like they've never known as they celebrate the splendor of their eternal home.
And there is hope, comfort and assurance for you today that if you accept God's invitation you too will see them again one day.
Will we recognize and be reunited with our loved ones in heaven?
From gfy.org
Yes! In the Old Testament, when a person died, the biblical writers said he was "gathered to his people" (cf. Gen. 25:8; 35:29; 49:29; Num. 20:24; Judg. 2:10). In 2 Samuel 12, when David's infant child died, David confidently said, "I shall go to him, but he shall not return to me" (v. 23). David evidently expected to see the child again–not just a nameless, faceless soul without an identity, but that very child.
The New Testament indicates even more clearly that our identities will remain unchanged. While sharing the Passover meal with His disciples, Christ said, "Take this [cup] and divide it among yourselves; for I say to you, I will not drink of the fruit of the vine until the kingdom of God comes" (Luke 22:17-18). Christ was promising that He and His disciples would drink the fruit of the vine together again–in heaven. Elsewhere Jesus makes a similar, but even more definite, promise: "Many will come from east and west, and sit down with Abraham, Isaac, and Jacob in the kingdom of heaven" (Matt. 8:11).
Furthermore, Moses and Elijah appeared with Christ on the Mount of Transfiguration. Even though it had been centuries since Moses died and Elijah was taken to heaven, they still maintained a clear identity (Matt. 17:3)–Peter, James, and John evidently recognized them (v. 4), which implies that we will somehow be able to recognize people we've never even seen before.
All the redeemed will maintain their identity forever, but in a perfected form. We will be able to have fellowship with Enoch, Noah, Abraham, Jacob, Samuel, Moses, Joshua, Esther, Elijah, Elisha, Isaiah, Daniel, Ezekiel, David, Peter, Barnabas, Paul, or any of the saints we choose. For that to be possible, we must all retain our individual identities, not turn into some sort of generic beings.
Describing the Lord's appearing and the resurrection of the saints who have died, Paul writes, "Then we who are alive and remain shall be caught up together with them in the clouds to meet the Lord in the air. And thus we shall always be with the Lord" (1 Thess. 4:17).
Paul's purpose in writing was to comfort some of the Thessalonians who evidently thought their dying loved ones would miss the return of Christ. He says in verse 18, "Comfort one another with these words." The comfort comes from the prospect of reunion. Little comfort this would be if in the reunion we could not even recognize one another. But Paul's promise that we will all be "together" forever implies that we shall renew fellowship with all whom we have known.
We will be reunited not only with our own families and loved ones, but also with the people of God from all ages. In heaven we will all be one loving family. The immense size of the family will not matter in the infinite perfection of heaven. There will be ample opportunity for close relationships with everyone, and our eternity will be spent in just that kind of rich, unending fellowship.
If you're worried about feeling out of place in heaven, don't. Heaven will seem more like home than the dearest spot on earth to you. It is uniquely designed by a tender, loving Savior to be the place where we will live together for all eternity and enjoy Him forever–in the fullness of our glorified humanity.
Is it any wonder that the psalmist said, "Precious in the sight of the Lord is the death of His saints" (Ps. 116:15)?