When Anxiety Is Great
Intermittent sobs echoed in the hospital waiting room. Silent prayers were interrupted by ringtones from calls and texts offering encouragement or requesting an update. Within an hour, the somber faces of three physicians revealed the news before they spoke the words that no one wants to hear, "We did all we could." My daughter's legs shook, and her husband caught her before she fell to the floor. Shock and anxiety erupted in all of us.
Once our family regained composure, we shared the news about my husband with anxious friends and relatives. Emails, texts, and social media posts multiplied. A friend sent a verse that stood out,
"When anxiety was great within me, your consolation brought me joy" (Psalm 94:19 NIV).
The death of a loved one brings anxiety and grief. If death comes unexpectedly, survivors are numb. We shed tears and can't think straight. Unfamiliar and important decisions need to be made quickly, and we have questions with few answers. And the empty space once occupied by a loved one, looms large. There is no fix or repair for a loss. We desperately need the consolation that my friend's verse spoke of.
What consolation is needed and welcomed by a grieving family? Human touch, a hug, words expressing memories of how important that person was, and the comfort of prayer are meaningful and comforting. Yet God's consolation moves to another dimension—assurance of His constant presence, generous grace for pain, and strength to face and process the unthinkable.
Shock and grief leave us feeling lost and alone, but the words in Psalm 94:14 (NIV) remind us of needed truth in loss,
"… He will never forsake his inheritance."
In irreversible bad news, we cling to His stable presence. God never leaves. When we are about to fall apart, the psalmist identifies with us in verse 18 (NIV),
"When I said, 'My foot is slipping,' your unfailing love, LORD, supported me."
That kind of consolation was real.
But my friend's verse also spoke of joy. Joy? Where is joy in grief and loss? Is it possible? This kind of joy didn't look like smiles, laughter, and happiness that evening in the waiting room, on the drive home, and in the days that followed.
The joy of consolation came in other forms. As we relived and retold the sudden scenario, I knew the certainty of God's presence and love and hung onto His inexhaustible grace. I claimed His promise,
"'My grace is sufficient for you, for my power is made perfect in weakness.' Therefore I will boast all the more gladly about my weaknesses, so that Christ's power may rest on me" (2 Corinthians 12:9 NIV).
His grace gave me strength I didn't have, to wake up each morning and face the day.
If you are grieving, seek God's consolation to fill your empty spaces with His presence and soothe your hurt through the assurance of His unfailing love. He is aware of our tears and reaches out with tender mercies.
"You keep track of all my sorrows. You have collected all my tears in your bottle. You have recorded each one in your book" (Psalm 56:8 NLT).
In weeks ahead, when my cares, tears, and anxious thoughts multiplied and a new normal I didn't choose set in, God's consolation and joy as the stable rock of my refuge, excelled.
"But the LORD has become my fortress, and my God the rock in whom I take refuge." (Psalm 94:22 NIV)
He keeps His promises.
Patient Words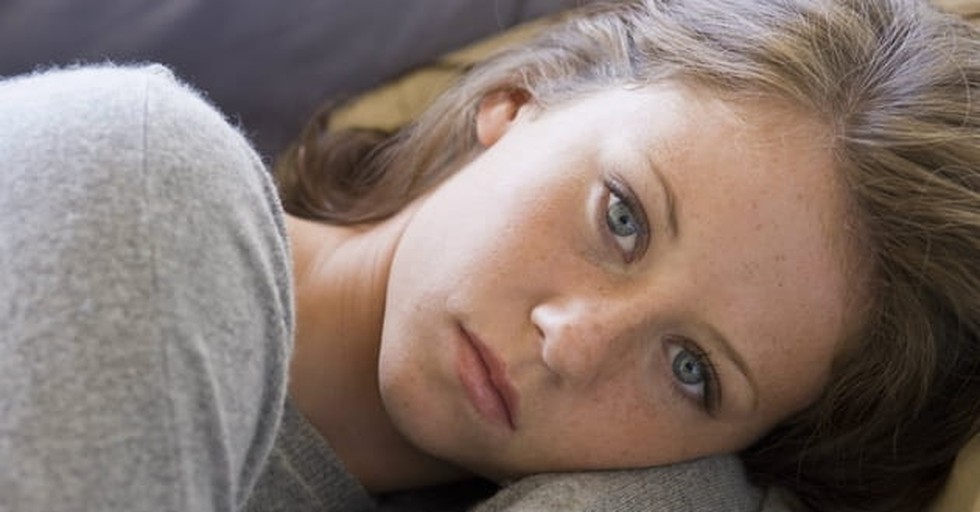 by Debbie Holloway
"But you, O Lord, are a compassionate and gracious God, slow to anger, abounding in love and faithfulness." – Psalms 86:15
I have a small wooden square (modeled after a scrabble tile) inscribed with the mantra "Patient Words." But before I tell you about that, let me tell you a story about someone who probably doesn't have one.
One morning a few weeks back I was driving to work on the ever-bustling 95 South. At one particular point I found myself in the middle lane behind a big truck about the size of a fed-ex truck. The driver was going a little slow, as large trucks tend to. However, enter the sedan in the left lane, which was driving around the same speed . About five over the limit, but decidedly too slow for the bustling left lane during morning rush hour.
Enter second sedan in the left lane, who found himself stuck behind the slower car. I watched with disappointment (but interest, nonetheless) as this driver made the conscious decision to tailgate the slower car, and it was almost a little surreal. He zoomed up behind the slower car, getting so close that he had to apply his brakes two separate times.
I often forget to pay attention to things. "Noticing" is not a strong point of mine. I know tailgating is something that happens, especially in big cities full of impatient drivers. But this was the first time I'd ever noticed it happen. It was kind of appalling.
Meanwhile, back to the story. The big truck in the middle lane was watching too, and he eventually got the drift: people were unable to pass. So he decided to move over to another lane, allowing the tailgating car to pass into the middle lane and race ahead. Through his patience, observance, and understanding, this truck driver made allowances for both the aggression of the tailgater and the carelessness of the slow-moving car.
It was an odd exchange to watch. It made me think about a few things. Mostly about how impatient we are all of the time.
"But you, O Lord, are a compassionate and gracious God, slow to anger, abounding in love and faithfulness." – Psalms 86:15
It can be hard to assume the compassion and grace of God. They are intrinsic aspects of his nature. But sin has made our patience a much more difficult thing to master!
I was recently in a play with a small group made up of young adults. Most of us have been together for a long time; we've grown to learn patience with each other's quirks. It's not always easy, though, especially during the harrowing "Tech" experience, which happens the week before Friday night's opening performance.
During this particular Tech week I kept my small wooden tile with me which I had picked up at church. It has "Patient Words" written on it with sharpie. I made the tile for myself in an exercise during the sermon because I wanted patient words for my life. Little did I know how handy of a reminder it would be for me during Tech! I often found myself running to grab the tile out of my bag to clutch it in my more frustrated, weary moments. Sometimes we even passed it around, recognizing that we all desperately need reminders for patience and grace.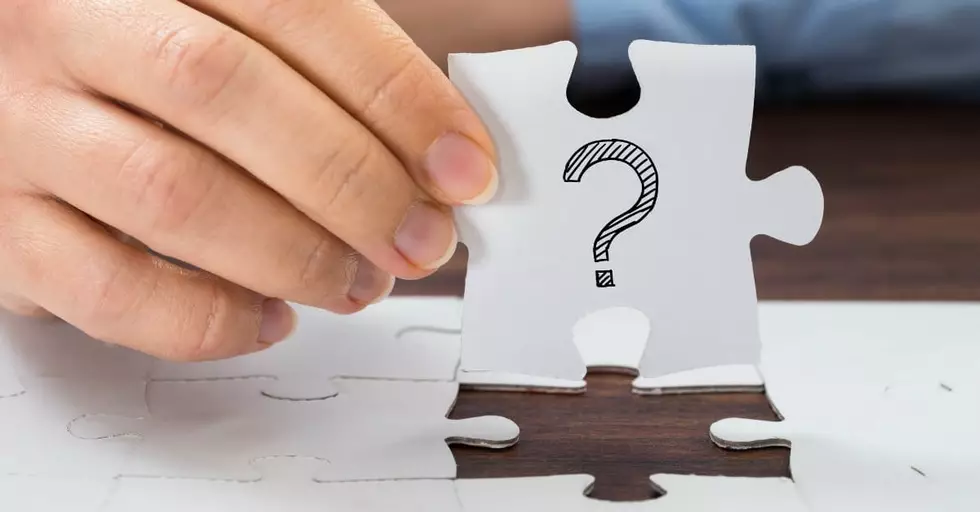 "You have carefully followed my doctrine … [and] perseverance … Out of them all the Lord delivered me … all who desire to live godly in Christ Jesus will suffer persecution." – 2 Timothy 3:10-12 NKJV
In his initial attempt to find the fabled Northwest Passage, Alexander Mackenzie traveled throughout Canada but failed to find it. Further study led to the belief that the route was down the Peace River, located in western Canada.
Guided by these conclusions, he and his companions set out in May 1793. After ten days, they entered the Peace River Canyon, twenty miles of terrifying rapids, surrounded by thousand-foot-high cliffs. Their only option was to go ashore, using hatchets and axes to cut a path, battling a huge briar patch.
When they discovered that the Peace River would not take them to the Pacific Ocean, they followed another river, hoping it would lead to the sea. Instead, they encountered violent rapids, and their canoe capsized. Swept downstream, their lives were spared, but they lost most of their supplies. They called this the Bad River.
Finally, they reached saltwater. They did not discover the Northwest Passage, but they still became the first to cross the continent north of the Mexican border.
Paul knew what it was like to face dangers. He had been imprisoned and beaten, stoned and shipwrecked (2 Corinthians 11:23-28). But God delivered him from every danger and was with him in every situation.
In your journey, seek to stay in tune with God. He has given you the Spirit to guide you. Let His Word light your path (Psalm 119:105). Never be discouraged. Move forward boldly by faith.
Pride and humility
By: Charles Spurgeon
"Before destruction the heart of man is haughty, and before honour is humility." Proverbs 18:12
Suggested Further Reading: Romans 12:3-6
What is humility? The best definition I have ever met with is, "to think rightly of ourselves." Humility is to make a right estimate of one's self. It is no humility for a man to think less of himself than he ought, though it might rather puzzle him to do that. Some persons, when they know they can do a thing, tell you they cannot; but you do not call that humility. A man is asked to take part in some meeting. "No," he says, "I have no ability"; yet if you were to say so yourself, he would be offended at you. It is not humility for a man to stand up and depreciate himself and say he cannot do this, that, or the other, when he knows that he is lying. If God gives a man a talent, do you think the man does not know it? If a man has ten talents he has no right to be dishonest to his Maker, and to say, "Lord, thou hast only given me five." It is not humility to underrate yourself. Humility is to think of yourself, if you can, as God thinks of you. It is to feel that if we have talents, God has given them to us, and let it be seen that, like freight in a vessel, they tend to sink us low. The more we have, the lower we ought to lie. Humility is not to say, "I have not this gift," but it is to say, "I have the gift, and I must use it for my Master's glory. I must never seek any honour for myself, for what have I that I have not received?"
For meditation: Pride can lead us to misuse God's gifts for selfish ends. A false humility can lead to laziness and disobedience which causes someone else to have to do what we should be doing ourselves. The right balance is to serve the Lord with all humility as the apostle Paul could truthfully claim to have done (Acts 20:19).