Matthew 11: 28
…27  All things have been entrusted to Me by My Father. No one knows the Son except the Father, and no one knows the Father except the Son and those to whom the Son chooses to reveal Him. 
28  Come to Me, all you who are weary and burdened, and I will give you rest. 
29  Take My yoke upon you and learn from Me; for I am gentle and humble in heart, and you will find rest for your souls.…
If I Knew Then . . .
From: Our Daily Bread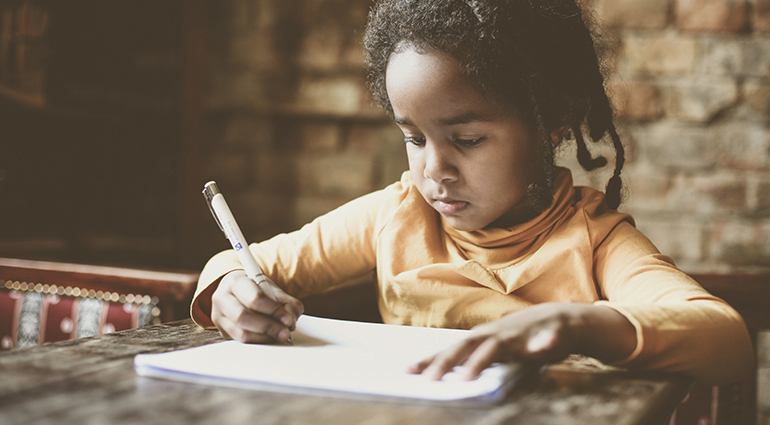 In his great mercy [God] has given us new birth into a living hope through the resurrection of Jesus Christ from the dead. 1 Peter 1:3
On the way to work, I listened to the song "Dear Younger Me," which asks: If you could go back, knowing what you know now, what would you tell your younger self? As I listened, I thought about the bits of wisdom I might give my younger, less-wise self. Most of us have thought about how we might do things differently—if only we could do it all over again.
But the song illustrates that even though we have regrets from our past, all our experiences have shaped who we are. We can't change the consequences of our choices or sin. Praise God we don't have to carry the mistakes around with us. Because of what Jesus has done! "In his great mercy he has given us new birth into a living hope through the resurrection of Jesus Christ from the dead"! (1 Peter 1:3).
If we turn to Him in faith and sorrow for our sins, He will forgive us. On that day we're made brand new and begin the process of being spiritually transformed (2 Cor. 5:17). It doesn't matter what we've done (or haven't done), we are forgiven because of what He's done. We can move forward, making the most of today and anticipating a future with Him. In Christ, we're free!
Dear Lord, I'm so thankful that through You we can be free of the burdens of the past—the mistakes, the pain, the sins—that hang so heavy. We don't need to carry around regret or shame. We can leave them with You.
Leave your heavy burdens with God.
Doing as He Says
From: Our Daily Journey
I don't always like to do what I'm told; an internal resistance wells up inside me. Perhaps my natural stubbornness and my dependence on prayer to soften my heart makes me notice Elijah's pliability and obedience in 1 Kings 17. When God tells him to do something, he obeys. And God uses him in His redemption story.
Throughout these verses, we see Elijah hearing and obeying God. The prophet announces to King Ahab the coming drought, and the rains dry up (1 Kings 17:1,7). Elijah follows God's commands by hiding at a stream where ravens care for his needs (1 Kings 17:5-6). He then obeys Him in going to Zarephath and seeking food from a widow (1 Kings 17:8-10). She too obeys and makes food for them, although she was nearly out of food (1 Kings 17:12). Elijah promises, on behalf of God, that her oil and flour will not run dry—and God keeps His promise (1 Kings 17:15-16).
Interestingly, Bible commentators point out that the conflict between Elijah and King Ahab represents a bigger story of the true God versus false gods—in this case, Baal, a fertility god believed to be the provider of rain and thunder. So when God stopped the precipitation for several years, He also dried up any perceived power of Baal. The false god was shown to be wanting, while the true God provided for His people.
None of us are prophets like Elijah, but in God's strength we can echo his character by building up our "obedience muscle." Perhaps we can commit to acting on a nudge we sense when reading Scripture, or we can ask God to show us an area of life we're withholding from Him. As we obey by His power, God may use us in His great redemption plan.
Park Princess
From: Melinda Means, author
I have always been a sucker for theme parks. Screaming children. Overpriced food. A 90-minute wait for a 30-second ride. Blazing heat. What's not to love? Growing up in Florida, theme parks were a big part of my childhood. I've tried to give my own children some of those experiences and memories as well. One recent trip, however, will not be making the family scrapbook.
Last spring break, we decided to go to Busch Gardens. While my nine-year-old son was thrilled, my adolescent daughter was convinced it was a plot to make her life completely miserable. We had a fun but tiring day – peppered with preteen drama. When the park was closing, this momma was more than ready to hit the road.
We managed to exit just before the mass exodus from the park. I smiled smugly as we waited for the tram to our car. We were beautifully positioned — first in one of the lines.
In a polite and just world, each line of people matches up to a row of seats in the tram. However, when the tram stopped, to my utter horror, the line of people next to me rushed the tram and took our row of seats! Uh-huh. Not going to happen, I thought. Momma's got an attitude and she's not going to be denied.
I spied one seat left in "our" row. It will be mine. Oh yes, it will be mine. While my family watched in disbelief, I jockeyed for position, leaving the husband of this family of "row-thieves" standing by the tram. Apparently, I decided I was going to make them leave their patriarch behind. At that moment it also seemed perfectly rational to leave my own family behind because that was "my" seat.
And I didn't even have the keys to the car.
"Um, that's my husband. He needs that seat," said the Row-Thief Wife.
"Well, we were first in line and now we're going to have to wait!" I said as I stepped off the tram in a snit.
My daughter was laughing hysterically, while my son stood wondering what alien life form had overtaken his mother. "Who are you, Mom?!" my daughter finally said.
My husband, always the calm one, observed, "The woman obviously didn't know she was messing with The Polecat!" (His name for me when I do or say something irrational or feisty.)
A sense of entitlement. It's the very thing I hate to see in my children. But here I was acting like a pouty princess because I didn't get my way.
By the time I came to my senses, the Row-Thief Family was long gone and along with them my chance to apologize. However, I realized I could still make it right with God and use it as a teaching moment for my kids.
"I shouldn't have acted that way. I'm sorry. We were going to get to our car whether we got on that tram or the next one," I said. "I should have let it go. It looks ugly when we insist on our own way, doesn't it?"
In Philippians 2:3-4 NIV, Paul issues us this challenge: "Do nothing out of selfish ambition or vain conceit. Rather, in humility value others above yourselves, not looking to your own interests but each of you to the interests of others."
As parents, co-workers, spouses, and friends, we have opportunities to deny our "rights" every day.
I sacrifice for my kids and expect they'll show me love and respect. I give time and attention to my spouse and expect grace and understanding. But sometimes I get attitude or apathy, backtalking and bellyaching. There are no guaranteed rewards; just Christ's instruction to obey, to serve, to stick with it, regardless of the outcome; regardless of how I feel or what I think I'm entitled to.
Each and every time I do, I give others a little earthly glimpse of God's unconditional love.
Jesus is our example. "… he made himself nothing by taking the very nature of a servant, being made in human likeness. And being found in appearance as a man, he humbled himself by becoming obedient to death—even death on a cross!" Philippians 2:7-8 NIV
He became nothing, giving up His rights as the Son of God to serve us. If I remember His example, maybe next time I'll shut my big mouth and give up my seat on the tram.