An Enduring Happiness
From: Our Daily Bread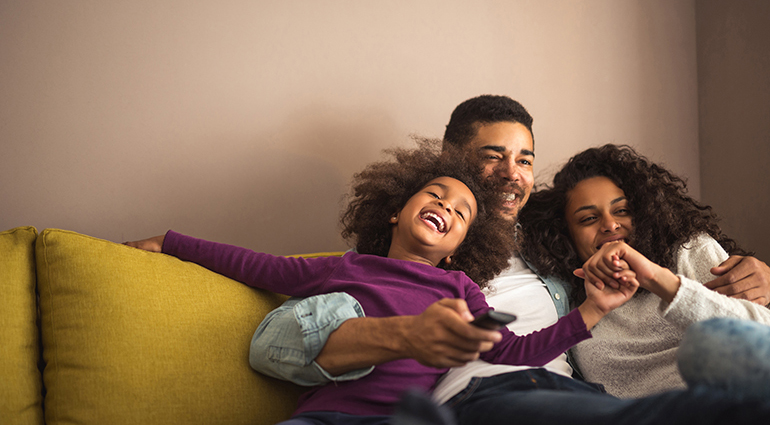 Whoever of you loves life and desires to see many good days . . . . Turn from evil and do good. Psalm 34:12,14
Often we hear that happiness comes from doing things our own way. That, however, is not true. That philosophy leads only to emptiness, anxiety, and heartache.
Poet W. H. Auden observed people as they attempted to find an escape in pleasures. He wrote of such people: "Lost in a haunted wood, / Children afraid of the night / Who have never been happy or good."
The psalmist David sings of the remedy for our fears and unhappiness. "I sought the Lord, and he answered me; he delivered me from all my fears" (Psalm 34:4). Happiness is doing things God's way, a fact that can be verified every day. "Those who look to him are radiant," writes David (v. 5). Just try it and you'll see. That's what he means when he says, "Taste and see that the Lord is good" (v. 8).
We say, "Seeing is believing." That's how we know things in this world. Show me proof and I'll believe it. God puts it the other way around. Believing is seeing. "Taste and then you will see."
Take the Lord at His word. Do the very next thing He is asking you to do and you will see. He will give you grace to do the right thing and more: He will give you Himself—the only source of goodness—and with it, enduring happiness.
Lord, sometimes we must simply pray: "I believe. Help my unbelief." Help us trust You by doing what You have given us to do today.
Happiness is doing the right thing.
Jesus did not say, "Dream about your Father who is in the secret place," but He said, "…pray to your Father who is in the secret place…." Prayer is an effort of the will. After we have entered our secret place and shut the door, the most difficult thing to do is to pray. We cannot seem to get our minds into good working order, and the first thing we have to fight is wandering thoughts. The great battle in private prayer is overcoming this problem of our idle and wandering thinking. We have to learn to discipline our minds and concentrate on willful, deliberate prayer.
We must have a specially selected place for prayer, but once we get there this plague of wandering thoughts begins, as we begin to think to ourselves, "This needs to be done, and I have to do that today." Jesus says to "shut your door." Having a secret stillness before God means deliberately shutting the door on our emotions and remembering Him. God is in secret, and He sees us from "the secret place"— He does not see us as other people do, or as we see ourselves. When we truly live in "the secret place," it becomes impossible for us to doubt God. We become more sure of Him than of anyone or anything else. Enter into "the secret place," and you will find that God was right in the middle of your everyday circumstances all the time. Get into the habit of dealing with God about everything. Unless you learn to open the door of your life completely and let God in from your first waking moment of each new day, you will be working on the wrong level throughout the day. But if you will swing the door of your life fully open and "pray to your Father who is in the secret place," every public thing in your life will be marked with the lasting imprint of the presence of God.
When We're Stuck In a Mess
"Then the LORD said to me, 'You have made your way around this hill country long enough; now turn north.'" Deuteronomy 2:2-3 (NIV)
We all have messes in our lives. Financial messes. Relationship messes. Health messes. Home messes. Business messes.
Messes that leave us feeling stuck. Like we may be stranded in this place of upheaval and unrest forever.
I'm sure that's how the people of Israel felt as they were wandering through the desert. Stuck in a mess with no end in sight. You've probably read or heard this story found in the book of Exodus. God had miraculously set the Israelites free from the oppression and bondage of slavery in Egypt. But their unwillingness to fully trust Him and their blatant refusal to take possession of the Promised Land landed them in quite a mess. A 40-year, desert-wandering mess.
Thankfully, we discover in the book of Deuteronomy that their story isn't over. Change is coming. The children of the Israelites, originally released from Pharaoh's tyranny, are finally about to take possession of the land God said was theirs all along. But before they move forward, Moses has everyone pause to look back. He knows he won't be going with them, so he wants to be sure to cement in their minds the faithfulness of God along their journey.
Moses reminds them of a time when they had been stuck circling the same mountain for too long. God spoke into their wandering and let them know it was time to head in a new direction.
"Then the LORD said to me, 'You have made your way around this hill country long enough; now turn north'" (Deuteronomy 2:2-3).
It was a pivotal moment for them to remember. One where they had faced a life-changing choice. They could stay stuck, endlessly circling the same old place, or they could choose hope and head in a new direction with the Lord.
They could turn north.
I think this is the perfect time to pause and ask God if there's anywhere we need to "turn north" in our own lives. Have we been circling the same messes for years and years with no end in sight? Are there areas we know we need to change but feel like it will require too much sacrifice?
Here's a question we can ask ourselves right in the midst of our messes …
Am I letting this mess define me or refine me?
The answer to this question is crucial.
If I am letting a mess define me, I will feel hopeless.
If I am letting a mess refine me, I will be hopeful.
If the Israelites had looked at their 40-year track record of aimless wandering and defined themselves as rebellious failures, they would have lost all hope and kept right on circling. But because they embraced the correction and redirection of the Lord, they were able to turn around and move toward His promises with hope firmly planted in their hearts.
It's time for our messes to stop defining us.
It's time to embrace the refining process and turn north.
So how do we begin to turn north? We replace our old thoughts with empowering truths from God's Word.
I call them "Go-To Scripts." In other words, these statements can become our new patterns of thought. And these new patterns of thought will empower us for a new way of living. I'm sharing a list of some of my favorite "Go-To Scripts" with you today in our Reflect and Respond section because I don't believe for one second we have to stay stuck in our current messes.
May we hear the Father's voice, filled with grace and free from any hint of condemnation, declaring over us today, "It's time to turn north, beloved." And may we be found turning toward Him and moving forward with Him.
Dear Lord, thank You for continually offering me hope. I'm choosing to believe today that I don't have to stay stuck in my messes, even if they are messes of my own making. I'm tuning my ear to Your voice today. I'm filling my heart and mind with the truth of Your Word. And I'm heading in a new direction with You. In Jesus' Name, Amen.