Do not be deceived: "Bad company corrupts good morals."
But evil men and impostors will proceed from bad to worse, deceiving and being deceived.
I say this so that no one will delude you with persuasive argument.
_____________________________________________________
Ephesians 4: 13-15
13 till we all come to the unity of the faith and of the knowledge of the Son of God, to a perfect man, to the measure of the stature of the fullness of Christ;
14 that we should no longer be children, tossed to and fro and carried about with every wind of doctrine, by the trickery of men, in the cunning craftiness of deceitful plotting,
15 but, speaking the truth in love, may grow up in all things into Him who is the head—Christ
(Beware of things that lead you away, and things that catch you).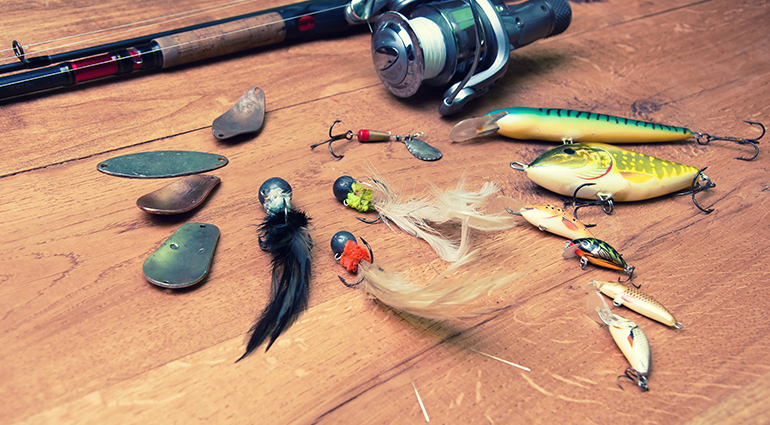 Each person is tempted when they are dragged away by their own evil desire and enticed. James 1:14
In the summer of 2016, my niece convinced me to play Pokémon Go—a game played on a smartphone, using the phone's camera. The object of the game is to capture little creatures called Pokémon. When one appears in the game, a red and white ball also appears on the phone's screen. To capture a Pokémon, the player has to flick the ball toward it with the movement of a finger. Pokémon are more easily caught, however, by using a lure to attract them.
Pokémon characters aren't the only ones who can be lured away. In his New Testament letter to believers, James, the brother of Jesus, reminds us that we "are dragged away by [our] own evil desire" (1:14, emphasis added). In other words, our desires work with temptation to lure us down a wrong path. Though we may be tempted to blame God or even Satan for our problems, our real danger lies within.
But there is good news. We can escape the lure of temptation by talking to God about the things that tempt us. Though "God cannot be tempted by evil, nor does he tempt anyone," as James explains in 1:13, He understands our human desire to do what's wrong. We have only to ask for the wisdom God promised to provide (1:1–6).
Lord, when I'm tempted, show me the door of escape.
Pray your way past the urge to do wrong.
Walking in Jesus' Shoes
From: Our Daily Journey
Renowned psychotherapist and physician Alfred Adler stressed the need to understand individuals within their social context. Calling for compassion and empathy in relating to others, he described empathy as "seeing with the eyes of another, listening with the ears of another, and feeling with the heart of another."
Adler was not the first person to advocate the value of walking a mile in another's shoes. Two millennia earlier, the apostle Paul told us to "be happy with those who are happy, and weep with those who weep" (Romans 12:15). He also instructed us not to be selfish or proud but to humbly put other people first and to be concerned for their good (1 Corinthians 10:24; Philippians 2:3-4).
Paul reminded us that Jesus did exactly those things and more. It's our joy and aim to follow His perfect example. "In your relationships with one another," Paul wrote, "have the same mindset as Christ Jesus" (Philippians 2:5 NIV). Jesus, fully God, became human so He could walk a mile in our shoes (Philippians 2:6-8).
Because we're made of flesh and blood, Jesus also became flesh and blood (Philippians 2:7). He became one of us so that He could suffer for us (Hebrews 2:9). Only by becoming like us could He die, and only by dying could He break the power of the devil, who held the power of death. Jesus had "to be made in every respect like us, his brothers and sisters, so that . . . he could offer a sacrifice that would take away the sins of the people" (Hebrews 2:17).
Jesus became like us, and He fully understands and empathizes with us as only He can. We can now come boldly before our gracious Savior and experience the grace and help we deeply need (Hebrews 4:14-16).
Sacrifice and Friendship
From: Utmost.org
We will never know the joy of self-sacrifice until we surrender in every detail of our lives. Yet self-surrender is the most difficult thing for us to do. We make it conditional by saying, "I'll surrender if…!" Or we approach it by saying, "I suppose I have to devote my life to God." We will never find the joy of self-sacrifice in either of these ways.
But as soon as we do totally surrender, abandoning ourselves to Jesus, the Holy Spirit gives us a taste of His joy. The ultimate goal of self-sacrifice is to lay down our lives for our Friend (see John 15:13-14). When the Holy Spirit comes into our lives, our greatest desire is to lay down our lives for Jesus. Yet the thought of self-sacrifice never even crosses our minds, because sacrifice is the Holy Spirit's ultimate expression of love.
Our Lord is our example of a life of self-sacrifice, and He perfectly exemplified Psalm 40:8, "I delight to do Your will, O my God…." He endured tremendous personal sacrifice, yet with overflowing joy. Have I ever yielded myself in absolute submission to Jesus Christ? If He is not the One to whom I am looking for direction and guidance, then there is no benefit in my sacrifice. But when my sacrifice is made with my eyes focused on Him, slowly but surely His molding influence becomes evident in my life (see Hebrews 12:1-2).
Beware of letting your natural desires hinder your walk in love before God. One of the cruelest ways to kill natural love is through the rejection that results from having built the love on natural desires. But the one true desire of a saint is the Lord Jesus. Love for God is not something sentimental or emotional— for a saint to love as God loves is the most practical thing imaginable.
"I have called you friends…." Our friendship with Jesus is based on the new life He created in us, which has no resemblance or attraction to our old life but only to the life of God. It is a life that is completely humble, pure, and devoted to God.