pictures of people searching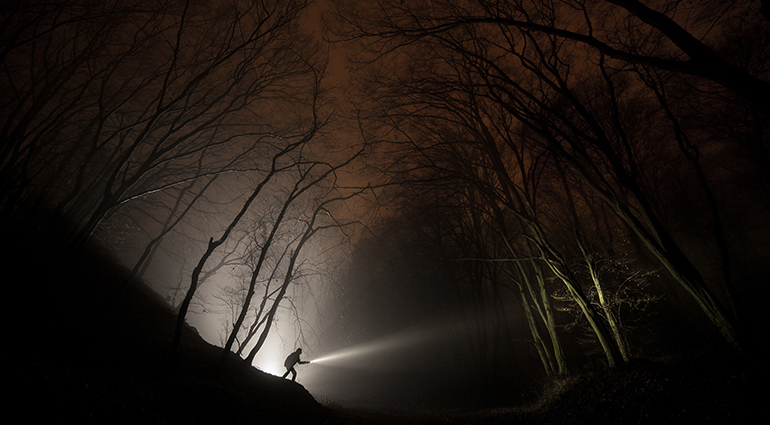 You will be called Sought After, the City No Longer Deserted. Isaiah 62:12
Every Saturday our family lines the edges of the racecourse to cheer on my daughter as she runs with her high school cross-country team. After crossing the finish line, the athletes stream out to rejoin their teammates, coaches, and parents. Crowds engulf the finishers—often more than 300 of them—making it difficult to find one person among so many. We scan the crowd excitedly until we find her, eager to put our arms around the one athlete we came to watch: our much-loved daughter.
After seventy years of captivity in Babylon, God returned the Jews to Jerusalem and Judah. Isaiah describes the delight God has in them, and the work of preparing the highways for their pilgrimage home and the gates to receive them back. God reaffirms His calling of them as His holy people and restores their honor with a new name, "Sought After, the City No Longer Deserted" (Isa. 62:12). He sought them all from the scattered reaches of Babylon to bring them back to Himself.
Like the children of Israel, we too are God's beloved children, earnestly sought after by Him. Though our sin once caused us isolation from Him, Jesus's sacrifice paves our way back to Him. He searches for each of us intently among all the others, waiting expectantly to fold us into a heartfelt embrace.
Thank You, Lord, for seeking me while I was lost and returning me home to You through Jesus Christ.
God seeks His beloved children.
Unexpected
From: Our Daily Journey
Read:
After the fire there was the sound of a gentle whisper. When Elijah heard it, he wrapped his face in his cloak and went out and stood at the entrance of the cave (1 Kings 19:12-13).In American football, the start of a play is usually hard-hitting as players strive to overpower their opponents. But at the close of a middle school game in 2016, the quarterback simply stood up and started casually walking toward his opponent's goal line. The opposing team was tricked by his calm demeanor and let him walk for twenty yards before realizing what was going on, and by then it was too late. The quarterback scored and his team won the game—all because he started the play in a way that no one expected.
God can also do things in unexpected ways. When we read of God speaking to Elijah in 1 Kings 19, we're tempted to think, Surely God is present in the earthquake and the fire, in such mighty works of nature—that has to be God! (1 Kings 19:11-12). That assumption seems logical, but Elijah found that God isn't limited to speaking through one type of circumstance or another. The prophet learned instead to focus on God's voice—not his difficult circumstances.
I often over-rely on circumstances to determine whether God is at work or not and find myself saying things like, "I felt this sense of peace, and so it must be God," or "Everything came together so easily that God must have been at work." Events in life can be used by Him to guide us, but it's vital that we carefully, prayerfully consider what to do.
Moses didn't feel a sense of peace when called by God and neither did Gideon (Exodus 3:11; Judges 6:15). The best way for us to sense God's leading isn't by focusing on our feelings or circumstances, but by carefully seeking God's wisdom. The Holy Spirit can use prayer, Scripture, and the godly counsel of others to help us make the right decisions—even if they're unexpected.
Generational Impact
From: Get More Strength.com
"As for me, far be it from me that I should sin against the LORD by failing to pray for you. And I will teach you the way that is good and right." 1 Samuel 12:23
I have always been fascinated by stories about the people God has chosen to use in significant ways. Two of my heroes are Charles and John Wesley. Charles penned hundreds of hymns, many of which are still sung by Christians all over the world. After observing the coronation of the King of England and hearing the masses lining the streets and singing the praises of the King, Charles penned the words, "O for a thousand tongues to sing my great Redeemer's praise." His brother John committed his life to taking the gospel to England and through frontier America on horseback. You and I are in debt to John Wesley today for his passion for the gospel.
But I'm even more impressed when I consider the heroic faith of their mother, Susanna. The mother of 19 children, she understood the importance of raising a godly generation, in spite of a profligate husband who was almost never home. With all of her hardships, she would have had every excuse to complain and wallow in self-pity and bitterness, but instead she faithfully prayed for her children and instilled in them a desire to serve the Lord. Every day she gathered her children around her and read them the Bible and taught them His ways. Her life exemplifies the words of Samuel: "As for me, far be it from me that I should sin against the Lord by failing to pray for you. And I will teach you the way that is good and right" (1 Samuel 12:23
).
One of God's plans for our homes is to provide an environment for grooming the next generation for godly impact, and you can count on it that Satan is not happy about that plan. Throughout history, we can see his efforts to dead-end the generational impact of God's people. Beginning with Adam and Eve, children have been at risk. The murder of Abel at the hands of his very own brother is proof that Satan will do anything to extinguish the impact of godly offspring. And he hasn't stopped.
The high cost of living has made two-career families common place today even among followers of Christ. Many families need two careers just to survive. As a result, quality time with our kids can suffer. Leaving our children to entertain themselves at the computer, which is a lot less painful than playing Chutes and Ladders with them on the floor, puts their hearts at jeopardy to the junk that the Internet offers. Our kids are in danger of suffering long term damage because of what they click on to. Not to mention what we permit them to see on TV, listen to on their iPods, or who we let them run with.
Parenting is big-time business and among life's toughest assignments. Whenever things got really tough in our household, my wife Martie and I used to look at each other and say, "This too shall pass!" And that's just the point, it passes really fast. You have the next generation in your grasp for just a fleeting season. Make the most of it. As they say, carpe diem—seize the day!
Is there another Susanna Wesley in the house? It's your turn! Who knows what great things God has in store for your kids or the young people under your influence.