Matthew 14: 18-21
18 "Bring them here to me," he said. 
19 And he directed the people to sit down on the grass. Taking the five loaves and the two fish and looking up to heaven, he gave thanks and broke the loaves. Then he gave them to the disciples, and the disciples gave them to the people. 
20 They all ate and were satisfied, and the disciples picked up twelve basketfuls of broken pieces that were left over. 
21 The number of those who ate was about five thousand men, besides women and children.
Enough
From: Our Daily Bread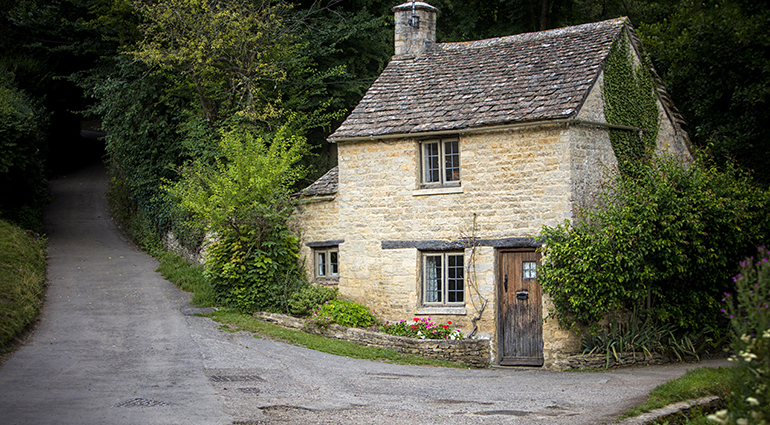 They ate and had some left over, according to the word of the Lord. 2 Kings 4:44
When my husband and I were first asked to host a small group in our home, my immediate reaction was to decline. I felt inadequate. We didn't have seats for everyone; our home was small and couldn't hold many people. I didn't know whether we had the skills to facilitate the discussion. I worried that I'd be asked to prepare food, something for which I lacked both passion and funds. I didn't feel like we had "enough" to do it. I didn't feel I was "enough" to do it. But we wanted to give to God and our community, so despite our fears, we agreed. Over the next five years we found great joy in welcoming the group into our living room.
I observe similar reluctance and doubt in the man who brought bread to God's servant, Elisha. Elisha had instructed him to give it to the people, but the man questioned whether twenty loaves could feed so many—one hundred men. He seems to have been tempted to withhold the food because—in his human understanding—it wouldn't be sufficient. Yet it was more than enough (2 Kings 4:44), because God took his gift, given in obedience, and made it enough.
When we feel inadequate, or think what we have to offer isn't sufficient, let's remember that God asks us to give what we have in faithful obedience. He is the one who makes it "enough."
Lord, when I fear what I have to give is insufficient, help me to give to You anyway and trust You to make it "enough."
An offering given in faithful obedience is just right.
The Great Divide
From: Our Daily Journey
A ministry leader once tried an interesting communication experiment. Holding giant whiteboards and some markers, he engaged passersby on his city's streets. On one whiteboard, people were asked to write what they wanted to tell the church. The messages weren't very kind. On the other board, people were asked to write, "What do you want to say to Jesus?" To Him they wrote surprisingly tender messages such as, "I miss you," "I'm sorry," and "I love you."
Loving Jesus should be easy—He's that winsome combination of pure affection mixed with no-nonsense strength. He's steady enough to never compromise, yet caring enough to help us (all of us) out of our sin to lives of real fulfillment. But if believers are faithfully following Jesus, the world should see Him in us just as easily. Christ is the source of unity in the church—His body—and the one we grow to become like (Ephesians 4:15-16). The goal, then, is for the church to be a family of believers who are flourishing spiritually. In that way they can help each other mature to be more like Jesus so that "the whole body [is] healthy and growing and full of love" (Ephesians 4:16).
At its best, such a healthy, maturing church clearly reflects Jesus as each believer is being transformed to become more like Him. As the Holy Spirit enables, and as the Scriptures provide the wisdom we need, we can learn to follow Christ with the abandon of a true disciple.
May we persevere in following Jesus by God's strength, for the rewards are worth it. We will please Him, encourage our fellow believers, and have a better opportunity to close the great divide that many see between Jesus and His followers.
Coming to Jesus
Isn't it humiliating to be told that we must come to Jesus! Think of the things about which we will not come to Jesus Christ. If you want to know how real you are, test yourself by these words— "Come to Me…." In every dimension in which you are not real, you will argue or evade the issue altogether rather than come; you will go through sorrow rather than come; and you will do anything rather than come the last lap of the race of seemingly unspeakable foolishness and say, "Just as I am, I come." As long as you have even the least bit of spiritual disrespect, it will always reveal itself in the fact that you are expecting God to tell you to do something very big, and yet all He is telling you to do is to "Come…."
"Come to Me…." When you hear those words, you will know that something must happen in you before you can come. The Holy Spirit will show you what you have to do, and it will involve anything that will uproot whatever is preventing you from getting through to Jesus. And you will never get any further until you are willing to do that very thing. The Holy Spirit will search out that one immovable stronghold within you, but He cannot budge it unless you are willing to let Him do so.
How often have you come to God with your requests and gone away thinking, "I've really received what I wanted this time!" And yet you go away with nothing, while all the time God has stood with His hands outstretched not only to take you but also for you to take Him. Just think of the invincible, unconquerable, and untiring patience of Jesus, who lovingly says, "Come to Me…."