You Love Me?
From: Our Daily Bread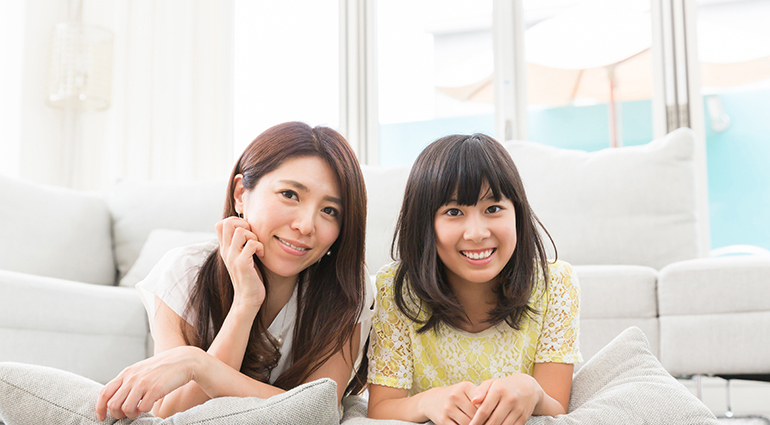 As a teenager, I went through the typical season of rebellion against my mother's authority. My father died before I entered adolescence, so my mom had to navigate these turbulent parenting waters without his help.
I recall thinking that Mom didn't want me to ever have any fun—and maybe didn't even love me—because she frequently said no. I see now that she said no to activities that weren't good for me precisely because she loves me.
The Israelites questioned how much God loved them because of their time in captivity in Babylon. But that captivity was God's correction for their continued rebellion against Him. So now, God sent the prophet Malachi to them. His opening words from the Lord were, "I have loved you" (Malachi 1:2). Israel replied skeptically, inquiring as to how God has loved them, as if to say, "Really?" But God, through Malachi, reminded them of the way He had demonstrated that love: He had chosen them over the Edomites.
We all go through difficult seasons in life. We may be tempted to question God's love for us during those times. Let's recall the many ways He's shown us His unfailing love. When we stop to consider His goodness, we find that He is indeed a loving Father.
Lord, You have shown tender care for me over the course of my life. You've been present with me in difficult seasons. Help me to always remember Your love.
Our heavenly Father corrects us and comforts us.
Turn On The Lights
[Written by Joe Stowell for Our Daily Bread.]
You are the light of the world. A city that is set on a hill cannot be hidden. —Matthew 5:14
People often ask me what I enjoy most about serving as president of a Christian college. Without question it's the students. I love their passion for Jesus and the way they demonstrate it to the world around them. Non-Christian employers often tell me of the students' exemplary work ethic. A local police super-intendent once said, "When the students return to campus, it's like somebody turned the lights on."
This is exactly what Jesus had in mind when He said, "You are the light of the world" (Matt. 5:14
). It's a powerful word picture of the impact of contrast. There should be a recognizable difference between the integrity of Christians and the prevailing darkness of our world.
It's not about making speeches for Jesus; it's about people observing us. Even though they may not want to hear about Jesus, you can be sure they're watching to see if He makes a difference in our lives. When Jesus said, "Let your light so shine before men, that they may see your good works" (Matt. 5:16
), He was saying that before we can speak up we have to show up. Our capacity to shine for Jesus is measured by our good works, which reveal His compelling reality in our lives.
Let's turn on the lights.
You are called with a holy calling
The light of the world to be,
To lift up the lamp of the Savior
That others His light may see.  —Anon.
To lead others out of the darkness of sin, let them see the light of Christ in your life.
The sinner's friend
By: Charles Spurgeon
'A friend of publicans and sinners.' Matthew 11:19
Suggested Further Reading: Isaiah 55:1–7
We know of a place (near Winchester) in England still existing, where there is a portion of bread served to every passer-by who chooses to ask for it. Whoever he may be he has but to knock at the door of St Cross Hospital, and there is the portion of bread for him. Jesus Christ so loves sinners that he has built a St Cross Hospital, so that, whenever a sinner is hungry, he has but to knock and have his wants supplied. No, he has done better; he has attached to this hospital of the cross a bath; and whenever a soul is black and filthy it has but to go there and be washed. The fountain is always full, always efficacious. There is no sinner who ever went into it and found it could not wash away his stains. Sins which were scarlet and crimson have all disappeared, and the sinner has been whiter than snow. As if this were not enough, there is attached to this hospital of the cross a wardrobe, and a sinner, making application simply as a sinner, with nothing in his hand, but being just empty and naked, may come and be clothed from head to foot. And if he wishes to be a soldier, he may not merely have an undergarment, but he may have armour which shall cover him from the sole of his foot to the crown of his head. If he wants a sword he shall have that given him, and a shield too. There is nothing that his heart can desire that is good for him which he shall not receive. He shall have spending money so long as he lives, and he shall have an eternal heritage of glorious treasure when he enters into the joy of his Lord.
For meditation: Christ crucified draws sinners to himself (John 12:32–33). When they come to him, he is the perfect host, not turning anyone away (John 6:37), but offering them all the very best hospitality (John 6:35). He can be fully recommended by all who come to him in truth (John 6:68–69).