Or do you not know that the unrighteous will not inherit the kingdom of God? Do not be deceived; neither fornicators, nor idolaters, nor adulterers, nor effeminate, nor homosexuals, nor thieves, nor the covetous, nor drunkards, nor revilers, nor swindlers, will inherit the kingdom of God.
A little leaven leavens the whole lump of dough. I have confidence in you in the Lord that you will adopt no other view; but the one who is disturbing you will bear his judgment, whoever he is. But I, brethren, if I still preach circumcision, why am I still persecuted? Then the stumbling block of the cross has been abolished. read more.
and nothing unclean, and no one who practices abomination and lying, shall ever come into it, but only those whose names are written in the Lamb's book of life.
 ( If only we had all obeyed the traffic laws)
If Only . . .
From: Our Daily Bread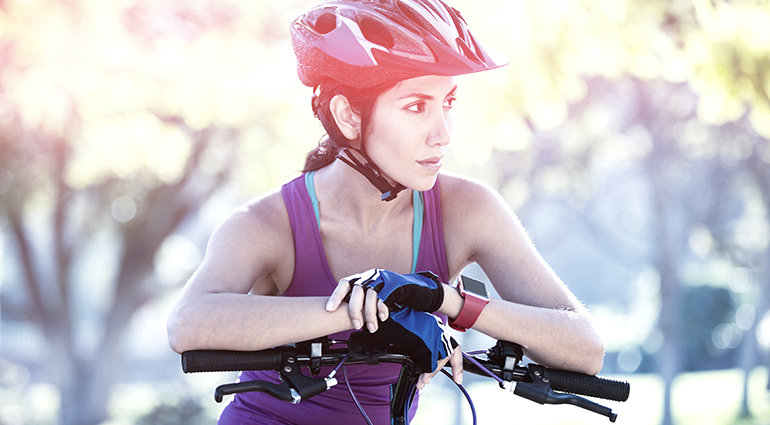 Lord, if you had been here, my brother would not have died. John 11:32
As we exited the parking lot, my husband slowed the car to wait for a young woman riding her bike. When Tom nodded to indicate she could go first, she smiled, waved, and rode on. Moments later, the driver from a parked SUV threw his door open, knocking the young bicyclist to the pavement. Her legs bleeding, she cried as she examined her bent-up bike.
Later, we reflected on the accident: If only we had made her wait . . . If only the driver had looked before opening his door. If only . . . Difficulties catch us up in a cycle of second-guessing ourselves. If only I had known my child was with teens who were drinking . . . If only we had found the cancer earlier . . .
When unexpected trouble comes, we sometimes question the goodness of God. We may even feel the despair that Martha and Mary experienced when their brother died. Oh, if Jesus had only come when He first found out that Lazarus was sick! (John 11:21, 32).
Like Martha and Mary, we don't always understand why hard things happen to us. But we can rest in the knowledge that God is working out His purposes for a greater good. In every circumstance, we can trust the wisdom of our faithful and loving God.
Father, You have carried me through hard circumstances before. Thank You for teaching me to trust Your heart of love even when I don't understand what You are doing in my life.
For encouragement read, Why? Seeing God in Our Pain at discoveryseries.org/cb151.
To trust God in the light is nothing, but to trust Him in the dark—that is faith. Charles Haddon Spurgeon
A Song in Prison
From: Our Daily Journey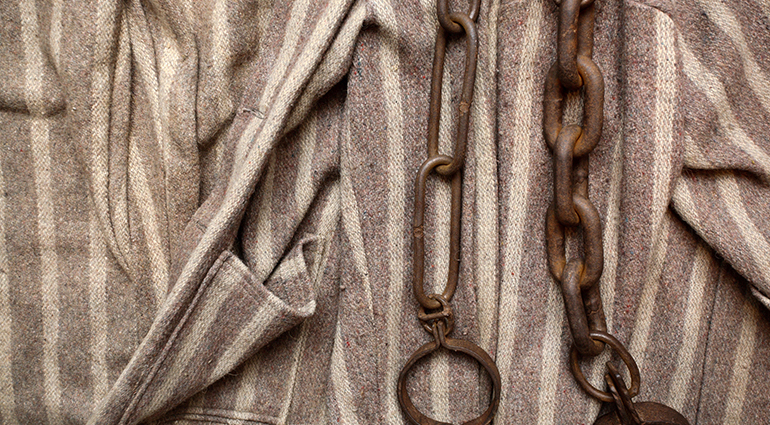 During the dark days of the communist regime in Romania, a light shone from the souls of believers in Jesus. Two believers, Nicolae Moldoveanu and Richard Wurmbrand, were lying face down on the ground in a prison courtyard on a cold December day. Their crime was their belief in Christ. To distract himself from the cold, Nicolae prayed that God would give him a song. Once they were finally allowed to return to their cell, he shared the song with Richard: "Not only future heaven to be in my speech daily, but may I have heaven and a holy celebration in life right here!"
Paul wrote to the church in Philippi while he was under house arrest for sharing the good news about Jesus. One would expect the apostle to be discouraged or at least focused on his difficulties. Yet his attitude was completely different. He stated, "The message about Christ is being preached either way, so I rejoice. And I will continue to rejoice" (Philippians 1:18). What made Paul react this way in the midst of persecution?
First, he was completely confident that God was with him in every circumstance. Throughout this letter, Paul exudes a strong faith based on his close relationship with Him and encourages the Philippians to, instead of worrying, "pray about everything. Tell God what you need, and thank him for all he has done" (Philippians 4:6).
Second, he was absolutely sure that Jesus was worth it all. Paul grasped the sacrificial nature of the crucifixion, the amazing power of the resurrection, and knew that his life would be empty without Christ. And this assurance caused him to live only for Jesus (Philippians 1:21).
May we also come to know Jesus at such deep a level that we would consider it a privilege to suffer for Him! (Philippians 1:29).
Worry vs. Trust
From: CBN, and author Stacie Ruth Stoelting
Yesterday, two concerns weighed down on my heart and mind: A darling little girl, whose mom died last year, suffered from a dangerous illness. And a very close friend's grandma clung to life.
I confess: I relapsed into a bit of worry. I pretended like I wasn't worrying, and I almost fooled myself. But denying my worrying totally failed. I felt discouraged.
Suddenly, someone called me and prayed with me for both concerns. The Lord led me to trust Him.
Guess what? Within six hours, I learned that both the little girl and the friend's grandma received gracious extensions of life and health! Praise the Lord!
This reminds me of the competition for our concentration: Worry vs. Trust. Today, let's weed out worry and plant trust in Jesus. Let's realize a few keys to understanding and overcoming worry:
1. Why worry? Worry never works. Jesus said, "Who of you by worrying can add a single hour to his life?"(Luke 12:25, NIV). Let's think about it: Worry never works! Then, in the following verse (v. 26), Jesus pointed something else out: "Since you cannot do this very little thing, why do you worry about the rest?" God considers the extension of life -the very thing we worry about most- to be a very little thing! Our omnipotent, omnipresent, and omniscient God remains so good -so trustworthy! Why not trust Him?
2. Worry wastes life: It never solves problems, and it dissolves energy and time. Again, it never extends life.
3. Worry never hurries answers. It falsely gives one a feeling of "doing" something. Yet it never does!
4. Trust remains a must: Trust God. His Word, not worry, must reign in our hearts. For every worry, find an applicable Bible verse to memorize and internalize. Instead of denying the fact that you're worrying, face it with God's Word.
5. Trust God more than feelings. And transform typical negative "what if's" into positive, faith-filled "what if's." (i.e. Instead of worrying something in your life might suddenly flop, start wondering whether something in your life might soar and give God glory!) God never leads us wrong. Every good and perfect gift comes directly from Him! Jesus said, "If you, then, though you are evil, know how to give good gifts to your children, how much more will your Father in heaven give good gifts to those who ask him!" Stop worrying. Instead, start praying and obeying.
6. Unconditionally trust and love God: Remove conditions from your faith walk. (Stop the "If You do this, I'll love You more" syndrome.) God never changes. He unconditionally loves us and plans what's best for us. Let's love Him unconditionally, too.
7. Love God and others without fear or worry of rejection. "There is no fear in love. But perfect love drives out fear, because fear has to do with punishment. The one who fears is not made perfect in love" (1 John 4:18, AMP). When we let God's love enter and flow through us, we exit fear.
Think of it: Worry never wins. Trusting God never fails!