Luke 1:14
"You will have joy and gladness, and many will rejoice at his birth.
1 Timothy 6:17
Instruct those who are rich in this present world not to be conceited or to fix their hope on the uncertainty of riches, but on God, who richly supplies us with all things to enjoy.
Deuteronomy 20:6
'Who is the man that has planted a vineyard and has not begun to use its fruit? Let him depart and return to his house, otherwise he might die in the battle and another man would begin to use its fruit.
Psalm 127:3-5
Behold, children are a gift of the LORD, The fruit of the womb is a reward. Like arrows in the hand of a warrior, So are the children of one's youth. How blessed is the man whose quiver is full of them; They will not be ashamed When they speak with their enemies in the gate.
 These are pictures of children who are happy. When your guilt goes away you can be like one of these children free and happy.
Our Guilt Is Gone
From: Our Daily Bread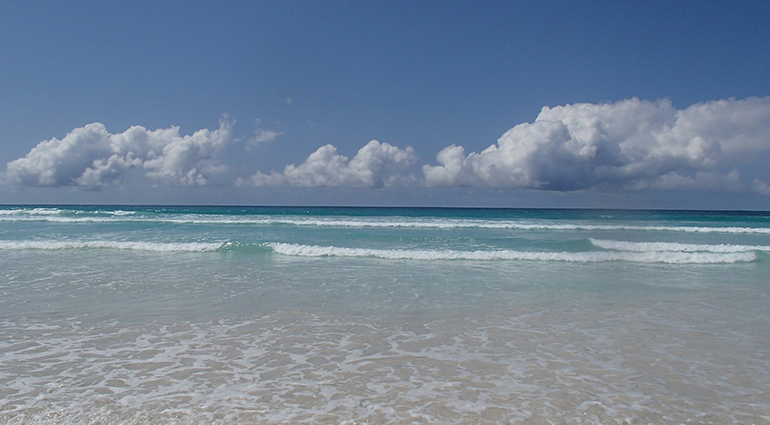 I said, "I will confess my transgressions to the Lord." And you forgave the guilt of my sin. Psalm 32:5
As a young girl, I invited a friend to browse with me through a gift shop near my home. She shocked me, though, by shoving a handful of colorful crayon-shaped barrettes into my pocket and yanking me out the door of the shop without paying for them. Guilt gnawed at me for a week before I approached my mom—my confession pouring out as quickly as my tears.
Grieved over my bad choice of not resisting my friend, I returned the stolen items, apologized, and vowed never to steal again. The owner told me never to come back. But because my mom forgave me and assured me that I had done my best to make things right, I slept peacefully that night.
King David also rested in forgiveness through confession (Ps. 32:1–2). He had hidden his sins against Bathsheba and Uriah (2 Sam. 11–12) until his "strength was sapped" (Ps. 32:3–4). But once David refused to "cover up" his wrongs, the Lord erased his guilt (v. 5). God protected him "from trouble" and wrapped him in "songs of deliverance" (v. 7). David rejoiced because the "Lord's unfailing love surrounds the one who trusts in him" (v. 10).
We can't choose the consequences of our sins or control people's responses when we confess and seek forgiveness. But the Lord can empower us to enjoy freedom from the bondage of sin and peace through confession, as He confirms that our guilt is gone—forever.
Lord, when we confess our sins and receive Your forgiveness, please help us believe our guilt is completely and forever wiped away.
When God forgives, our guilt is gone.
A Heart of Gratitude
From: Our Daily Journey
Read:
Luke 17:11-19
One of them, when he saw that he was healed . . . fell to the ground at Jesus' feet, thanking him (Luke 17:15-16).
In his memoir Townie, novelist Andre Dubus III shared that his father, also a renowned writer, would write every single morning. After he finished, "He'd count how many words he'd gotten and record the number. After each total, whether it was fifteen hundred or fifty, he wrote 'Thank you.' " This writer had learned the art of gratitude, and it shaped his work—allowing him to see and then write about rich experiences of hope, humanity, and grace.
Luke's gospel suggests that gratitude is a necessary part of our ability to receive the deepest healing God desires to give. Recounting a story of ten lepers who "stood at a distance" and cried out for Jesus to help them, Luke tells us that Jesus told the ten to "go show [themselves] to the priests" (Luke 17:12,14). Miraculously, on their trek to the temple, "they were [all] cleansed" (Luke 17:14).
Though ten were cured, only one returned to say thanks (Luke 17:15). Luke takes care to make certain we understand that the only one who did return was a Samaritan (a religious outsider considered unworthy). In other words, this was the very last person we'd expect to come to Jesus. Yet there he was at Jesus' feet, effusive with gratitude.
"Stand up and go," Jesus said to the grateful man. "Your faith has healed you" (Luke 17:19). But wait—the man had already been physically healed, along with the other nine. Apparently there was a deeper healing the man received from Jesus, a healing of body and soul received by faith.
Jesus is kind to us all, but he won't force anything on us. A posture of gratitude prompted by Him opens our heart and makes us willing to receive more of what God is so eager to give.
Abundant Grace
From: CBN, and author: Brad Henry
I receive e-mails, phone calls and texts from people who say, "Pray for me I can't stop sinning." Let me share some great news with you today.
" … Do not be deceived: Neither the sexually immoral nor idolaters nor adulterers nor men who have sex with men nor thieves nor the greedy nor drunkards nor slanderers nor swindlers will inherit the kingdom of God. And that is what some of you were. But you were washed, you were sanctified, you were justified in the name of the Lord Jesus Christ and by the Spirit of our God." 1 Corinthians 6:9-11 NIV
Wow, Brad, is that the great news? Let me explain what some preach from this passage, GUILT!
Jesus says in Matthew 5:28 NIV, "But I tell you that anyone who looks at a woman lustfully has already committed adultery with her in his heart."
So, does this keep us out of heaven? Well, if you interpret the above passage with none of God's grace then yes. I know many drunkards, sexually immoral, slanderers, and swindlers who will be in heaven. Why?
Because of the last part of the passage above in 1 Corinthians 6:11, NIV:
"And that is what some of you were. But you were washed, you were sanctified, you were justified in the name of the Lord Jesus Christ and by the Spirit of our God."
No one can lead a perfect life after they become a believer. It is ONLY by God's grace that we are saved (see Ephesians 2:8-9).
When we get to heaven, it will not be of ANYTHING we did, but it will be in whom we put our faith and trust. He purchased what we could not. The more we rely on the Holy Spirit the less we will sin, but we will still sin till God calls us home. The sin we do cannot separate us from God, but the sin we do can make our lives miserable here on this earth. We can have dysfunctional families because of our sin. We can have all sorts of abuse from our sin and on and on. But that sin will never separate us from God when we have BY FAITH put our trust in the Lord.
"For I am convinced that neither death nor life, neither angels nor demons, neither the present nor the future, nor any powers, neither height nor depth, nor anything else in all creation, will be able to separate us from the love of God that is in Christ Jesus our Lord." Romans 8:38-39 NIV
If people are constantly bringing up your sin, then they are the older prodigal brother who never loved the Father in the first place. Maybe today, if you are the prodigal older brother, you too may need to be broken into a thousand pieces like the younger brother. The younger brother only loved His Father when he was truly broken. Then, when he was broken, he saw that the Father did not condemn him or bring up his past, but loved him and gave him his inheritance back.
May the Lord bless you in a mighty way for helping us to help others. May we all feel like the younger brother who came over the last hill, and instead of experiencing shame we experience true love, redemption, joy, and hope for a glorious future. Please pray that many more would be written in the Lambs Book Of Life. Thank you again for helping us to keep on keepin' on.
We love you all.