For by Him all things were created, both in the heavens and on earth, visible and invisible, whether thrones or dominions or rulers or authorities–all things have been created through Him and for Him.
in these last days has spoken to us in His Son, whom He appointed heir of all things, through whom also He made the world.
For we who have believed enter that rest, just as He has said, "AS I SWORE IN MY WRATH, THEY SHALL NOT ENTER MY REST," although His works were finished from the foundation of the world.
By faith we understand that the worlds were prepared by the word of God, so that what is seen was not made out of things which are visible.
In Progress or Completed?
From: Our Daily Bread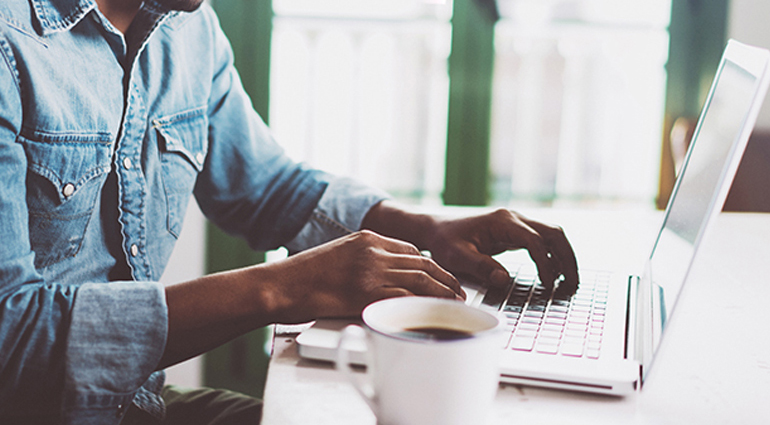 For by one sacrifice he has made perfect forever those who are being made holy. Hebrews 10:14
It's satisfying to finish a job. Each month, for instance, one of my job responsibilities gets moved from one category to another, from "In Progress" to "Completed." I love clicking that "Completed" button. But last month when I clicked it, I thought, If only I could overcome rough spots in my faith so easily! It can seem like the Christian life is always in progress, never completed.
Then I remembered Hebrews 10:14. It describes how Christ's sacrifice redeems us totally. So in one important sense, that "completed button" has been pressed for us. Jesus's death did for us what we couldn't do for ourselves: He made us acceptable in God's eyes when we place our faith in Him. It is finished, as Jesus Himself said (John 19:30). Paradoxically, even though His sacrifice is complete and total, we spend the rest of our lives living into that spiritual reality—"being made holy," as Hebrews' author writes.
The fact that Jesus has finished something that's still being worked out in our lives is hard to understand. When I'm struggling spiritually, it's encouraging to remember that Jesus's sacrifice for me—and for you—is complete . . . even if our living it out in this life is still a work in progress. Nothing can stop His intended end from being achieved eventually: being transformed into His likeness (see 2 Corinthians 3:18).
Jesus, thank You for giving Your life for us. Help us trust You as we grow into followers whose lives look more and more like Yours, knowing that You are the one who makes us complete.
God is at work to make us who He intends us to be.
The blind man's earnest cries
By: Charles Spurgeon
'And when he heard that it was Jesus of Nazareth, he began to cry out, and say, Jesus, thou Son of David, have mercy upon me. And many charged him that he should hold his peace: but he cried the more a great deal, Thou Son of David, have mercy on me.' Mark 10:47–48
Suggested Further Reading: Luke 8:4–15
The world will try to make a crying sinner hold his peace. The world will tell him that he is crying out about something that does not matter, for the book is not true, there is no God, no heaven, no hell, no hereafter. But if God has set you crying, sinner, I know you will not be stopped with that; you will cry yet the more exceedingly, 'Thou Son of David, have mercy on me.' Then the world will try pleasure; you will be invited to the theatre, you will be attracted from one ballroom to another; but if the Lord put the cry in your mouth, the intense anguish of your spirit will not be satisfied by the sound of music nor by the shouts of them that make merry. Perhaps the world will call you a fool to be vexed about such things; you are melancholy and have got the mopes. They will tell you that you will soon go where many others have gone—to Bedlam; but if once God has made you cry, you will not be stopped by a fool's laughter; the agonizing prayer will go up in secret, 'Have mercy on me.' Perhaps the world will try its cares. You will be called into more business; you will get a prosperity which will not make your soul prosper; and so it will be hoped by Satan that you will forget Christ, in accumulated wealth and growing cares. But if this be such a cry as I hope it is, poor anxious sinner, you will not be stopped by that. Then the world will affect to look down upon you with pity. Poor creature, you are being misled, when you are being led to Christ and to heaven. They will say you have become the dupe of some fanatic, when, in truth, you are now coming to your senses, and estimating eternal things at their proper value.
For meditation: When one of his subjects starts looking for a new master, Satan can be expected to throw a spanner in the works (Matthew 23:13; Luke 11:52). Sadly, as the parable of the sower illustrates, he sometimes succeeds, but we can praise God that Satan often fails (Acts 13:6–12,43–48).
Christ's first and last subject
By: Charles Spurgeon
"From that time Jesus began to preach, and to say, Repent: for the kingdom of heaven is at hand." Matthew 4:17. "And that repentance and remission of sins should be preached in his name among all nations, beginning at Jerusalem." Luke 24:47
Suggested Further Reading: Philippians 3:1-14
If you are renewed by grace, and were to meet your old self, I am sure you would be very anxious to get out of his company. "No," say you, "No, sir, I cannot accompany you." "Why, you used to swear!" "I cannot now." "Well, but," says he, "You and I are very near companions." "Yes, I know we are, and I wish we were not. You are a deal of trouble to me every day. I wish I could be rid of you for ever." "But," says Old Self, "you used to drink very well." "Yes, I know it. I know you did, indeed, Old Self. You could sing a song as merrily as any one. You were ringleader in all sorts of vice, but I am no relation of yours now. You are of the old Adam, and I of the new Adam. You are of your old father, the devil; but I have another—my Father, who is in heaven." I tell you, brethren, there is no man in the world you will hate so much as your old self, and there will be nothing you will so much long to get rid of as that old man who once was dragging you down to hell, and who will try his hand at it over and over again every day you live, and who will accomplish it yet, unless that divine grace which has made you a new man shall keep you a new man even to the end. Good Rowland Hill, in his "Village Dialogues," gives the Christian, whom he describes in the first part of the book, the name of Thomas Newman. Every man who goes to heaven must have the name of new-man. We must not expect to enter there unless we are created anew in Christ Jesus.
For meditation: In our testimonies we should own up to what we used to be, but in such a way that we also disown the people we used to be. Don't be like the biography of a Christian which seems to glory in the sin of the past—reserve all the glory for your Saviour (1 Corinthians 15:9,10; 1 Timothy 1:13-17).