Memorial Day or Decoration Day is a federal holiday in the United States for remembering the people who died while serving in the country's armed forces.
John 15:13
For the greatest love of all is a love that sacrifices all. And this great love is demonstrated when a person sacrifices his life for his friends. – John 15:13 (The Passion Translation) 
There is no higher expression of love then to give up your very life – to be willing to leave family and friends behind, knowing death is immanent. To the many brave heroes who have gone before, thank you for your sacrifice of love.
Romans 13:7
So it is your duty to pay all the taxes and fees that they require and to respect those who are worthy of respect, honoring them accordingly. – Romans 13:7 (The Passion Translation) 
 John 13:34
"So I give you now a new commandment: Love each other just as much as I have loved you." – John 13:34 (The Passion Translation) 
Many joined the service to demonstrate love through military vigilance and self sacrifice. We are grateful to the service of these great heroes.
The Last Call
From: Our Daily Bread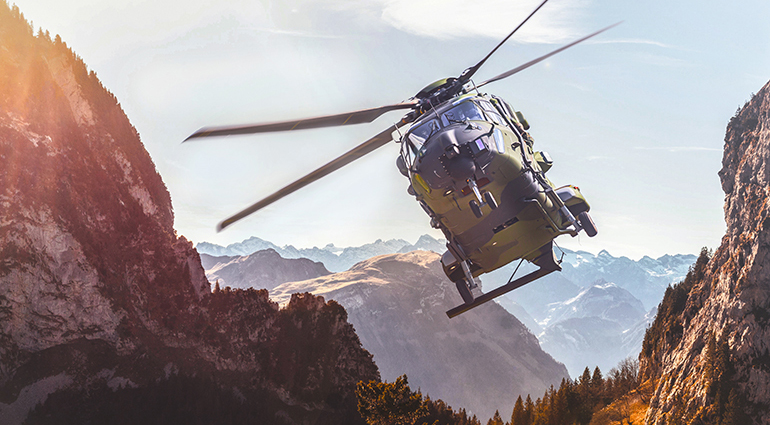 After serving his country for two decades as a helicopter pilot, James returned home to serve his community as a teacher. But he missed helicopters, so he took a job flying medical evacuations for a local hospital. He flew until late in his life.
Now it was time to say goodbye to him. As friends, family, and uniformed co-workers stood vigil at the cemetery, a colleague called in one last mission over the radio. Soon the distinctive sound of rotors beating the air could be heard. A helicopter circled over the memorial garden, hovered briefly to pay its respects, then headed back to the hospital. Not even the military personnel who were present could hold back the tears.
When King Saul and his son Jonathan were killed in battle, David wrote an elegy for the ages called "the lament of the bow" (2 Samuel 1:18). "A gazelle lies slain on your heights," he sang. "How the mighty have fallen!" (v. 19). Jonathan was David's closest friend and brother-in-arms. And although David and Saul had been enemies, David honored them both. "Weep for Saul," he wrote. "I grieve for you, Jonathan my brother" (vv. 24, 26).
Even the best goodbyes are oh-so-difficult. But for those who trust in the Lord, the memory is much more sweet than bitter, for it is never forever. How good it is when we can honor those who have served others!
Lord, we thank You for those who serve their communities as First Responders. We humbly ask You for their safety.
We honor the Creator when we honor the memory of those who honored Him.
I Follow . . .
From: Our Daily Journey
Read:
1 Corinthians 1:10-18
I appeal to you, dear brothers and sisters, by the authority of our Lord Jesus Christ, to live in harmony with each other. Let there be no divisions in the church (1 Corinthians 1:10).
Sadly, in the five decades I've been a believer in Jesus, I've known of several local churches that have split due to infighting. Leaders fight, and congregation members rally behind their chosen side. Then the feuding leaders prompt their supporters to form splinter congregations.
The church in Corinth was threatened by a partisan spirit (1 Corinthians 1:12). Addressing the feuding parties as "dear brothers and sisters," Paul reminded them that they weren't members of an organization, but family members (1 Corinthians 1:10). Paul didn't use his authority as their founding pastor to demand compliance. Instead, in making his appeal "by the authority of our Lord Jesus Christ," he reminded them that the church belongs to Jesus, not human leaders (1 Corinthians 1:9-13; Romans 14:8-9). On the basis of loyalty to Jesus and love for the family of believers, Paul appealed to the quarreling parties to "live in harmony with each other. . . . [To] be of one mind, united in thought and purpose" (1 Corinthians 1:10).
Quarrels often arise because leaders have conflicting convictions and priorities. But Paul reminds us to keep the focus on our overarching conviction and commission. We're to be a part of the kingdom God is building, not our own version of it. There's only one Savior, Jesus Christ, who died on the cross for the sins of the world (1 Corinthians 1:13). And we have one priority: "To preach the Good News" (1 Corinthians 1:17).
In addressing disharmony, keep your focus on Jesus, the only Savior and perfect leader of the church (Acts 2:36). Only He deserves our unquestioned allegiance and devotion (Colossians 1:18-20). By God's power and strength, may "we preach Christ crucified!" (1 Corinthians 1:23 NIV).
When is "that day"? It is when the ascended Lord makes you one with the Father. "In that day" you will be one with the Father just as Jesus is, and He said, "In that day you will ask Me nothing." Until the resurrection life of Jesus is fully exhibited in you, you have questions about many things. Then after a while you find that all your questions are gone— you don't seem to have any left to ask. You have come to the point of total reliance on the resurrection life of Jesus, which brings you into complete oneness with the purpose of God. Are you living that life now? If not, why aren't you?
"In that day" there may be any number of things still hidden to your understanding, but they will not come between your heart and God. "In that day you will ask Me nothing"— you will not need to ask, because you will be certain that God will reveal things in accordance with His will. The faith and peace of John 14:1 has become the real attitude of your heart, and there are no more questions to be asked. If anything is a mystery to you and is coming between you and God, never look for the explanation in your mind, but look for it in your spirit, your true inner nature— that is where the problem is. Once your inner spiritual nature is willing to submit to the life of Jesus, your understanding will be perfectly clear, and you will come to the place where there is no distance between the Father and you, His child, because the Lord has made you one. "In that day you will ask Me nothing."