Your beauty should not come from outward adornment, such as elaborate hairstyles and the wearing of gold jewelry or fine clothes. Rather, it should be that of your inner self, the unfading beauty of a gentle and quiet spirit, which is of great worth in God's sight.
Above all else, guard your heart,
for everything you do flows from it.
May he give you the desire of your heart
and make all your plans succeed.
As water reflects the face,
so one's life reflects the heart.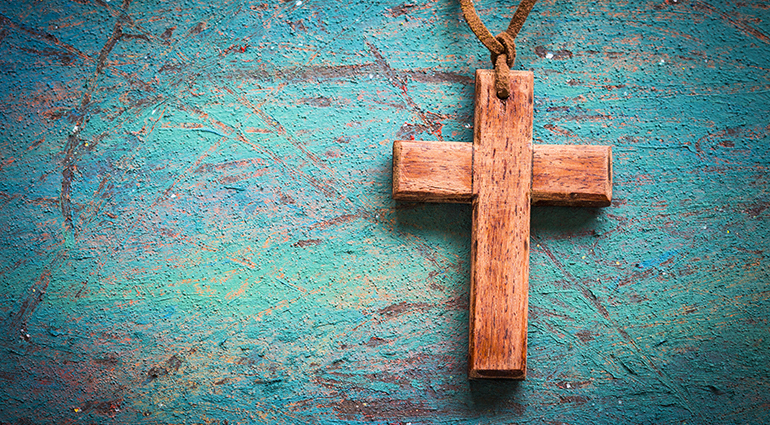 Please forgive their sin—but if not, then blot me out of the book you have written.  Exodus 32:32
An Australian journalist who spent 400 days in an Egyptian jail expressed mixed emotions when he was released. While admitting his relief, he said he accepted his freedom with incredible concern for the friends he was leaving behind. He said he found it extremely hard to say goodbye to fellow reporters who had been arrested and jailed with him—not knowing how much longer they were going to be held.
Moses also expressed great anxiety at the thought of leaving friends behind. When faced with the thought of losing the brother, sister, and nation that had worshiped a golden calf while he was meeting with God on Mount Sinai (Ex. 32:11–14), he interceded for them. Showing how deeply he cared, he pled, "But now, please forgive their sin—but if not, then blot me out of the book you have written" (v. 32).
The apostle Paul later expressed a similar concern for family, friends, and nation. Grieving their unbelief in Jesus, Paul said he would be willing to give up his own relationship with Christ if by such love he could save his brothers and sisters (Rom. 9:3).
Looking back, we see that Moses and Paul both expressed the heart of Christ. Yet, the love they could only feel, and the sacrifice they could only offer, Jesus fulfilled—to be with us forever.
Father in heaven, thank You for reminding us how much it is like You to be willing to live—and die—for those who have not yet seen how much You love them.
Caring for others honors Jesus's love for us.
Safe Refuge
From: Our Daily Journey
Read:
Joshua 20:1-9
Anyone who kills another person accidentally and unintentionally can run to one of these cities; they will be places of refuge from relatives seeking revenge for the person who was killed (Joshua 20:3).
My first car was a secondhand mini panel van. My dad spent hours fixing it, including the final touch of painting the hood a pretty powder blue. He didn't want me driving the car yet, but I decided to take it for a quick spin. Dad hadn't completely refastened the hood, and as the car picked up speed, it blew off and I drove over it! I couldn't believe it—the hood of my beautiful "new" car was ruined. I tried to bump out the dents myself, but finally—tearfully—told my dad. He hugged me, said it would be okay, and we both worked on getting the dents out of the hood and respraying it.
Yes, I did some pretty silly things growing up, but I knew I could always go home—it was my safe refuge. It still is.
The safe, forgiving space of my home reminds me of God's provision of safety for His people. In the Old Testament, despite the high standards of Mosaic law, which included capital punishment for murder (Exodus 21:14), God made provision for safety for those who accidentally killed others. He did this by prescribing cities of refuge where they could flee (Numbers 35:15). God explained that these cities protected people from revenge killings, giving them a safe place to live (Joshua 20:3-9).
Through Jesus, God's provision for forgiveness and safety went even further, for in Him anyone—even those who have intentionally sinned—can find forgiveness if they repent and turn to Him.
Just as a person who had killed someone accidentally was mercifully safe in these cities of refuge, so too are we saved from sin and death when we run to Jesus—our safe refuge (Hebrews 6:18-19). His grace and mercy allows us to enter a safe place for all eternity.
Prayer in the Father's Hearing
From; Utmost.org
When the Son of God prays, He is mindful and consciously aware of only His Father. God always hears the prayers of His Son, and if the Son of God has been formed in me (see Galatians 4:19) the Father will always hear my prayers. But I must see to it that the Son of God is exhibited in my human flesh. "…your body is the temple of the Holy Spirit…" (1 Corinthians 6:19), that is, your body is the Bethlehem of God's Son. Is the Son of God being given His opportunity to work in me? Is the direct simplicity of His life being worked out in me exactly as it was worked out in His life while here on earth? When I come into contact with the everyday occurrences of life as an ordinary human being, is the prayer of God's eternal Son to His Father being prayed in me? Jesus says, "In that day you will ask in My name…" (John 16:26). What day does He mean? He is referring to the day when the Holy Spirit has come to me and made me one with my Lord.
Is the Lord Jesus Christ being abundantly satisfied by your life, or are you exhibiting a walk of spiritual pride before Him? Never let your common sense become so prominent and forceful that it pushes the Son of God to one side. Common sense is a gift that God gave to our human nature— but common sense is not the gift of His Son. Supernatural sense is the gift of His Son, and we should never put our common sense on the throne. The Son always recognizes and identifies with the Father, but common sense has never yet done so and never will. Our ordinary abilities will never worship God unless they are transformed by the indwelling Son of God. We must make sure that our human flesh is kept in perfect submission to Him, allowing Him to work through it moment by moment. Are we living at such a level of human dependence upon Jesus Christ that His life is being exhibited moment by moment in us?