______________________________
We may ask ourselves one day the question, Where did the happiness, joy, gladness, and honor go from our  nation?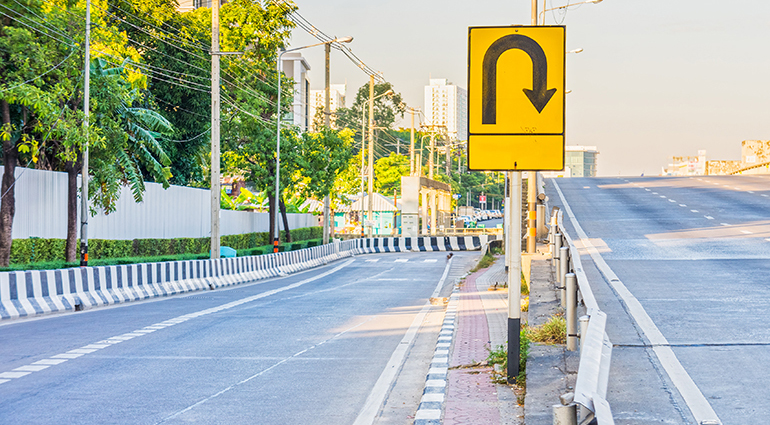 As the minister spoke at a funeral for an old military veteran, he mused about where the deceased might be. But then, instead of telling the people how they could know God, he speculated about things not found anywhere in Scripture. Where is the hope? I thought.
At last he asked us to turn to a closing hymn. And as we rose to sing "How Great Thou Art," people began to praise God from the depths of their souls. Within moments, the spirit of the entire room had changed. Suddenly, surprisingly, in the middle of the third verse my emotions overwhelmed my voice.
And when I think, that God, His Son not sparing,
Sent Him to die, I scarce can take it in;
That on the Cross, my burden gladly bearing,
He bled and died to take away my sin.
Until we sang that great hymn, I had wondered if God was going to show up at that funeral. In reality, He never leaves. A look at the book of Esther reveals this truth. The Jews were in exile, and powerful people wanted to kill them. Yet at the darkest moment, a godless king granted the right to the enslaved Israelites to defend themselves against those who sought their demise (Est. 8:11–13). A successful defense and a celebration ensued (9:17–19).
It should be no surprise when God shows up in the words of a hymn at a funeral. After all, He turned an attempted genocide into a celebration and a crucifixion into resurrection and salvation!
Our surprising God often shows His presence when we least expect Him.
Be A Meter Reader
From: Get More strength.org
"Blessed is the man who does not walk in the counsel of the wicked or stand in the way of sinners or sit in the seat of mockers." Psalm 1:1
Do you remember how old-time TV shows used to have an applause meter to gauge audience reactions? A big arrow would spin around the dial to show how enthusiastic the crowd was—or wasn't—about what had just happened onstage. It wasn't particularly scientific, but it provided quick feedback!
When I think about how we feel about God's rules, I wonder if heaven has one of those meters. Well, not really, but there is one in your heart that God can read, so let's talk about it. The arrow on your heart meter reflects your honest, instinctive response to God's Word and His laws. Across the dial are five attitudes that, at any given moment, reflect how you really react to God's rules for you.
All the way on the left side of the dial is the word disdain. Ever feel like God's rules are oppressive, restrictive barriers to your pleasure and dreadfully outdated? Then the arrow might just be buried in the low end of the meter of your heart.
Next up on the dial is the word doubt. Those of us who wonder if God's rules are good and for our best will register in the doubt category. But, be warned, Satan's oldest tactic for plunging lives into shame and isolation from a loving God was planting seeds of doubt about the goodness of God and His Word (Genesis 3:1
). Surprisingly, the tactic still works—fool me once, shame on you; fool me twice, shame on me!
At the center of the dial is duty. Is obedience to God's laws a legalistic obligation for you? Something that you have to do since you are a Christian with a virtual score sheet of do's and don'ts that help you keep track of how you're doing? If you are externally conformed, but your heart is far from Him and His laws feel heavy with the only reward being the ugly sin of pride in your own goodness, then you're a dutiful but dull law keeper.
Further to the right, the arrow moves to the word devotion. This is closer to where God wants us to be. Those of us who land here obey God's rules out of our love for Him. And while there is nothing wrong with that and much to be commended for it, there is still another point on the pleasing God meter that the psalmist urges us to qualify for.
Which explains why David cranks the arrow on the meter all the way over to the farthest extreme: delight. He writes that the truly blessed person delights in the law of the Lord!
What does that mean? Well, the Hebrew term used here actually means to be "emotionally preoccupied with." It's kind of like being in love. It's all that you can think about. Other thoughts and conversations get drowned out by your overwhelming preoccupation. Imagine what our lives would look like if we truly became emotionally preoccupied with the profound goodness of God's rules.
So, what would it take to move the arrow of your meter to the delight position? Try spending time reflecting on the character of the Lawgiver. You have a Father who loves you, who wants to protect you, and who offers His rules as His loving way to keep you safe and offer you true freedom from Satan's deceitful and destructive ways. And, when you obey His rules and experience the peace, joy, and cleansing that it brings to your life, you'll delight with the psalmist who wrote that God's rules are "sweeter than honey to my mouth" (Psalm 119:103
)!
Take a meter reading today, and bury the needle deep in the "delight" end of the meter. When you do, heaven's applause meter may just go off the charts because of your love for His law!
Itching Ears
From: Our Daily Journey
Read:
2 Timothy 4:1-7
They will follow their own desires and will look for teachers who will tell them whatever their itching ears want to hear (2 Timothy 4:3).
An excerpt attributed to a renowned Christian apologist and author appeared in one of my social media feeds. Because I respect the person who shared the content and because the language reflected the author's voice, I momentarily believed the quote was authentic.
About three sentences in, however, the passage's overtly political bias caused me to question it. Minimal research revealed someone had fabricated and misattributed words in an attempt to spread propaganda under the guise of one of the most respected Christian authors of all time.
In 2 Timothy 4:1-7, the apostle Paul warned that a time was coming "when people will no longer listen to sound and wholesome teaching. They will follow their own desires and will look for teachers who will tell them whatever their itching ears want to hear. They will reject the truth and chase after myths" (2 Timothy 4:3-4).
As believers in Jesus, we need to be careful to avoid the pitfalls presented in this passage. Just because an online post aligns with our personal views doesn't mean it's bathed in integrity.
To avoid falling prey to falsehoods and myths (2 Timothy 4:4), Bible scholar Colin Smith challenges us to ask, "Where does the message come from?" Smith points to 2 Peter 1:16: "We were not making up clever stories when we told you about . . . Jesus Christ." Peter goes on to write that false teachers exploit with "clever lies" (2 Peter 2:3). So the true teacher brings out the truth of the gospel, while false teachers cleverly create lies for their own purposes.
Let's aim to be known as believers in Jesus who examine a message's source and trustworthiness before we embrace it as truth or share it with others. May God give us wisdom to see what's true!