Walk in the Light of the Lord
Do schedules, deadlines, urgencies, and emergencies crowd out your determination to refresh your heart and mind with Scripture? Do you ever need a little more motivation to be in God's word on a daily basis and live it out?
Two symbols come together in 
Isaiah 2:5

 (NKJV) to form a beautiful instruction for our lives today:

"Walk in the light of the LORD."
To walk means to make something your habit of life, your lifestyle, and the light of the LORD is a symbol of God's word. God wants us to make walking in His light, our lifestyle.
Why is light used as a symbol of God's word? What do we know about light in the physical world that can inspire us to walk in spiritual light?
Light in the physical world shimmers, sparkles, twinkles, and glows. The moon radiates brightness over the earth. The night sky sparkles with jewels of greater and lesser brilliance. The streaming colors of the Aurora Borealis sway back and forth in a brooding dance. Summer fireworks burst and flash to the rhythms of John Philip Sousa and Francis Scott Key. The Eiffel Tower in her glittering evening wear, meditates by the Seine River. Light is beautiful and fascinating.

Light also comforts, cheers, and warms us. When the electricity goes out at night, we're grateful for a flashlight or candle. A campfire's glow cheers those gathered around it. On a snowy evening, sitting on the hearth near the fire warms our hands, feet, and souls.

Light saves lives. A piercing searchlight is cast across frantic waves. It doesn't rest until it discovers the exhausted survivors of a capsized boat. A lighthouse sends out steady pulses of hope, no matter how violent the storm.
God wants us to take in the light of His word and live it out. But in order to do it, we have to choose it. What motivates us to choose it? Understanding and appreciating the spiritual light of God's word. Seeing its beauty, and being fascinated by it. Experiencing its comforts, and feeling its warmth. Knowing firsthand the relief of its rescue, and the grace and peace of its hope. Walking in the light of the LORD becomes a way of life that we long for.
Spiritual light is beautiful. 

Jeremiah 31:3

 (NKJV) reassures us,

"I have loved you with an everlasting love."

Spiritual light is fascinating. Joshua Chapter 10 tells us that God gave Israel more time to defeat its enemies by making the sun stand still.

The light of the LORD comforts, cheers, and warms our hearts. 

Deuteronomy 31:8

 (NKJV) says,

"The LORD, He is the one who goes before you. He will be with you, He will not leave you nor forsake you; do not fear nor be dismayed."

The light of God's word saves lives when we respond to it with faith, according to 

John 3:16

.
To walk in the light of truth means to put it to practical use. We don't just know the truth—we use it. We filter our thinking with it. We steer our choices and decisions by it. We consider the patterns of life in the Bible that are pleasing to God, and adopt them as our own. Those patterns of life are reinforced when we experience their benefits—strength, grace, comfort, help, relief, and spiritual refreshment.
Let's be inspired by the beauty of spiritual light, and by its comfort, cheer, and warmth, to make God's word our daily lifestyle. Let's aspire to the quality of life that comes from practicing this habit of life: Walk in the light of the LORD.
Streams in the Desert – September 26
We walk by faith, not by appearance (2 Cor. 5:7, RV).
By faith, not appearance; God never wants us to look at our feelings. Self may want us to; and Satan may want us to. But God wants us to face facts, not feelings; the facts of Christ and of His finished and perfect work for us.
When we face these precious facts, and believe them because God says they are facts, God will take care of our feelings.
God never gives feeling to enable us to trust Him; God never gives feeling to encourage us to trust Him; God never gives feeling to show that we have already and utterly trusted Him. God gives feeling only when He sees that we trust Him apart from all feeling, resting on His own Word, and on His own faithfulness to His promise. Never until then can the feeling (which is from God) possibly come; and God will give the feeling in such a measure and at such a time as His love sees best for the individual case.
We must choose between facing toward our feelings and facing toward God's facts. Our feelings may be as uncertain as the sea or the shifting sands. God's facts are as certain as the Rock of Ages, even Christ Himself, who is the same yesterday, today and forever.
"When darkness veils His lovely face
I rest on His unchanging grace;
In every high and stormy gale,
My anchor holds within the veil."
Today's Devotions
Morning
September 26
Psalms 2:6-8 6"I have installed my King on Zion, my holy hill." 7I will proclaim the decree of the LORD: He said to me, "You are my Son; today I have become your Father. 8Ask of me, and I will make the nations your inheritance, the ends of the earth your possession.
Many of the psalms look forward in time to the first and second coming of Jesus. Because Jesus is referred to as 'the son of David', there are verses written about Solomon that are ultimately fulfilled in Jesus.
In the second psalm God is speaking to the nations of the world that refuse God's instruction. They rebel against His loving decrees. But God is not threatened at all. In fact, He laughs. If all the nations of the earth were to join together to fight against Him, it would not disturb His peace one bit. Then God declares where His sovereign will has placed all authority to rule, in His Son.
The Son was with God from the beginning, but there is a point in human history when he is born of a woman. The birth in Bethlehem was one of the most amazing and supernatural events to ever take place. God stepped into a human body. The Son was willing to set an example for mankind and redeem us through His own obedient death on the cross. God has given Him the right to rule the kingdoms of the earth. One day He will no longer allow man to rebel. The freedom to mock God and His laws and cause the people to suffer will no longer be allowed. Those rulers who would rebel will face the rod of iron. Man keeps trying to make the perfect government and failing. The perfect government is coming.
The God of Difficult Places
SEPTEMBER 24, 2021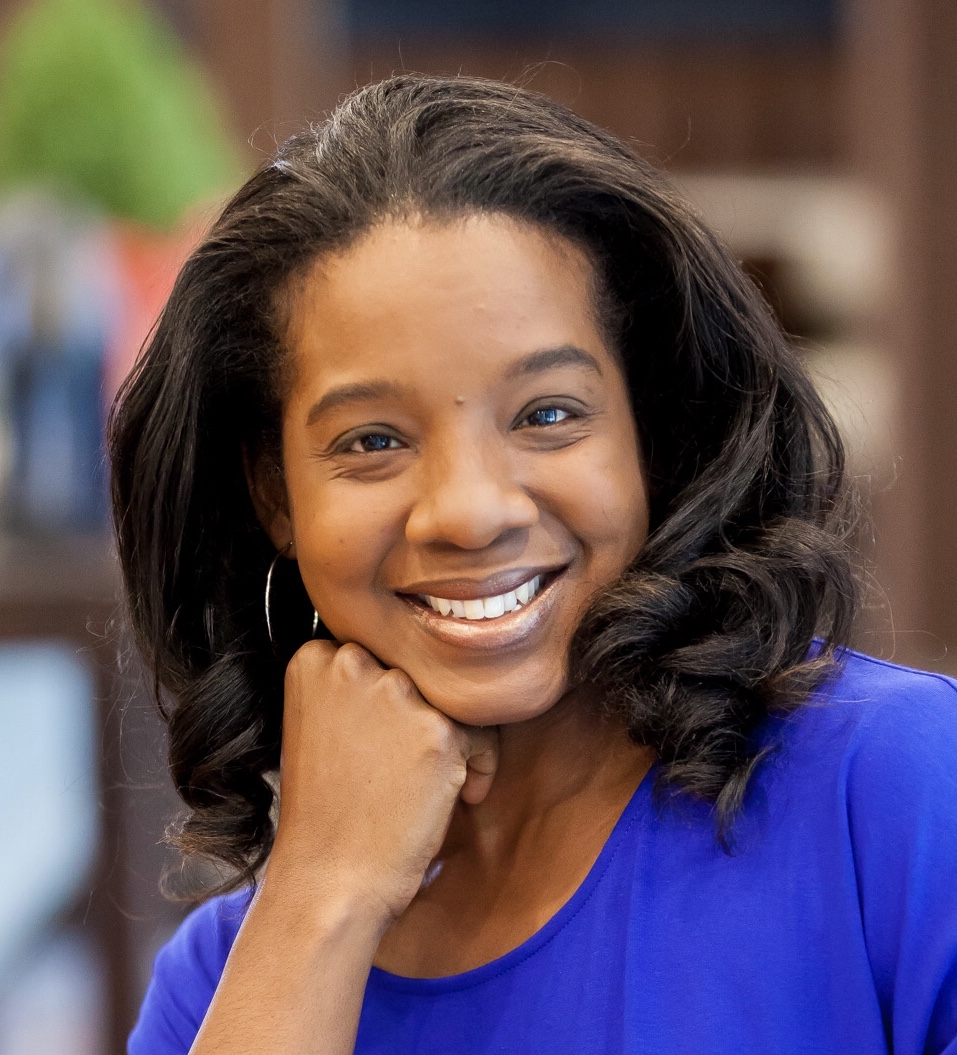 "She gave this name to the LORD who spoke to her: 'You are the God who sees me,' for she said, 'I have now seen the One who sees me.'" Genesis 16:13 (NIV)

I thought it was going to be a normal phone call.
The tone in her voice let me know this conversation was going to be anything but normal. We bypassed small talk about the weather and current events and took a deep dive into the primary reason for the conversation. "I have cancer," my mom said.
Those were three words I did not expect her to say ever again. She was an eight-year breast cancer survivor and had been declared cancer-free. "This is not supposed to be happening," I thought to myself.
It felt shocking and unreal to hear those words come from her mouth. My initial response was anger with God. How could You allow this? I said in my head. Then I reviewed the facts.
My mom needed support, but I am an only child.
My mom needed me to be close to her, but I lived in a different state.
And my mom was in her late 70s and still had a lot of life ahead of her.
The situation seemed so unfair. I felt alone, abandoned and betrayed as I grappled with the news of her diagnosis.
Everything in me wanted God to just make it go away.
In the Bible, there is another woman whose situation seemed unfair.
In Genesis Chapter 16, we are introduced to Hagar. She was the Egyptian maidservant of Sarai (Sarah), wife of Abram (Abraham). Sarai was battling infertility, and as a result, she decided to take matters into her own hands. She said to Abram, "The LORD has kept me from having children. Go, sleep with my slave; perhaps I can build a family through her" (Genesis 16:2a-b, NIV).
Abram agreed to go along with Sarai's plan, and Hagar conceived a son named Ishmael. Scripture says when Hagar knew she was pregnant, she despised her mistress. Some translations say that Hagar treated Sarai with contempt.
Then Sarai blamed Abram: "I put my slave in your arms, and now that she knows she is pregnant, she despises me" (Genesis 16:5b, NIV). Sarai then mistreated Hagar, and Hagar fled, attempting to escape the difficult circumstances in her life. As I faced my mother's diagnosis, I could relate.
At this point, I imagine Hagar felt used, betrayed, isolated and mistreated. She must have felt that her situation was so unfair. Then in Genesis 16:7, "The angel of the LORD found Hagar near a spring in the desert …" (NIV).
Many theologians believe that the angel of the Lord was the Lord in angelic form. Hagar was so valued by God that He came and spent time with her. God did not have to look for her because we know that He is omniscient. I believe the pursuit was for Hagar's benefit. He wanted her to know she was worth looking for.
He wanted her to know that she was seen and loved by God.
The angel of the Lord pursued, engaged and listened to Hagar. He then instructed her, "Go back to your mistress and submit to her" (Genesis 16:9, NIV).
God did not rescue Hagar from her plight. He did not swoop down and remove her from the situation. This is an expectation I have had in my difficult places. I have longed for God to step in and save me from everything hard in my life, instantaneously making all things wonderful and new. Here we see that this was not God's plan.
Sometimes God will rescue us from difficult places and sometimes He will sustain us in the midst of them. He is still a loving God in both scenarios.
In verses 9-10, the angel of the Lord says, "Go back to your mistress and submit to her … I will increase your descendants so much that they will be too numerous to count" (NIV).
He is saying, "In the midst of the place where you feel broken, isolated, abandoned and afraid, that is where I am going to bless you." As a result, Hagar says, "'You are the God who sees me,' for she said, 'I have now seen the One who sees me'" (Genesis 16:13).
Hagar reminds us all of God's tangible love when we are suffering, alone, broken or afraid. She reminds us to see God seeing us in our difficult places. I imagine her saying:
"Even though life is hard, I see God seeing me."
"Even though I feel alone, I see God seeing me."
"Even though I'm scared and broken, I see God seeing me."
She knew God was El Roi, the God who sees.
He remains the same God today. He sees you and me as we walk through our difficult places. He is God enough to sustain us in the midst of them.
My mom continues to undergo cancer treatment. God did not swoop down and save her from her illness. He is, however, sustaining and blessing us both in the midst of this difficult place.